TNT and PlayOne Games Official Partnership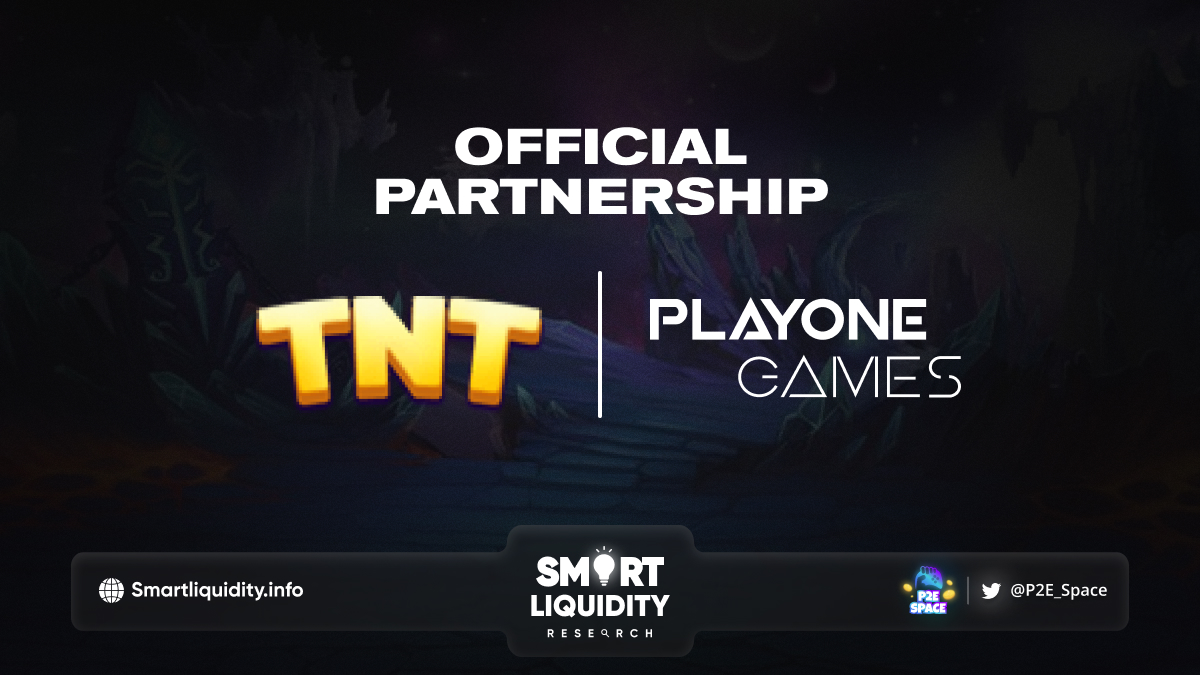 TNT is pleased to announce an official partnership with PlayOne Games,  an ultimate hub for blockchain gamers. People who enjoy blockchain games can discover games, participate in IGO, and more.
Their goal of the partnership with 'PlayOne Games' is to ensure mutual cooperation between the two platforms in the GameFi and P2E ecosystem.
About PlayOne Games
PlayOne Games is more than just a launchpad for Initial Coin Offerings (ICOs) and Initial Game Offerings (IGOs). The company aims to create a comprehensive platform for both game users and developers by adding further features such as a game aggregator, and NFT pre-sales in addition to the launchpad. PlayOne Games seeks to address three main issues facing the player-to-everything (P2E) game ecosystem: fragmented information channels, a lack of initial sales channels for game assets, and a lack of channels for game promotion. By addressing these issues, PlayOne Games hopes to contribute to the growth of the game ecosystem and provide a more user-friendly platform for both game users and developers.
About TNT/TIA
TIA is global gaming development company which has been trusted with the mission to transform. And also redevelop 18 Web 2.0 games into Web 3.0. They want to release all these games in a completely new way on one single platform called TIA, giving them their own personality.
TIA plans on taking part to change future gaming and build a new digital world surrounding it. Currently, one of their 18 games has a total of 40 million downloads. And 2 million monthly active users (MAU) from across the globe.
TNT is a multi-mobile game that features various simple hyper-casual games launched as Web 2.0 to Web 3.0 games. The platform will initially feature a total of 4 games, Swipe Brick Breaker, Bounce Brick Breaker, Fly Fish and 2048. With many more to be released in the near future as platform makes it's jump from Web2.0 to Web3.0.
SOURCE: MEDIUM