Rexy Finance Partnership with Enrex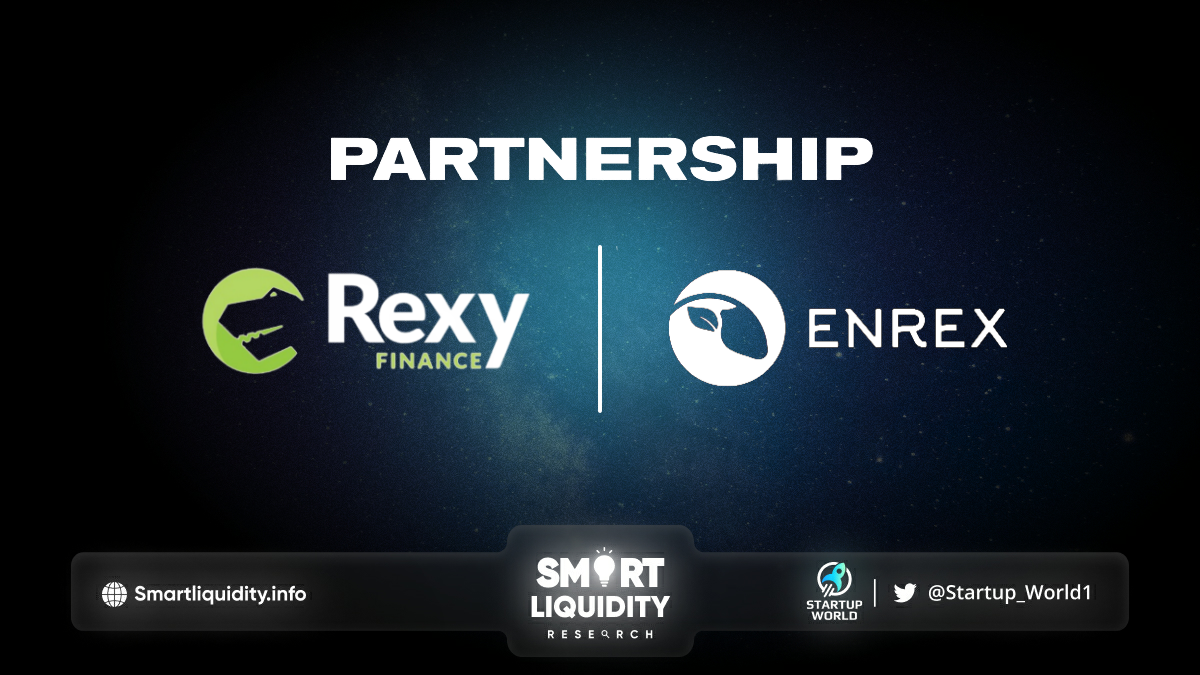 Rexy Finance is pleased to announce partnership with Enrex, the one-stop-shop on your business journey towards sustainability.
Overview
Enrex helps digital businesses offset their carbon emissions and increase their profits by going green. At Rexy Finance they care about making the world a more sustainable place for the future which is why they believe partnering up with Enrex is the perfect match for our company.
Enrex will be a great addition to the Rexy Finance ecosystem in a few different ways. Firstly, Enrex will show which IDOs listed on RexyPAD are carbon neutral and provide the launching IDOs with the opportunity to make their token launch a carbon positive one. Enrex will also assist Rexy Finance by making our future NFT minting carbon neutral or carbon positive, as well as listing those NFT projects on Enrex's upcoming platform — Greenifs.
Rexy Finance looks forward to working alongside Enrex to help reduce carbon footprints left by digital businesses and achieve more sustainability in the world.
What is Rexy Finance?
"A Safe Place in an Unsafe World"
Rexy Finance is building an ecosystem for cryptocurrency investors that is safe, forward-thinking and has an asymmetric risk-reward ratio. Rexy Finance is a desirable platform where investors can find asymmetric opportunities (limited downside with higher potential upside). A startup's growth can be accelerated and their chances of success can be increased through the use of Rexy Finance's ecosystem.
There are several problems faced when developing a startup, particularly one in blockchain services. Theses includes:
1. Initial provides funding of the project blockchain services.
2. Building connections and creating a network in the cryptocurrency industry.
3. Community growth and development.
4. Investor trust towards the startup project.
In addition, investors for the initial funding face several problems:
1. Fear of investing in startup projects which are difficult to develop
2. Capital incurred in the initial funding is usually a large amount
3. Lack of access to high-quality projects
Based on the problems above, Rexy Finance has developed an ecosystem consisting of RexyPAD, RexyLAB and Rexy NFT Marketplace which will be developed via a multi-chain approach to solve the problems listed above.
About Enrex
Enrex is the one-stop-shop on your business journey towards sustainability. They provide tailor made solutions for digital businesses to offset their carbon emissions. Users indirectly interact with offsetting industrial authorities via Enrex's applicable offset approaches – its applications.
About Rexy Finance
Rexy Finance is a platform where safety, forward-thinking ideas and asymmetric risk-rewards are the focus for cryptocurrency investors and start up projects using the Rexy Finance ecosystem.
SOURCE
https://medium.com/@rexyfinance/rexy-finance-partners-with-enrex-to-make-crypto-greener-5d4a291865fc