Bitizen Wallet and KEY3.id Cooperation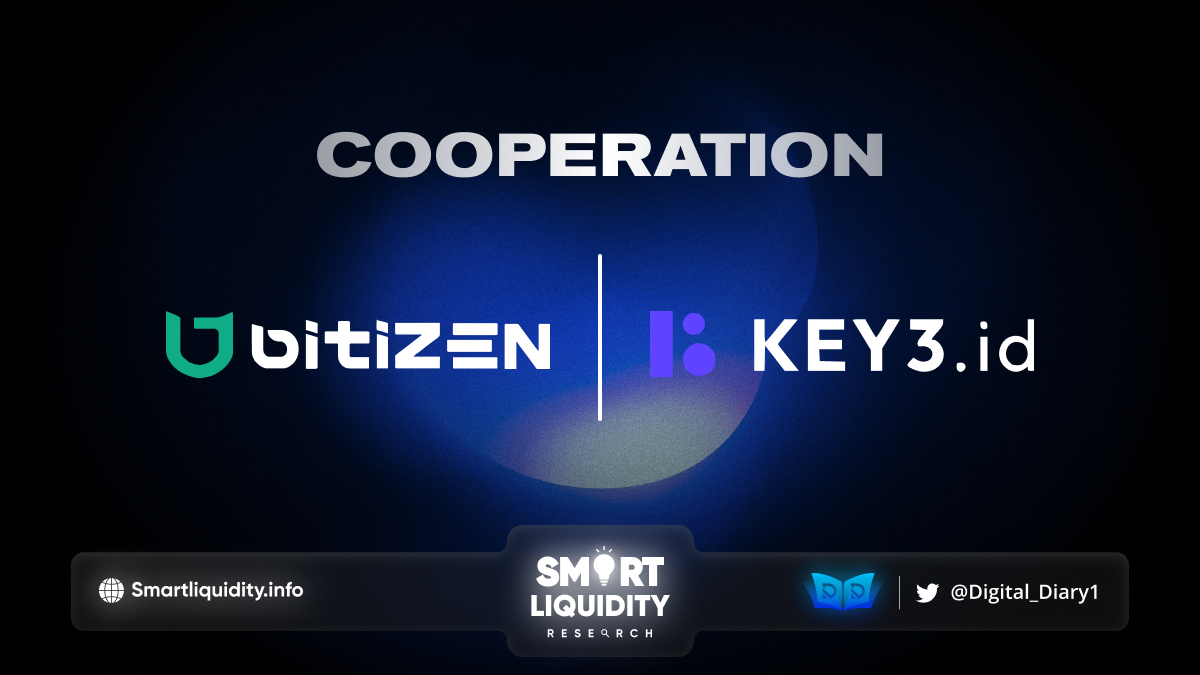 Bitizen Wallet is thrilled to announce its cooperation with KEY3.id, a new rising star among Web3 Naming Systems, to provide a secure Decentralized Identity (DID) and support privacy-safe NFT ownership for the users.
Both teams see a large potential in safe Web3 browsing, where users are free to use their on-chain 'nicknames' and even subdomains for their Web3 businesses. Bitizen wallet and KEY3.id will also cooperate in promoting trending NFT collections from global Web3 artists, GameFi nicknames for gamers, help building personal brands for SocialFi content creators, and support their communities in Web3 discovery.
About KEY3.id
KEY3.id is a Web3 Decentralized Account System where users can claim and get their forever-free unified .did domain and to use it as their Web3 identities or get a premium DID tie to the NFT they are possessing.
KEY3.id also supports the community voting for NFT collections that may act as users' DID profiles. And quickly add more new domains. Among them are Bored Ape Yacht Club (.bayc), Mutant Ape Yacht Club (.mayc), Crypto Punks (.punk), Moonbird (.moonbird), Doodles (.doodle). Azuki (.azuki), MFER (.mfer), Angry Cats (.angrycat), SandBox (.sandbox) and many others, yet many to come. As long as a user has an NFT from the supported collection. They can claim and hold a premium DID, or transfer ownership with the NFT.
Key3.id currently supports Ethereum, Binance Chain, Tron blockchains, and continuously adding more chains, domain names and NFT collections.
In November 2022, GameFi Future Fund, a subsidiary of Game Space, announced a $3 Million investment in KEY3.id. And the project immediately gained a large Web3 fan-base.
About Bitizen Wallet
Bitizen is a new generation MPC-based Web3 wallet with no private keys and no seed phrases, designed for the new wave of Web2. Bitizen provides the highest level of security while staying simple and easy to use. Other notable features are full privacy-safety, censorship-resistance and also multi-chain compatibility.
Bitizen has implemented top-notch cryptographic Secure MPC protocols that efficiently remove single points of failure present in all traditional wallets — private keys and also seed phrases.
Bitizen wallet is able to integrate with any existing or future DApp on any blockchain via SDKs. Within a few minutes and also make them accessible in the built-in Web3 Touch™ Browser and DApp Pass.
SOURCE: MEDIUM