Subsquid Partners With Phala Network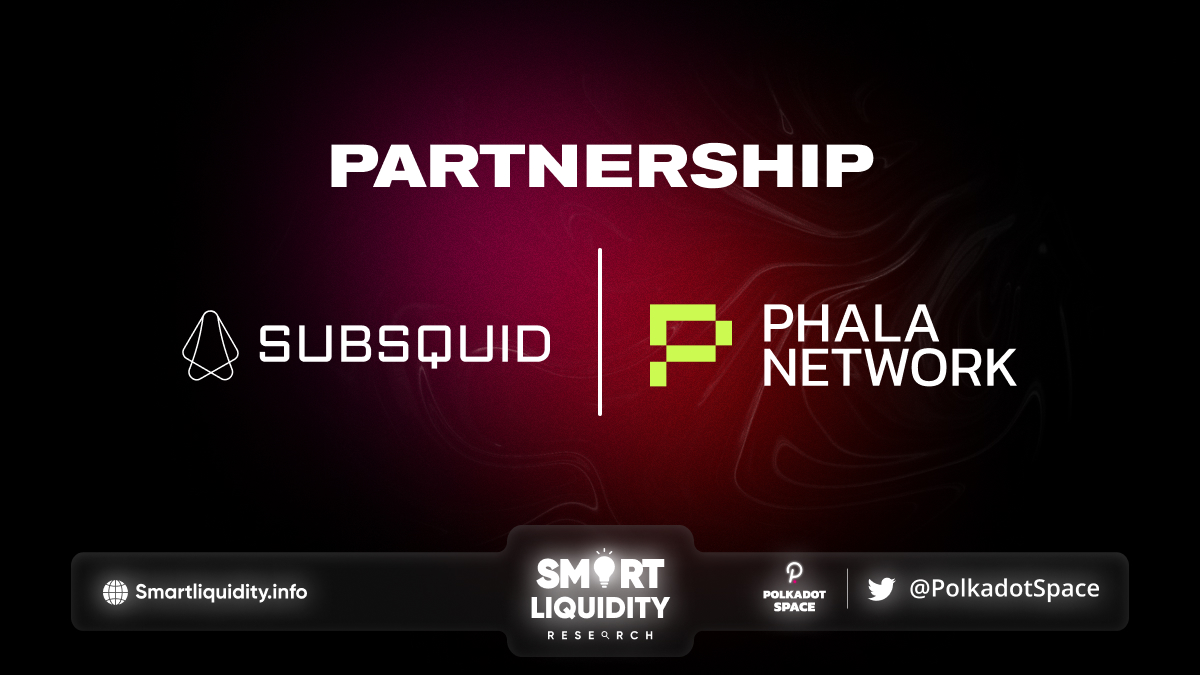 Subsquid

Partners with

Phala Network

to Expand Ecosystem of Web3-Native Infrastructure
Subsquid Partners With Phala Network to provide the next generation of blockchain developers with an infrastructure stack that includes both decentralized computing and indexing.
The Subsquid team behind squid SDK, an open-source framework that enables Web3 builders to create highly scalable and performant custom indexers which extract, transform, and present blockchain data as GraphQL APIs or in virtually any other format. Squids can be hosted for free using Subsquid's hosted service, the Aquarium, and receive data from what will soon be a decentralized network of Archives.
Phala Network offers high-performance cloud computing services to developers, all while removing any reliance on central vendors. It does this through its worldwide, decentralized, network of computation nodes, composed of workers, who offer up their computing power to users, and gatekeepers, who organize interactions between other network participants. Phala is heavily focused on privacy, and programs are run in Secure Enclaves, a technology embedded into modern processors, enabling versatile and confidential execution.
With time, Subsquid and Phala Network will eliminate the need for developers to rely on centralized data providers. The Subsquid's indexing network will bypass RPC node providers, while Phala's miners give users direct & permissionless access to computational power. To kickstart the partnership, the Subsquid and Phala core teams have already started to work together on a number of projects and key features. In particular, Subsquid now supports the back-end of Phala's App 2.0, drastically speeding up all features that require blockchain data. A squid indexer also currently use to retrieve data about Phala network miners.
About Phala
The Phala Network tackles the issue of trust in the computation cloud.
By organizing a decentralized network of computation nodes around the world. It offers high-performance services without relying on any cloud vendor. Phala workers run the programs in Secure Enclaves, privacy technology already embedded into modern processors, enabling versatile & confidential execution. Together, this creates the infrastructure for a powerful, secure, and scalable trustless computing cloud.
About Subsquid
Subsquid developing the go-to indexing solution for the Polkadot and Kusama ecosystems. Led by its core principle of building scalable and intuitive systems. The Subsquid solves a common issue for parachain projects: extracting and processing on-chain data.