Tapio Protocol Website Redesign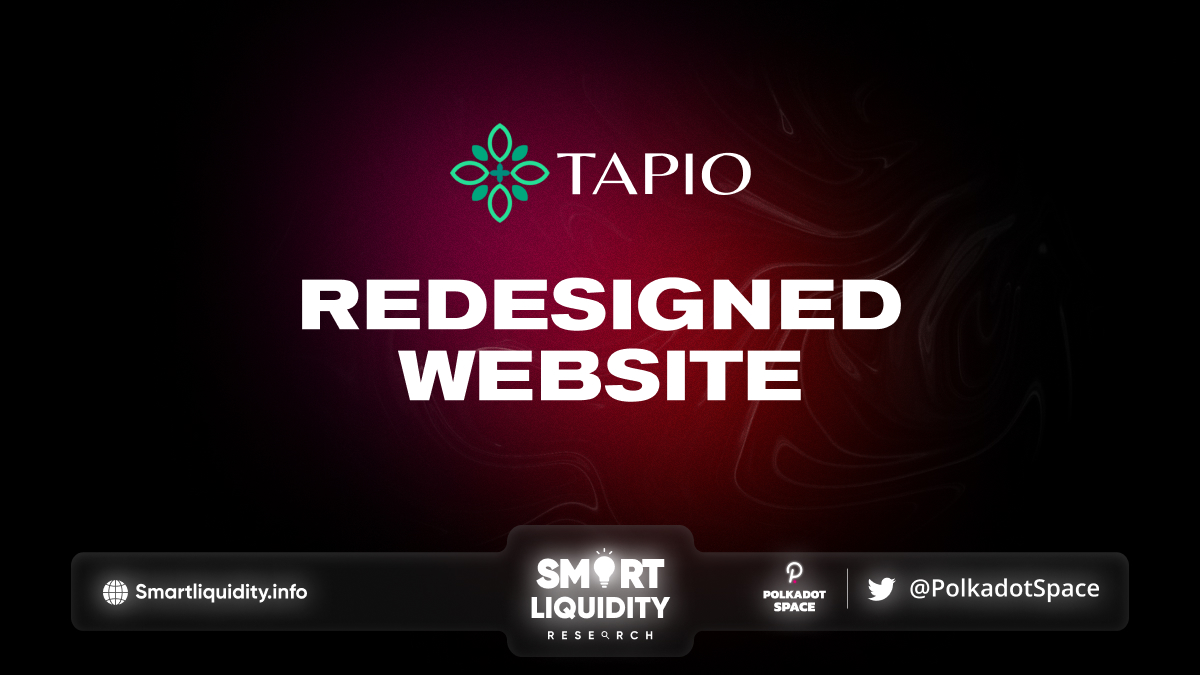 Introducing the

Tapio Protocol

Website Redesign
Tapio Protocol Website Redesign. In order to help users understand the project and product easily, regardless of how familiar they are with the ecosystem. They are excited to share with you that we have revamped our website from the ground up.
They've realised the story around Tapio may be a confusing & daunting one for individuals new to Acala & Polkadot in general, & as such.
They've also decided to rework the key messaging from focusing on Tapio Protocol itself & instead more on tDOT, with the slogan: tDOT – the better way to hold your DOT. Let's dive in and explore what they've added.
Straight and to the point
After spending considerable time among the community, our ambassadors as well as introducing ourselves to potential partners, it became clear that the narrative around Tapio Protocol was not clear, regardless of what kind of user you were.
‍
Not clear for the average retail user
While they're still tackling the same problem of fragmented liquidity within the Polkadot ecosystem with our StableAsset pallet and StableSwap mechanism, their top priority is filling tDOT with liquidity which can facilitate a variety of functions both on the Acala Network, and eventually, other parachains. As such, we must cater to our audience as best we can, which is what we strive for.
‍
Previously, if you wanted to check out stats like the APR, circulating supply and so on, you'd have to head to multiple places within our dApp and dashboard. While the key focus is transparency & providing the community which as much data as possible. They also want to make headline metrics simple &  easy to view & hence they've included a real time banner on the homepage as shown above.
‍
They've also included the 2 in-depth audits Tapio Protcol has gone through, courtesy of Security Research Labs, as previously it was difficult to find as you'd have to go through either Tapio's or Acala's Github to access them.
‍
If this is all you read about tDOT, you'll still have a more than functional understanding
The team also felt that the explanation of the underlying mechanism that enables tDOT, taiKSM and 3USD was not clear enough and so they dedicated a page to explain it to the average user, appropriately named "Technology". They begin with a simple explanation with an appropriate graphic, to serve as a 30 second intro to tDOT. Their motivation is that if a user were to leave the site, they'd have enough of an understanding to explain it to others.
‍
If however, the user would like to learn more, they could scroll down further and be met with an interactive graphic of how tDOT is actually minted from an architecture perspective. By hovering over the individual "steps", you're able to easily identify which function relates to an aspect of the process.
All in all, for users, both knowledgeable, and new to Tapio or the Polkadot ecosystem at large The new website will provide both a functional and educational experience about the mission & the great product that is tDOT.

About Tapio & Taiga
Tapio a synthetic asset protocol enabling efficient liquidity for staking, crowdloan & uniform assets. Designed to remove liquidity silos by synthesizing different formats of derivatives into a highly usable synthetic asset on Polkadot. Taiga is the mirror implementation of Tapio on Kusama.