Acumen Received Investment from Blizzard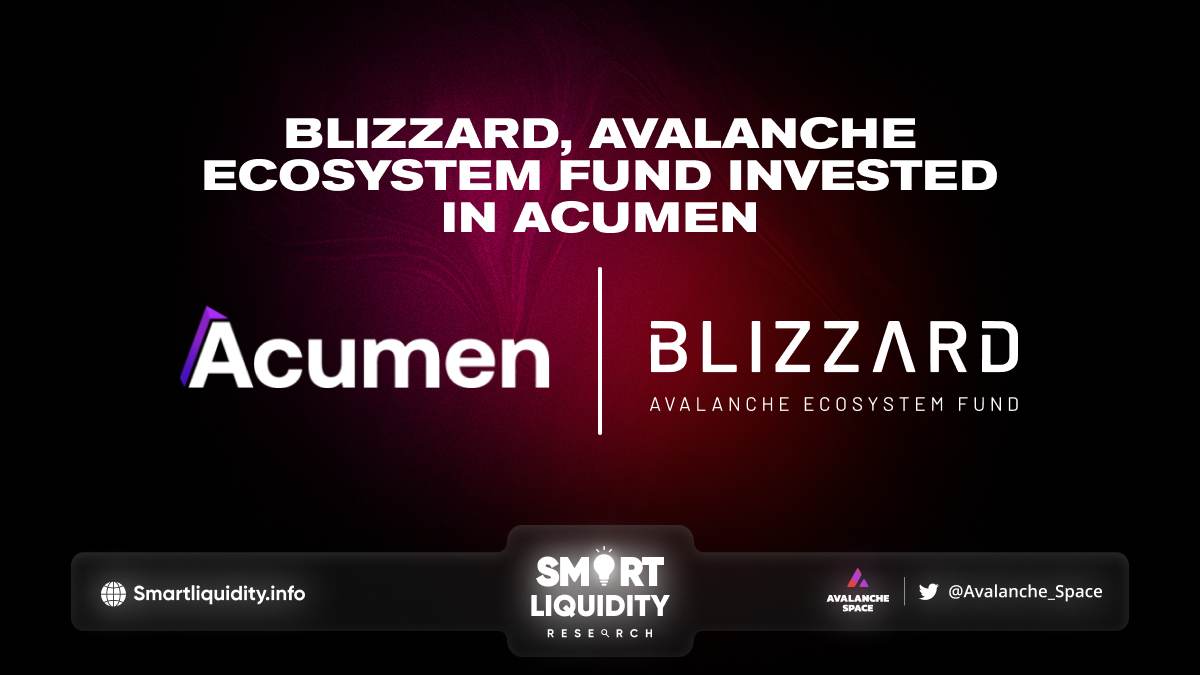 Acumen Received Investment from Blizzard, The Avalanche Ecosystem Fund. 
Bringing the world of DeFi and traditional finance together. Acumen Received Investment from Blizzard, they believe they can provide developing economy SMEs with cheaper finance.
Acumen Network allows depositors of all sizes to participate in the microfinance economy! After previously deploying over $250k worth of loans to SMEs in El Salvador, through their pilot launch, they are ready to open up pools for deposits of up to 20mm, starting on the Avalanche platform. They plan to expand globally as well as deploy across a wide range of EVM-Compatible networks including NEAR and FUEL.
About Acumen
Acumen is leveraging DeFi in order to provide sustainable yields, whilst empowering emerging economies. Acumen bridges crypto and traditional assets to provide a stable, uncorrelated yield to the community, enabling lower costs for capital to Small and Medium Enterprises (SMEs) globally.
The acumen micro finance dapp bridges crypto and traditional finance allowing DeFi users to earn an attractive, stable, and uncorrelated yield while engendering an equitable environment where Small and Medium size Enterprises(SMEs) and entrepreneurs can prosper.
About Avalanche
Avalanche network is the blockchain industry's quickest smart contracts platform digital asset. Avalanche is blazingly fast, low cost, echo-friendly Any smart contract-enabled application can outperform its competition by deploying on Avalanche. Avalanche's blockchain technology lets customers develop DeFi apps and produce financial assets.
SOURCE: https://acumenofficial.medium.com/acumen-strategic-investment-announcement-55de932b1eae