Drawshop Kingdom Reverse and Land Chronicle Partnership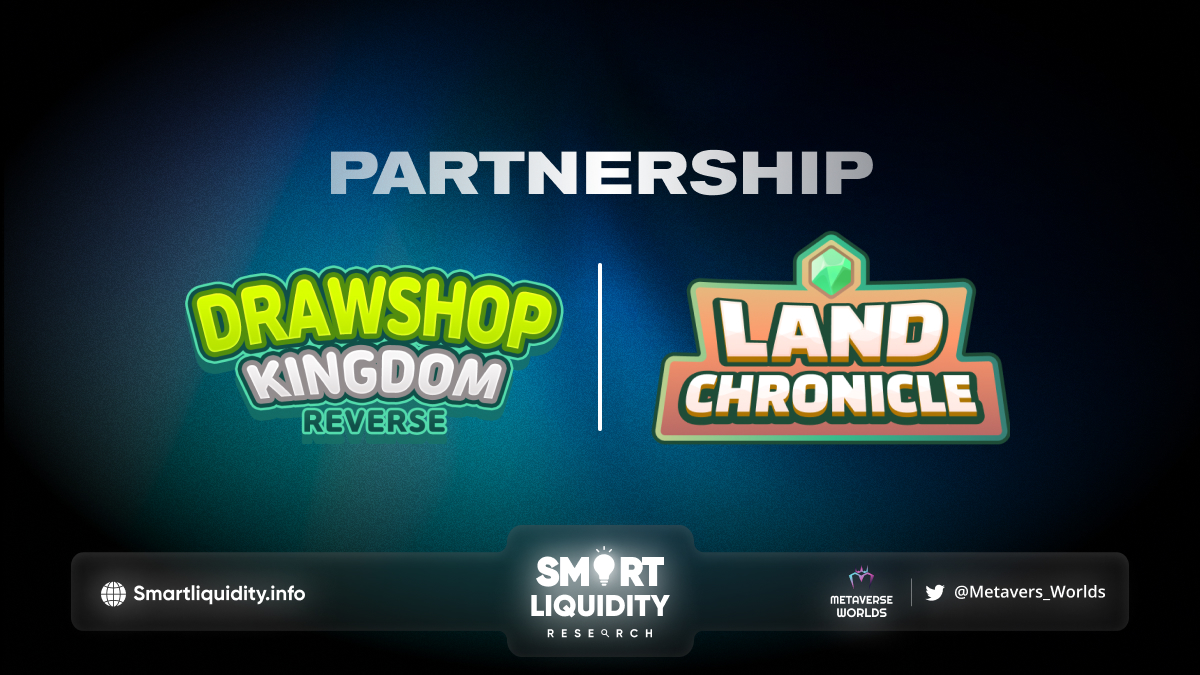 Drawshop Kingdom Reverse (DKR) and Land Chronicle plan to create synergy on creating new profitable game-fi products, host gaming events, and collaborate on other various occasions that shall contribute to the growth of the blockchain ecosystem.
About Drawshop Kingdom Reverse
Drawshop Kingdom Reverse is a DAO-based Metaverse with NFT, P2E game. In DKR World, you can create your own NFT draw-machines via Gacha Contract, enjoy Land Festivals along with other global users, or compete against other users through the strategic operation of your Land. Furthermore, you may create your own 2D dotted Art Galleries, which can be used to decorate your Land.
DKR is currently being funded by Krust Universe, the global investment arm of Kakao. Its project is led by world-class game developers, game directors, and blockchain developers from well-known companies such as KRAFTON and PATI games.
About  Land Chronicle
Land Chronicle is a Klaytn-based Web3 LAND-Fi project that shares benefits across the ecosystem by owning and utilizing Land NFTs.
✅ The Land Chronicle benefits holders by generating substantial revenue. Especially, when you purchase [Land NFT 1.0 Chapter 2: Golden Compass] you will receive revenue from an earnings system called 'System Trading'. So far, the total sales have been over $100,000 since its launch and has been generating a substantial return.
✅ With a strategic partnership with ApolloX, invested by Binance Labs, the world's largest cryptocurrency exchange, Land Chronicle provides a BSC Dex system and shares 100% of the revenue with NFT holders.
✅ The Land Chronicle plans to issue a master pre-paid card with up to 9% payback benefits when using.
SOURCE:
https://medium.com/drawshop/drawshop-kingdom-reverse-x-land-chronicle-official-partnership-announcement-84d3a9572802