VaporFi Partnership with Devour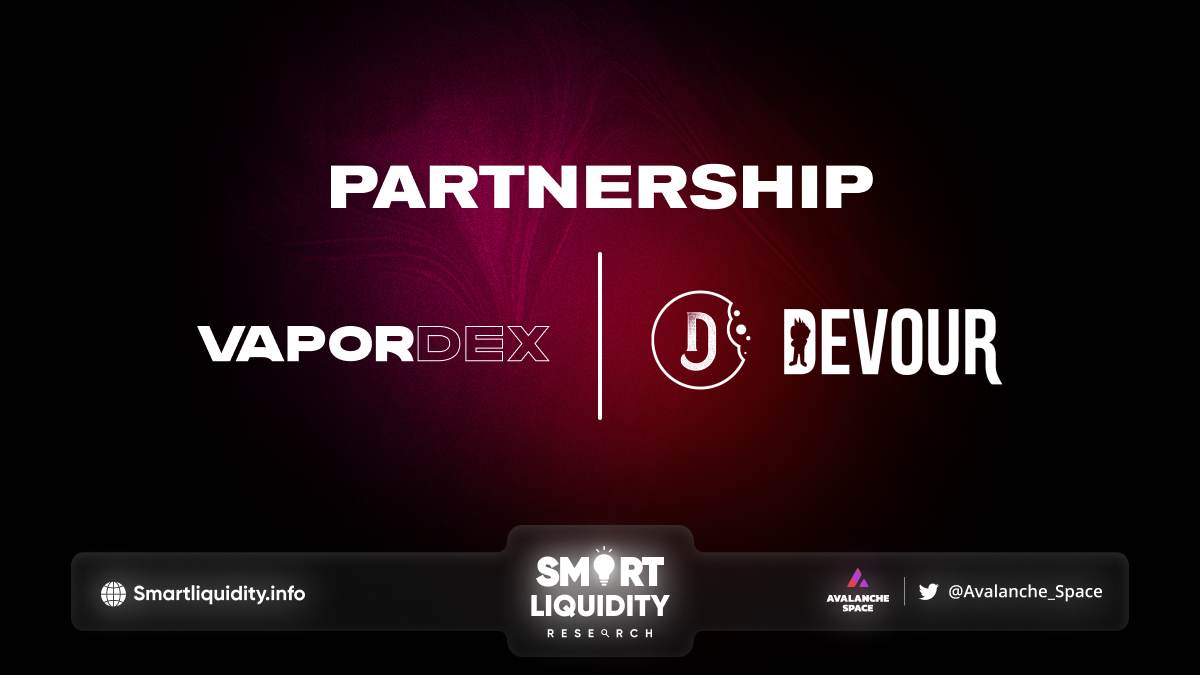 VaporFi Partnership with Devour, this partnership highlights the first use case of Stratosphere transcending beyond the VaporFi ecosystem and into an entirely separate platform and industry.
Introducing Devour
Devour is revolutionizing the food industry by launching, DevourGo, the first Web3 food ordering and delivery marketplace! With the aim to bridge the restaurant industry with fans and brands in Web3, DevourGo connects the convenience of deliveries to your doorstep with the emerging possibilities of online and metaverse food purchases. DevourGo provides a frictionless ordering experience comparable to Uber Eats and DoorDash while using the potential of NFTs to provide digital communities of all types a richer experience via food.
They've already secured key partnerships in the space, including ties to Bored & Hungry and Food Fighters Universe to name a few!
Benefits for Stratosphere Holders
VaporFi's Stratosphere rewards program lets consumers earn points for utilizing all of its products and services. With the launch of VaporDEX, customers may create a free soul-bound NFT that offers immediate savings on trading expenses. Stratosphere, which is presently in pre-enrollment, will let users to earn points, perks, and reimbursements for using VaporFi's primary products. Stratosphere NFT holders can also take advantage of exclusive promotions with VaporFi partners.
The Stratosphere NFT in the DevourGo Marketplace speeds up GoVIP account leveling for food rewards and prizes. After debut in early February, they'll get access to DevourGO's 150+ restaurant brands' specials, hidden menus, and events! DevourGO will include in-store ordering, exclusive reservations, and ordering from popular metaverse worlds throughout the year. See their roadmap—exciting!
VaporFi Partnership with Devour, this partnership shows Stratosphere's first application outside of VaporFi. Stratosphere will adapt to numerous projects and platforms and become a rewards hub for members.
About Vaporfi
VaporFi is introducing the most rewarding decentralized exchange in the digital ecosystem. The project has made tangible growth in the digital space and has recently launched VaporDEX which has many factors differentiating it from other platforms in the market.
About Devour
DevourGO is unlocking the future of restaurant benefits. Your Web3 food ordering & delivery marketplace. Start leveling up your rewards and access today!
SOURCE: https://medium.com/@VaporFi/vaporfi-x-devour-344628015d8a