Dexalot Collaboration with Layer Zero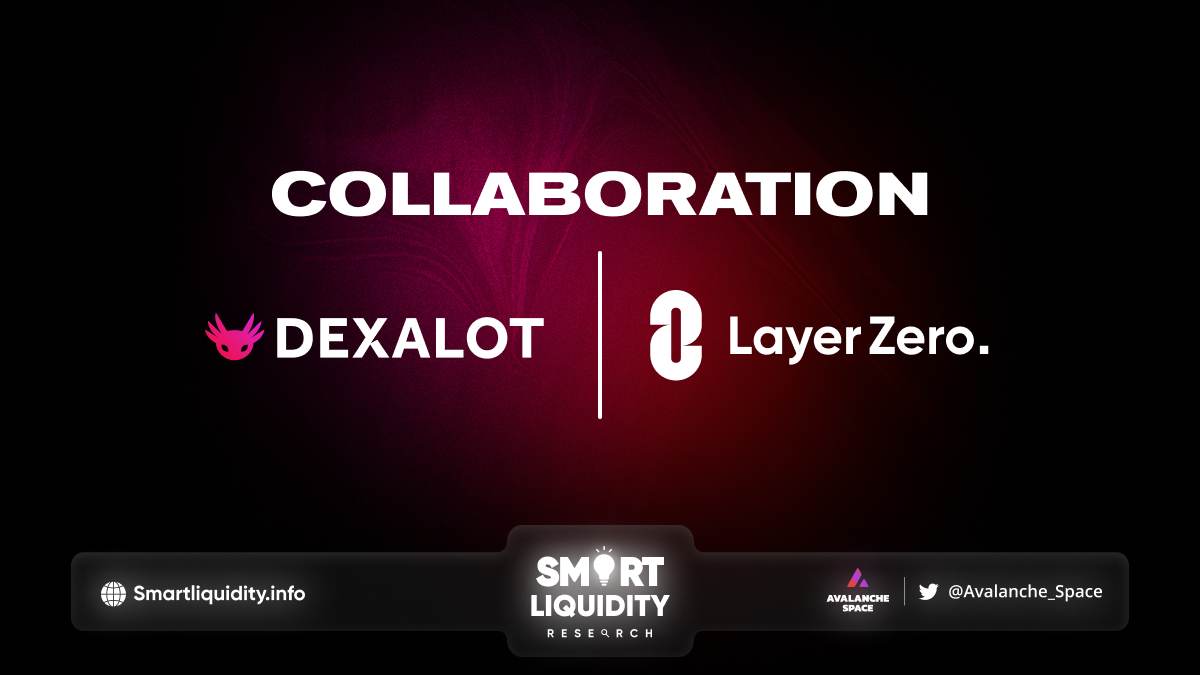 Dexalot Collaboration with Layer Zero, to be its default bridge provider when it launches as a subnet on Avalanche.
LayerZero's best-in-class messaging security, along with an immutable and eternal message flow architecture, makes it an obvious first option for Dexalot. Dexalot Collaboration with Layer Zero Dexalot and LayerZero are paving the way for the multichain future by implementing generic communications across their blockchains.
Dexalot's new interface can communicate with several blockchains. This improves end-user efficiency and enables future developments. LayerZero's safe and adaptable architecture lets Dexalot integrate deposit, withdrawal, and bridging into one click for a smooth user experience.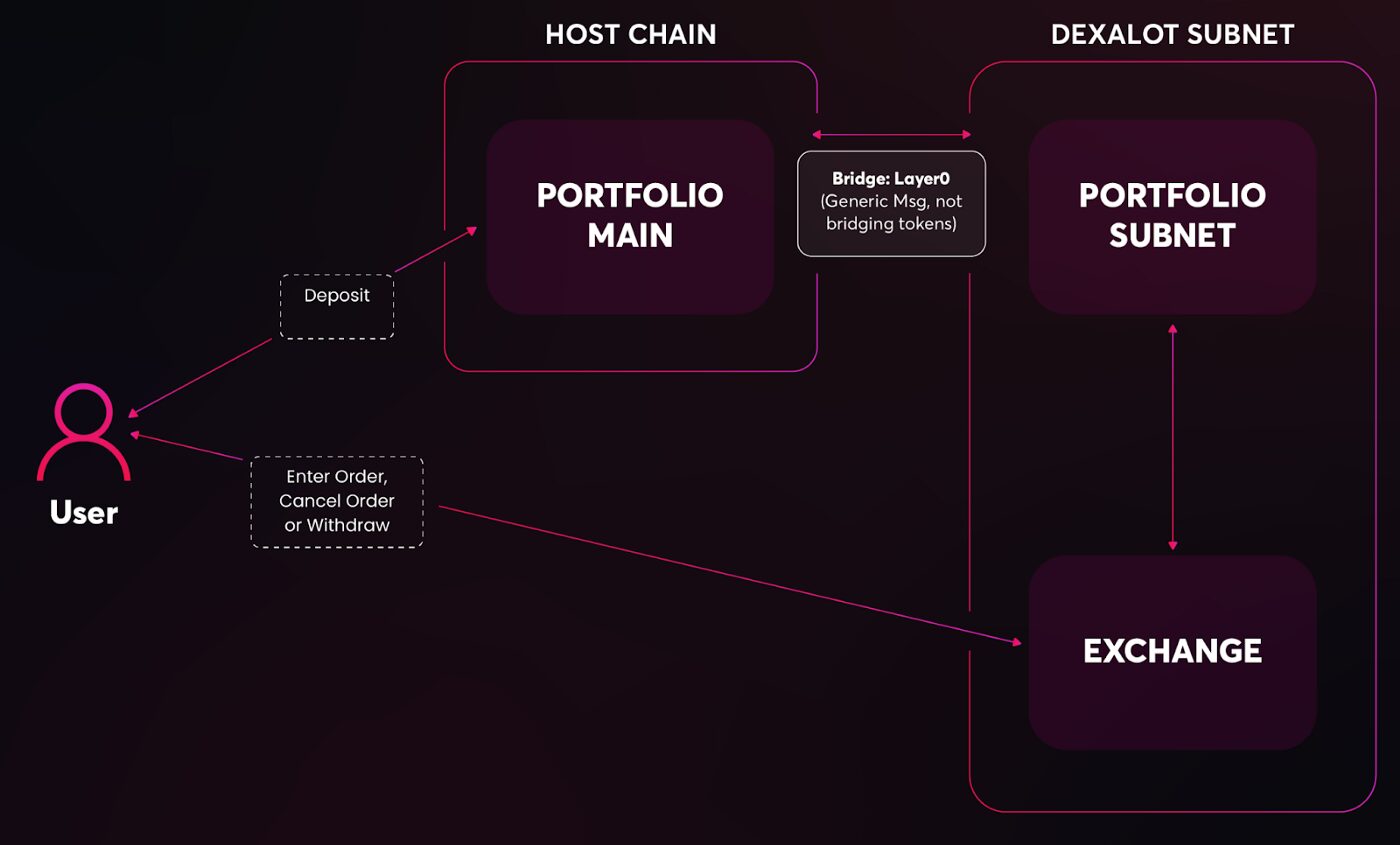 This novel dual-chain architecture allows Dexalot to unload more demanding operations to the subnet, reducing the gas cost while increasing speed. In the same regard, by settling on generic messaging connectivity instead of using cross-chain token transfers, operations are kept cost-effective. This design gives users an affordable alternative that would not have otherwise been available.
Dexalot's Transfers tab will contain a link in the bridge column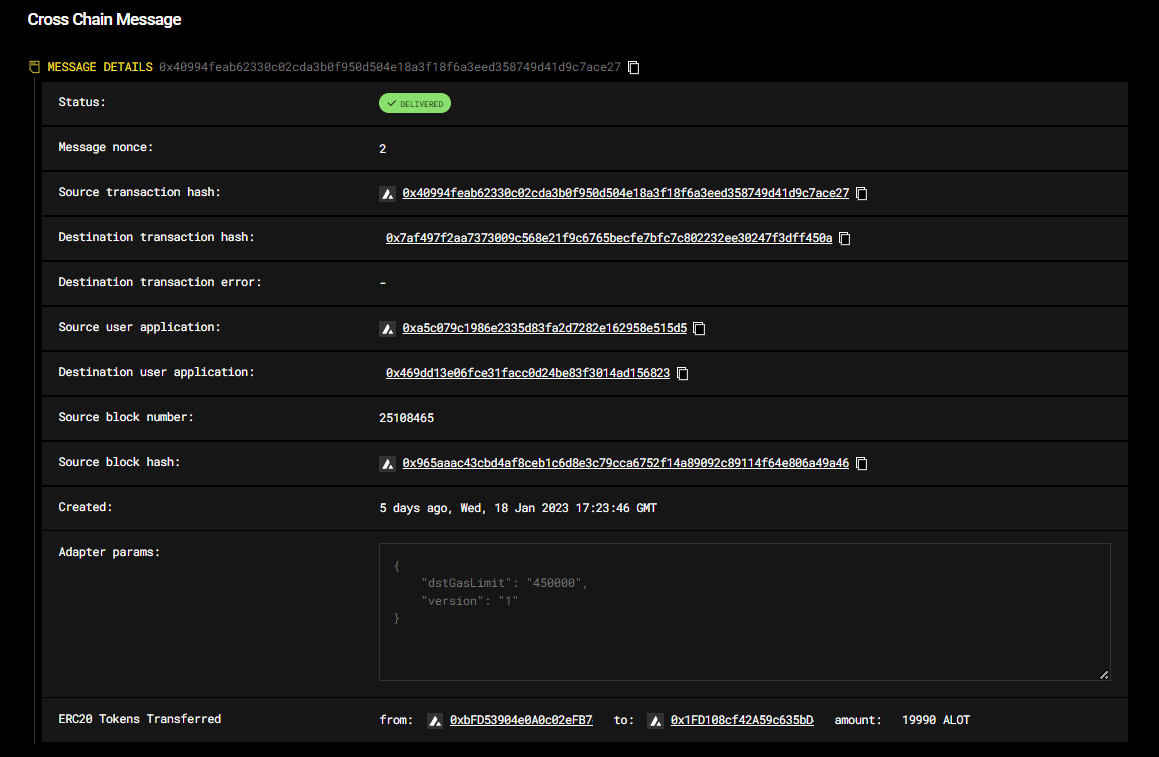 LayerZero Scan status, transaction state, and other real time information.
About Dexalot
Dexalot is the first decentralized exchange on Avalanche with a central limit order book. Its mission is to bring a truly inclusive and transparent decentralized trading environment that can rival centralized exchanges with its look and feel, built on Avalanche.
About Layer Zero
LayerZero is an omnichain interoperability protocol that allows dApps to build across multiple blockchains in a trustless, efficient manner. LayerZero connects dApps across chains using on-chain Ultra Light Nodes, which achieve the security of a light node with the cost-effectiveness of a middle-chain.
SOURCE: https://medium.com/dexalot/dexalot-x-layer-zero-52b1783c5af2