GameSwift and RoboHero New Partnership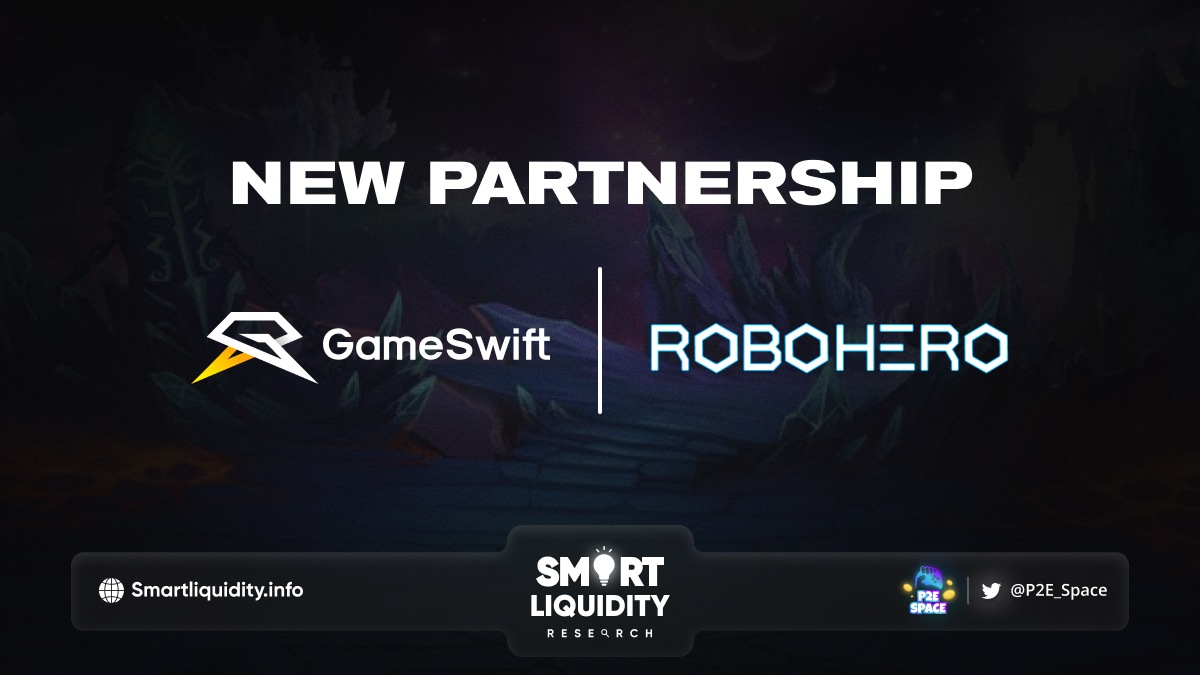 GameSwift is thrilled to announce its new strategic partnership with RoboHero, a Play2Earn mobile game with metaverse based in the year 31337. RoboHero

soon to be launched

on GameSwift

!
RoboHero is a game filled with digital collectibles in the form of unique pieces of equipment hidden in chests scattered throughout the land. By gathering a complete gear set, players can transform their robot into a powerful, evolved form. Hence, with every discovery, players come one step closer to unlocking the full potential of their mechanical companion.
The game is suited for all types of players, offering both a solo adventure in a single-player mode as well as the possibility to enjoy fierce player-versus-player battles. RoboHero follows the free-to-play standard, which means you can try out the game without having to buy any assets first.
About the Partnership
Within their alliance, RoboHero will launch #onGameSwift and also join the robust library of sublime gaming titles available on their Platform and Launcher. Soon, players will be able to store their RoboHero gaming assets in their personalized GameSwift ID wallets and easily access their in-game statistics from the game.
About GameSwift
GameSwift is a game-changing product that is changing the web3 gaming industry.
As a decentralized and community-driven ecosystem, they provide all the elements required to build a true web3 gaming empire. It is a 360-degree platform for game developers and gaming studios. Offering all of the tools necessary to launch web2 games into the web3 environment. As well as a space for true gamers who want to participate in the crypto world and become a part of web3.
About RoboHero
RoboHero is a Play2Earn mobile game with metaverse based in the year 31337 as smart robots battle for resources. Their goal is to provide users with the highest quality gameplay. In addition to delivering entertainment and fair competition, RoboHero, allows being rewarded by playing the game.
SOURCE: MEDIUM