GGslayer New Cooperation with MetaRace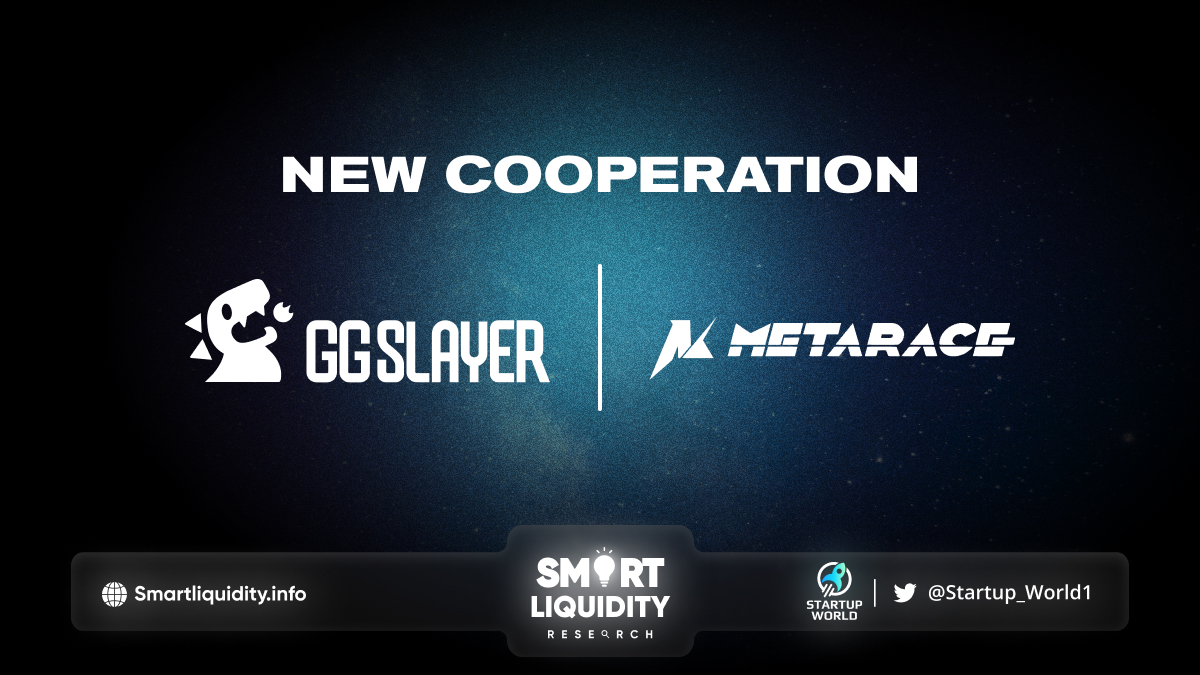 GGslayer has announce new cooperation with MetaRace, a play-to-earn game, combining real-world horse racing with the power of the blockchain.
Project Introduction
MetaRace Horse Racing is the first application developed on Caduceus, the world's first public blockchain dedicated to the metaverse.
Caduceus is a pioneer at the cutting edge of the blockchain revolution. It has developed technology to enable the metaverse, creating a new world of almost limitless opportunity built on an economy of innovative digital assets, including non-fungible tokens (NFTs) and an ecosystem of applications powered entirely by the blockchain.
These decentralized applications (dapps) enable users to communicate, collaborate and transact with each other seamlessly in the metaverse, interacting in real-time and experiencing the same dynamic virtual environments, regardless of their real-world location.
One of the core concepts of MetaRace Horse Racing is to provide players with a range of simple and profitable ways to enjoy the game.
Players can earn rewards by participating in numerous activities, such as collecting and trading NFT horses, decorations and jockey silks, entering competitions, holding races on their own racecourse and breeding horses.
In traditional online games, predictable results and repetitive gameplay mean that many players give up before long. MetaRace Horse Racing uses genetic algorithms and algorithmic technology to introduce unpredictability and challenges into the game, and players can also use their skills to become jockeys, mechanics and race course owners.
In later releases, XR technology will enhance the player's audiovisual immersion to deliver the ultimate gaming experience.
DEFINITIONS
NFTs
Non-fungible tokens (NFTs) are one of the fastest-growing sectors in the crypto industry. NFTs are cryptographically unique tokens linked to digital (and sometimes physical) content providing proof of ownership and certifying a digital asset to be unique, and therefore it cannot be duplicated.
Play-to-Earn (P2E)
Blockchain-based P2E games are quite literally changing the rules of the game by offering an equal playing field for everyone involved. P2E gives players ownership of their digital assets as well as a source of income, making the time they spend playing worthwhile and rewarding.
THE GAME – METARACE HORSE RACING
In MetaRace Horse Racing, there are several types of NFT to collect and trade including mechanical horses, jockeys, horse decorations and racing venues. These NFTs belong to the player, who has the right to use, trade, or sell their collection.
There are various types of NFT accessories, for example:
• Horse: saddles, saddle pads, headwear, tail decorations.
• Jockey: additional components such as helmets and silks.
Each NFT horse has different attributes and asset certificates, which ensure its authenticity, and the accessories have other functions that impact race results, similar to the real horse racing world.
All NFTs in MetaRace Horse Racing are ERC-721 standard.
NFT Holder Benefits
1. Horse owners can earn generous rewards from Grand Prix rankings.
2. Horse owners can earn tokens as prizes for finishing in the top five places in a Tournament race.
3. Horse owners even earn tokens just for completing a Tournament race.
4. The owner of a racecourse receives 8% of the race registration fees.
5. The owner of a racecourse receives a 2% bonus fee from wagers placed on races at their course.
6. Owners can earn fees from breeding horses and sell the new NFTs for profit.
Token Holder Benefits
1. Voting governance rights for game development.
2. Value-added income from game development.
3. Priority experience of new features.
4. The right to purchase discounted peripheral products.
About MetaRace
MetaRace is built on the pioneering Caduceus Metaverse Protocol #blockchain and thoughtfully brings together the world's oldest sport with the virtual world.
About GGSlayer
GG Lab is a next-generation decentralized Web3 game center, aiming to build a sustainable win-win platform for Web3 gamers, investors and developers.
SOURCE
https://twitter.com/ggslayer_game/status/1620365186187268096