Avvy Domains Partnership with SparqNet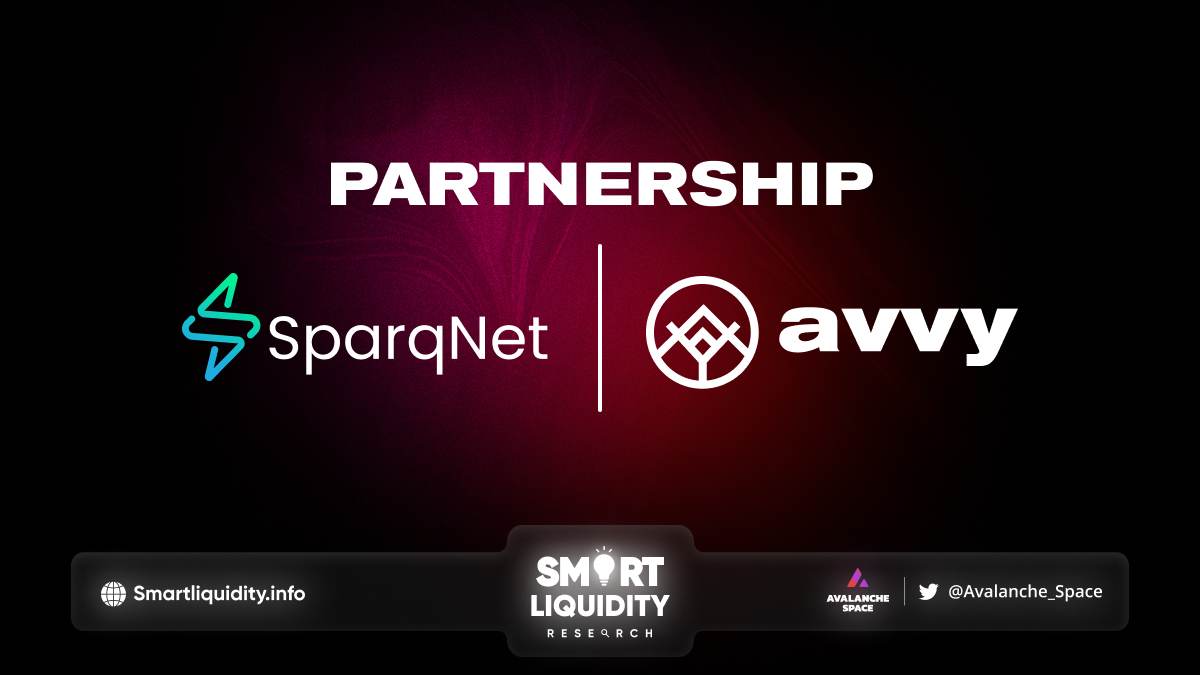 Avvy Domains Partnership with SparqNet, SparqNet and Avvy Domains have joined forces because they both believe of revolutionizing the blockchain space by unlocking the true power of subnets.
Avvy Domains will aid the strengths of SparqNet's infrastructure: superb network speed (of up to 400k TPS), scalability, composability, language-agnosticism and cross-chain bridging.
SparqNet is a software development kit (SDK) toolchain that also functions as a protocol. It gives users the ability to build scalable and fast blockchain infrastructure in C++ without relying on any virtual machine (VM). This eliminates the EVM dependency that typically hinders the efforts of developers when they are building in the web3 world.
Avvy Domains provides .avax names for the Avalanche community. Their goal is to help identify assets across Avalanche subnets, and beyond the Avalanche ecosystem, using human-readable identifiers. SparqNet will utilize Avvy Domains as a first integration by way of provision of domains within the Avalanche space and SparqNet's ecosystem.
About SparqNet
Sparqnet is an SDK toolchain that acts as a protocol and allows users to build scalable fast blockchain infrastructure in C++ without relying on any VM, thus erasing the EVM dependency and granting total freedom to both web2 and web3 builders.
Your blockchain is one Sparq away blockchain as a Service made easy! Don't be limited by EVM and deploy  your own blockchain win a fully decentralized network.
About Avvy Domains
Avvy Domains is a naming service designed to support the Avalanche ecosystem and its various subnets. Launch App. Browse Integrations. Learn how you can use your Avvy Domains. Browse integrations & ecosystem support.