BrainDex Now Live On MoonbeamNetwork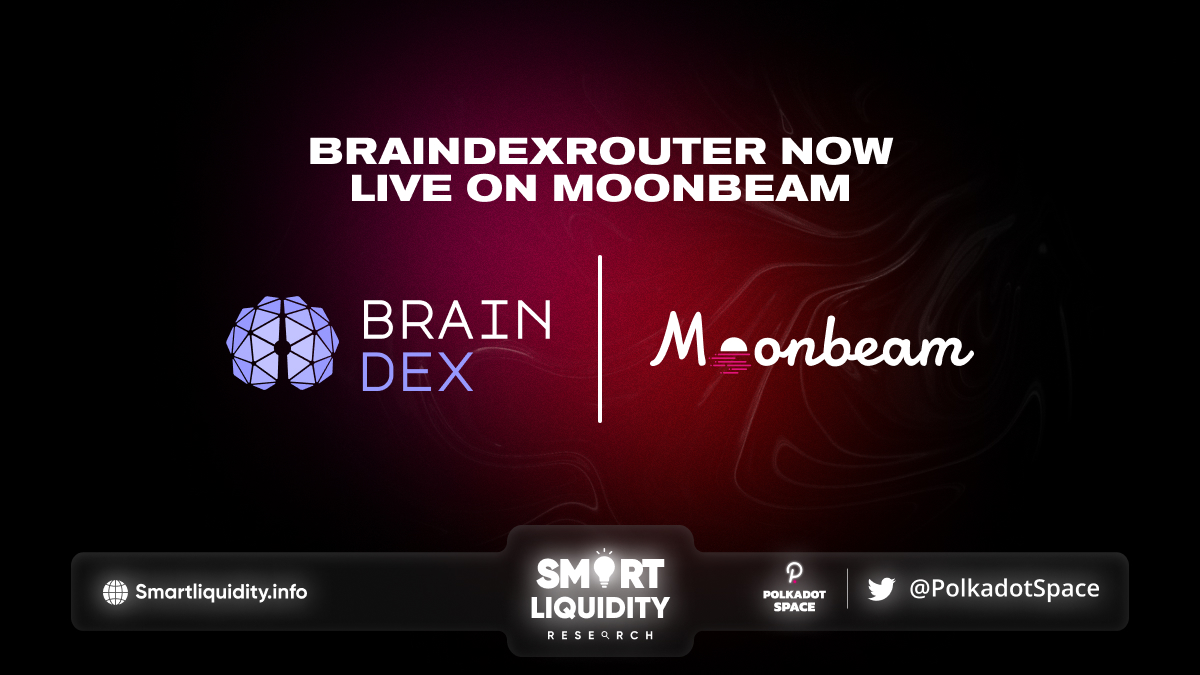 Vision and How it may benefit you
BrainDex now live on MoonbeamNetwork and MoonriverNW. Since BrainDex launched over a week ago, they've had a lot of support from the initial users, & questions about where they'll go next. Their goal is to create the most interconnected and efficient DeFi platform. Where they are, how they get there?

So far they implement three major efficiency upgrades to your swaps:
1. Deep multi-hop trades between volatile and stablepools, for when direct pools are inefficient
2. Protocol agnostic – use pools from all protocols, picking the most efficient for your trade
3. Split route trades – optimizing for less price impact and slippage
The protocol is wholly non-custodial and the transactions are always as-atomic-as-possible, so your tokens will always be yours.

Whats Next?
They're in active development for crosschain XCM and EVM calls – make one-click swaps inside and outside of Dotsama! And continuous integration of new liquidity sources supercharge their routes.
They're invested in the larger Moonbeam community – they're currently developing a liquidity monitor / new pool notification program for partner NFT protocols.
Lastly, an advanced frontend dashboard for traders – all of the information about your favorite tokens at a glance.

About

BrainDex
BrainDex a decentralized exchange aggregator and trade optimizer. BrainDex brings together all of the liquidity on integrated networks into a single interface and provides highly optimized swaps using all underlying protocols simultaneously.
About Moonbeam
Moonbeam an Ethereum-compatible smart contract platform for building cross-chain connected applications that can access on any chain. It's a parachain on Polkadot & a highly specialized Layer 1 chain that mirrors Ethereum's Web3 RPC, accounts, keys, subscriptions, logs, and more, and extends the base Ethereum feature set with additional features such as on-chain governance, staking, and cross-chain integrations. By uniting functionality from Ethereum, Cosmos, Polkadot, & more into a single platform. Moonbeam solves today's fragmented user experience — unlocking true interoperability & paving the way for the next generation of applications. With Ren supporting it, you can now bridge BTC, DOGE, ZEC as well as tokens & assets from the 10+ other smart contract chains Ren supports directly to Moonbeam.