Clarnium and Blast Royale Collaboration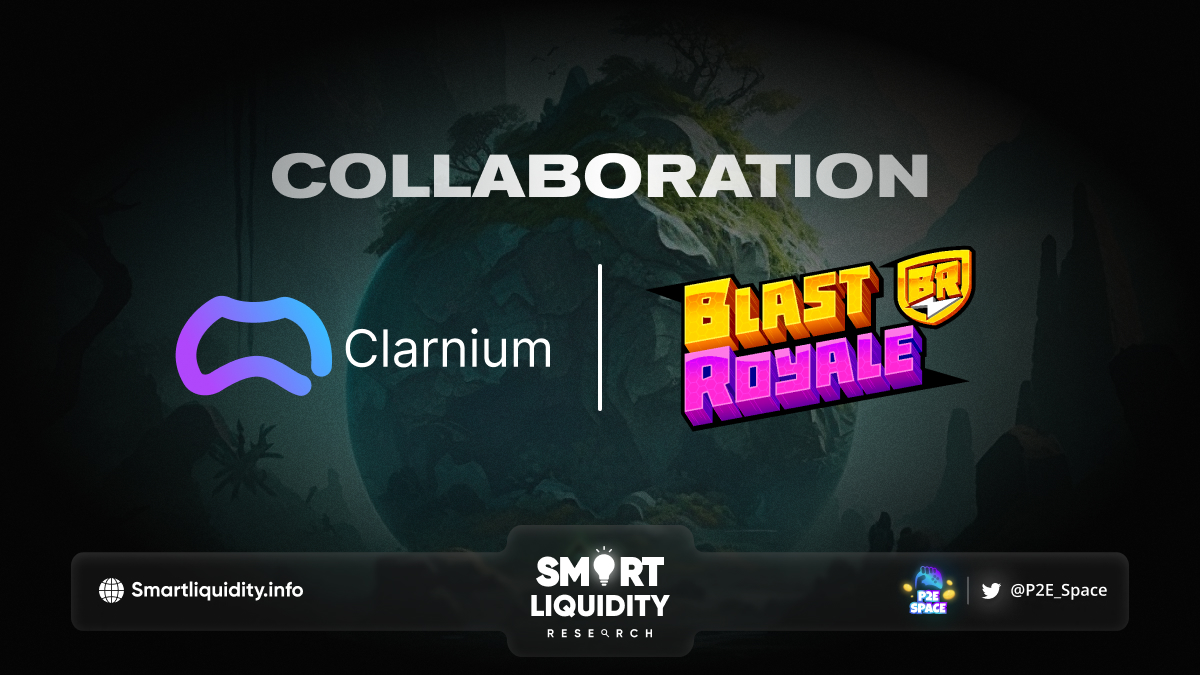 Clarnium, an ecosystem for the mass adoption and growth of GameFi, is delighted to announce its collaboration with Blast Royale, a fun, frenetic

adrenaline fuelled

 short session game about packing as much fun onto the blockchain as possible.
This partnership between Clarnium and Blast Royale will focus on exchanging communities, as well as being the next step in uniting the best GameFi projects on the Clarnium platform to move Web3 Gaming towards mass adoption.
Anil Das-Gupta, Co-CEO of Blast Royale: "We are thrilled to join forces with Clarnium in this exciting new partnership. Together, we will bring the best of gaming experiences to our communities and take the next step towards achieving mass adoption of Web3 Gaming."

Vadim Gurko, Co-Founder and CEO of Clarnium: "Fast-paced gameplay-focused projects attract the most loyal and hardcore audience, especially in such a competitive genre as Battle Royale. This is why we are excited about Blast Royale and Clarnium becoming partners. Together we'll show gamers how awesome GameFi can be!"
About Blast Royale
Blast Royale is a thrilling mobile battle royale game that leverages the power of Polygon Blockchain to deliver seamless, secure, and rewarding gameplay experiences to their community of players. Its game features fast-paced action, short matches and intuitive controls. Allowing players to dive into immersive and intense battles with ease. While earning valuable rewards through their NFT-based economy. Their team comprises passionate gamers, veteran game developers, and blockchain experts committed to delivering unparalleled gaming experiences to their players.
About Clarnium
Clarnium is an ecosystem for the mass adoption and growth of GameFi. It creates the right environment and solutions where gamers' needs and interests come first. Clarnium ecosystem is a one-stop solution for low-barrier entry to GameFi. And getting up-to-date knowledge and tools to revive your potential through all market opportunities.
SOURCE: MEDIUM