Arcana and Rariko Strategic Partnership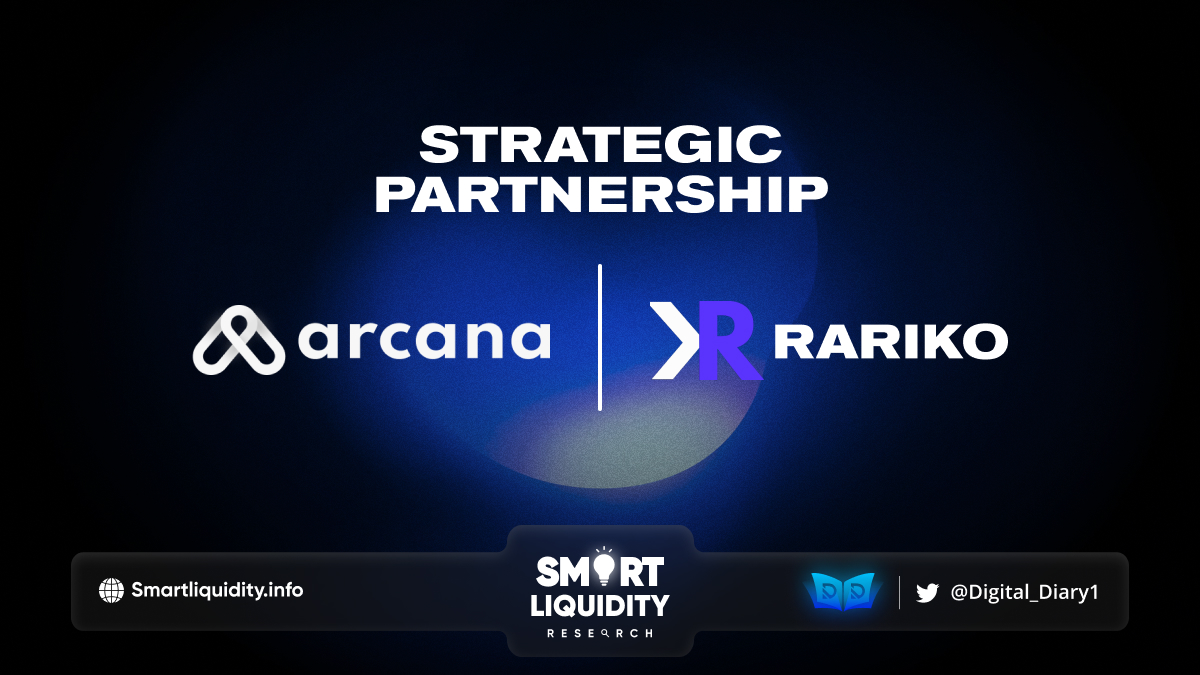 Arcana is super stoked to announce a strategic partnership with Rariko, two innovative platforms prioritizing privacy and simplicity for their users.
This partnership allows both platforms to offer a seamless and secure user onboarding experience, with the goal of bringing new value and providing true utility to their social communities.
Rariko is a decentralized social messaging platform that allows users to create a secure identity, socialize with fellow blockchain sapiens, and access all their favorite communities in just a few clicks. With its value proposition of security, multi-chain support, and automated communities, Rariko will become the go-to platform for users who value privacy and security.
‍How is Arcana Auth enhancing the user experience on Rariko's platform?‍
In the Web3 domain, a significant obstacle is introducing new users to web3 technology. However, by leveraging Arcana's innovative solution in authentication and wallet, Rariko is able to authenticate users with email and social logins and provide non-custodial wallets. These non-custodial wallets are secured using cryptography on a decentralized network, ensuring that users' assets are safe and secure. Additionally, Arcana's web wallet helps web3 users manage keys easily, and gasless transactions and onramp/offramp integration also allow users to add funds quickly and start using the platform seamlessly.
Rariko's value proposition of P2P trades and activity-based rewards is also of great value to Arcana. With Rariko's platform, Arcana can create and join communities where users can easily buy, sell and trade NFTs and other assets in a trustless manner. Additionally, the activity-based rewards and weekly leaderboards incentivize users. To engage with the platform, adding value to the community and promoting long-term user retention.
They are excited to see the innovative ways in which the combined capabilities of Rariko and Arcana. It will bring new value to their communities and the decentralized social media space.
Quote from Rariko ‍
At Rariko, "we strongly believe in simplifying processes to enable the greatest number to use Web 3 applications. In that spirit, we are extremely pleased to be partnering with Arcana Network. With their SDKs incorporated into our dApp, we will be able to offer our users a convenient 'plug and play' experience without any plugins needed".
About Rariko
RariKo is a decentralized social messaging platform that allows users. To create an identity, socialize with fellow blockchain sapiens and access all their favorite communities in few clicks. They are introducing safer and simpler community management tools.
‍About Arcana Network‍
Arcana is Web3 infra for devs to launch and scale apps through its Auth, Store, and Access SDK. Arcana Auth is the first product to go live on Mainnet. With Arcana Auth, developers can simplify Web3 Authentication and improve user conversation rates by up to 90%.
Web3 apps use Arcana Auth SDK to quickly onboard users through plug-and-play social login and passwordless email login. Without needing to install plugins, users may sign transactions and manage tokens and NFTs using the Arcana in-app non-custodial wallet.
SOURCE: ARCANA BLOG