Uptick Network and Lavender Five Cooperation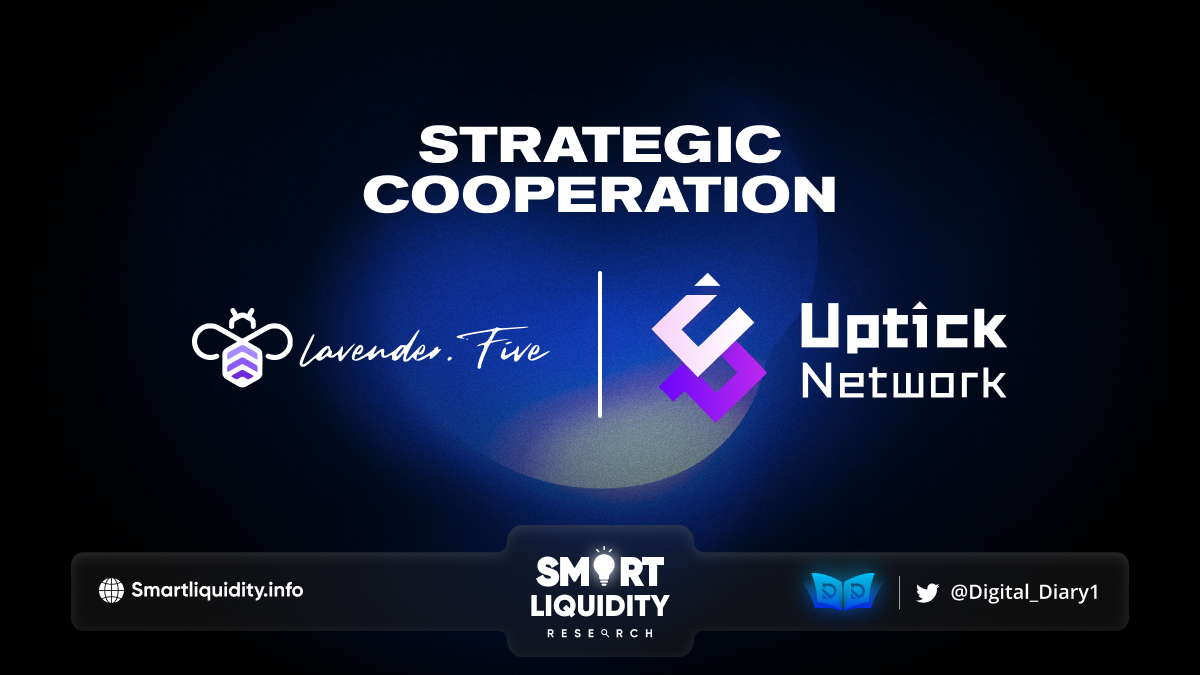 Uptick Network, the business-grade NFT infrastructure for Web 3.0, have reached strategic cooperation with Lavender.Five on Uptick Chain Testnet 2.0 and also the upcoming Mainnet to provide stable and professional validator node services.
Contribution
With more than 100 IBC-channels supported, 30+ networks on mainnet with publicly available RPC nodes and countless commits to validator tooling, documentation and mainnet codebases Lavender.Five shows their dedication to improve open source web3 products.
To support the Uptick network Lavender.Five will support IBC channels to different Cosmos networks, provide seed-nodes, public RPCs, Ansible playbooks for other validators and community and also validator support. But mainly Lavender.Five will run redundant professional infrastructure as a testnet and mainnet validator for Uptick Network ensuring the security and liveness of the chain.
About Lavender.Five
Lavender.Five is one of the most trusted Proof of Stake validators. Their team is able to maintain industry-leading uptime through a variety of resources including dedicated servers around the world, multiple 24/7 alerting systems in place. And also always-ready backups. They are proud to say they serve as validators on more than 30 mainnets, and are trusted by over 45,000 delegators.
They differentiate themselves through its community engagement and also a contribution to the projects they serve. This is achieved by authoring documentation for fellow validators, writing and also promoting new governance proposals. And helping squash code bugs before they become an issue.
About Uptick Network
Uptick Network is building business-grade NFT infrastructure and ecosystems for Web 3.0; redefining how value is created on the internet.
The interoperable multi-chain platform is built on Cosmos SDK and powered by IBC, EVM and more. Enabling a wide range of innovative applications that leverage the unique properties of NFTs.
There are three major components to the Uptick Network: the infrastructure, the marketplace, and the ecosystem applications.
Empower your digital assets via the marketplace on web or with the flagship Uptick NFT mobile app for seamless NFTs on the go.
About Lavender.Five
Lavender.Five Nodes offers world-class validator services to make life easy. They proudly serve their communities with:
100% soft slash protection

24/7 monitoring so you don't have to worry.

Secure staking infrastructure

A commitment to community engagement and governance
SOURCE: MEDIUM