Pong Heroes Game and gDEX Metaverse New Game Partnership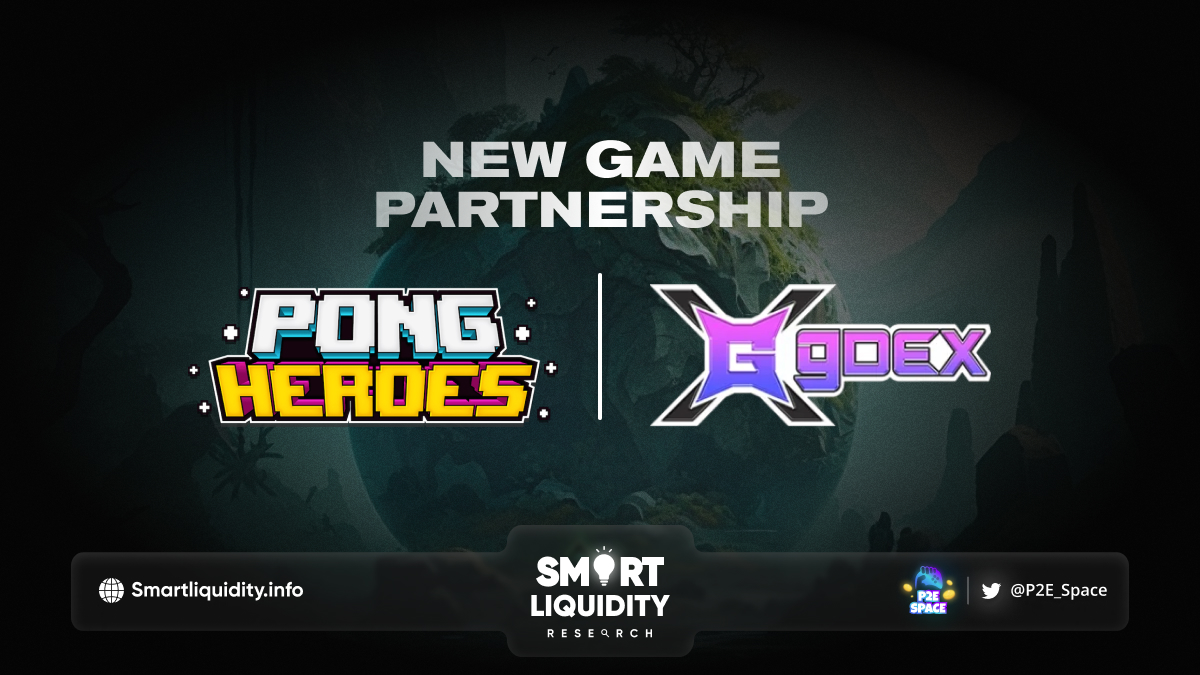 gDEX, a revolutionary Play to Earn platform powering gamers, creators, and guilds in the Metaverse is thrilled to announce that it has partnered with Pong Heroes, a combination of P2E, PVP & NFT's to onboard the game.
Under this new partnership, Pong Heroes game will be one of the earliest games to join the gDEX Metaverse, leveraging gDEX's capabilities to enable interoperability across their game while also taking full advantage of gDEX's metaverse passport and metahub features to enrich the gaming experience of their players.
Pong Heroes is meant to bring the famous game to the Binance Smart Chain. The team is full of veterans in this space. Combined we have generated millions in market cap and with Pong Heroes's mission is to establish a foothold and then a chokehold in the P2E market, which isn't even in its infancy yet.
What can games do with gDEX?
With gDEX, games can enable true interoperability within their games where their assets can be interoperable not just between individual players, but also between different games and platforms. Aside from that, player progress and asset ownership are stored within their Metaverse Passport, a decentralized user ID that revolutionizes the way players can take ownership of their entire gaming experience.
Games integrated with gDEX will also be featured in the Games Discovery Zone which is one of the core social elements of the entire gDEX platform along with the Metahub. It can be imagined as a Web3 Steam-alike web/desktop application offering users a single destination to discover and play a variety of exciting integrated games.
On the community building and scaling front, there is the Metahub, which is an interface within gDEX. That allows players and guilds to start their professional gaming careers. With the Metahub's GameFi Missions, players can contribute to the growth of a game. By completing missions that promote community growth and improve the player base experience and be rewarded for doing so. This provides an incentivized way to grow a game while also enhancing the earning potential of its player base.
Revolutionizing the world of gaming, one game at a time.
gDEX intends to onboard the next billion users of crypto. And that can only happen with a critical mass of quality games available for users to choose from. With that in mind, gDEX is continuously securing new partnerships. With creators of both existing and new games to come onboard the gDEX Metaverse.
What is Pong Heroes Game?
Pong Heroes is a great way to unite the community. Compete against other players in PVP for awards and NFTs, or simply explore the exciting world of Pong Heroes. The goal of Pong Heroes is to bring a fun and simple game to the browser and mobile market.
They introduce several modes from which people can choose. Pong Heroes' main goal is to expand into a larger Open world. Players can gather and play together while exploring the world. They introduce self-sustainable model to the market, which does not correlate with token price. Players have low entry barrier to enter the game and also their game will be accessible to wider range of players.
About gDEX Metaverse
The gDEX is a revolutionary Play to Earn platform powering gamers, creators, and also guilds in the Metaverse.
gDEX Metaverse acts as a unified GameFi layer enabling interoperability across the metaverse which hosts a suite of robust chain agnostic no-coding needed tools & DeFi fueled GameFi token economy for gamers to maximize the value of their effort, for creators to create & onboard games easily and also for guilds to manage & grow their guilds like never before — all attached to their unique metaverse passport.
SOURCE: MEDIUM