StellaSwap Master Class French Edition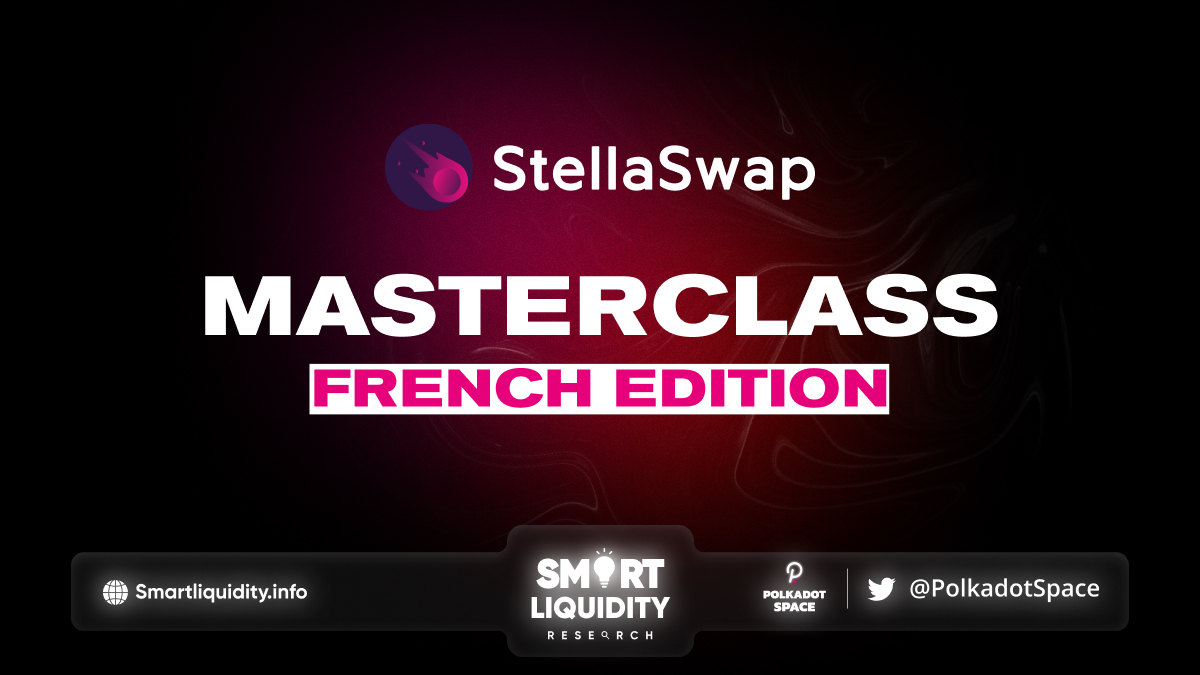 StellaSwap

Announces First Ambassador for the French Community
StellaSwap Master Class French Edition. To meet rapid growth of its community, StellaSwap is excited to announce "Belchatsar" with the discord username "Belchatsar#4239" as the First Lead Ambassador.
The Ambassador Program design to provide support towards community development. Contribute ideas to product roadmap, drive education of the benefits & possibilities of DeFi. Overall to promote the use of StellaSwap for French speaking markets.
Lead Ambassadors will be responsible for managing a small team of Junior Ambassadors, who will focus efforts across functional roles from Marketing, Community Support, Business Development, Product, and Engineering. Ambassadors will have access to exclusive training, resources, and support from our team of experts, as well as the opportunity to earn rewards for their contribution to the growth and development of the StellaSwap community.
How to get involved:
Masterclasses to Drive DeFi growth of StellaSwap
The Masterclass program will be led by their French Lead Ambassador and will provide attendees education and training of StellaSwap in the French-language, attendees will leave as informed and competent DeFi application users!
There are two timing options available to joint the Masterclass:
⭐️ Wed 22nd Feb @ 9pm, Paris Time OR
⭐️ Sat 25th Feb @ 6pm, Paris Time
To participate in a Masterclass please fill: https://forms.gle/hY5Ay3FgDwSKpawS6
About StellaSwap
StellaSwap the first and leading Moonbeam DEX that offers an integrated gateway to the DeFi world. Users can swap, earn, yield farm, bridge assets, explore new projects & engage in NFT trading all from a single unified platform.