Mirror World and Notifi Integration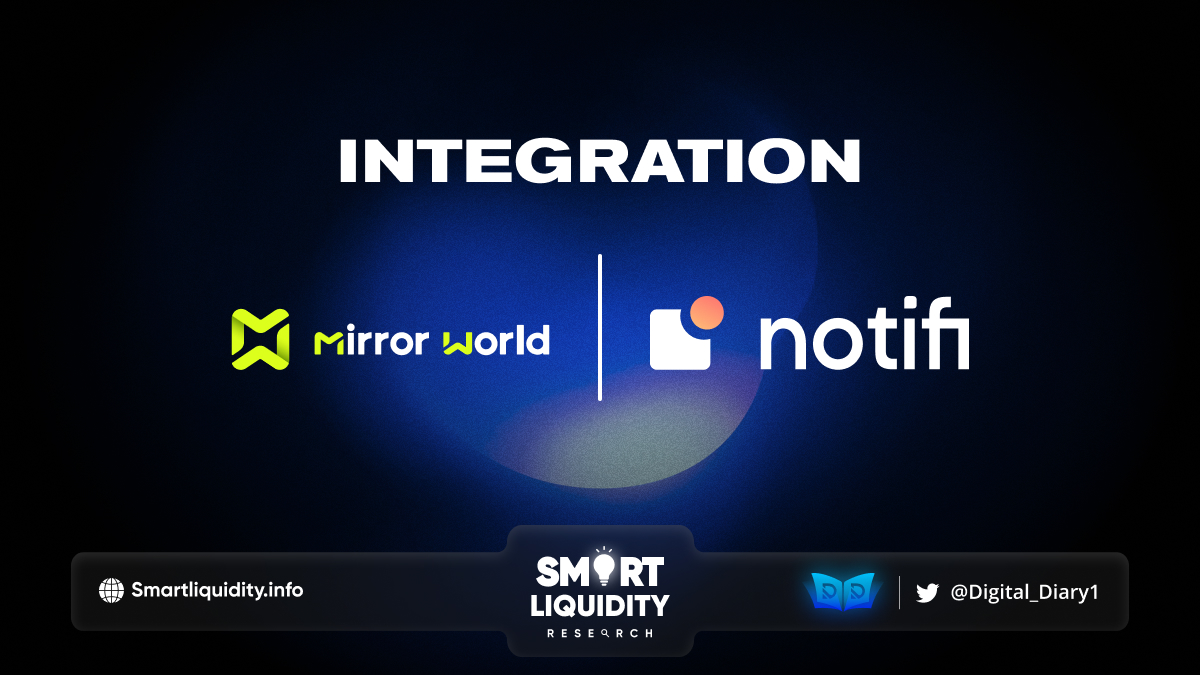 Mirror World, the first all-in-one web3 application development platform, has integrated with Notifi, a leader in personalized interactions and cross-chain communications for web3 builders and their users.
This integration is aimed at providing a new level of engagement and experience to both developers and users of cross-chain blockchain applications.
Notifi x Mirror World
Mirror World's Smart Platform has provided more than 250 project creations since its alpha launch in October 2022, offering products such as Smart Marketplace, Smart NFT Management, Smart Auth, and Smart Wallet. Mirror World's platform supports multiple major blockchains, including Ethereum, Solana, Polygon, BNB, and SUI.
By combining Notifi's cross-chain messaging SDK with Mirror World's all-in-one Web3 development platform, developers can create blockchain applications that are not only powerful and scalable. But have a communication layer that is engaging and also user-friendly. With Notifi, projects can send personalized messages via SMS, email, Telegram, wallet-to-wallet DMs and more!
According to Chris Zhu, CEO and co-founder of Mirror World, "Developers want to be able to use easy tools and focus on content, while users want to enjoy those content across multiple platforms, on mobile, and on the web. No one is earning revenue from their applications right now because they launch their assets to the wrong target audience. We are ready to help developers and studios convert their users."
Mirror World and Notifi are committed to shaping the future of the web3 ecosystem. By providing developers and users with the tools they need to build the next generation of dApps.
At Notifi, we believe in the power of partnerships to build the future of web3 and are thrilled to partner with Mirror World to integrate our SDK into their web3 development platform. This integration will allow developers to focus on the core concepts of their idea while Mirror World and Notifi provide the infrastructure needed to take their idea to the next level. – Paul Kim, CEO of Notifi
About Notifi
Notifi is the Twilio for web3. Notifi simplifies communication across all web3 messaging channels. The Notifi platform is designed with simple APIs for easy integration. And customizable and advanced features for dApps and also web3 applications. Notifi empowers developers to better engage with their users via multichannel communications.
About Mirror World
Mirror World, the first all-in-one Web3 application development platform backed by Galaxy Interactive, Republic Crypto and more. Debuted an all-in-one development platform for forward-thinking blockchain projects to reimagine app development.
Smart Platform is the first all-in-one application development platform that helps developers deploy, grow and also monetize their blockchain applications.
SOURCE: MIRROR WORLD BLOG