SubQuery Latest Feature Project Alert Notifications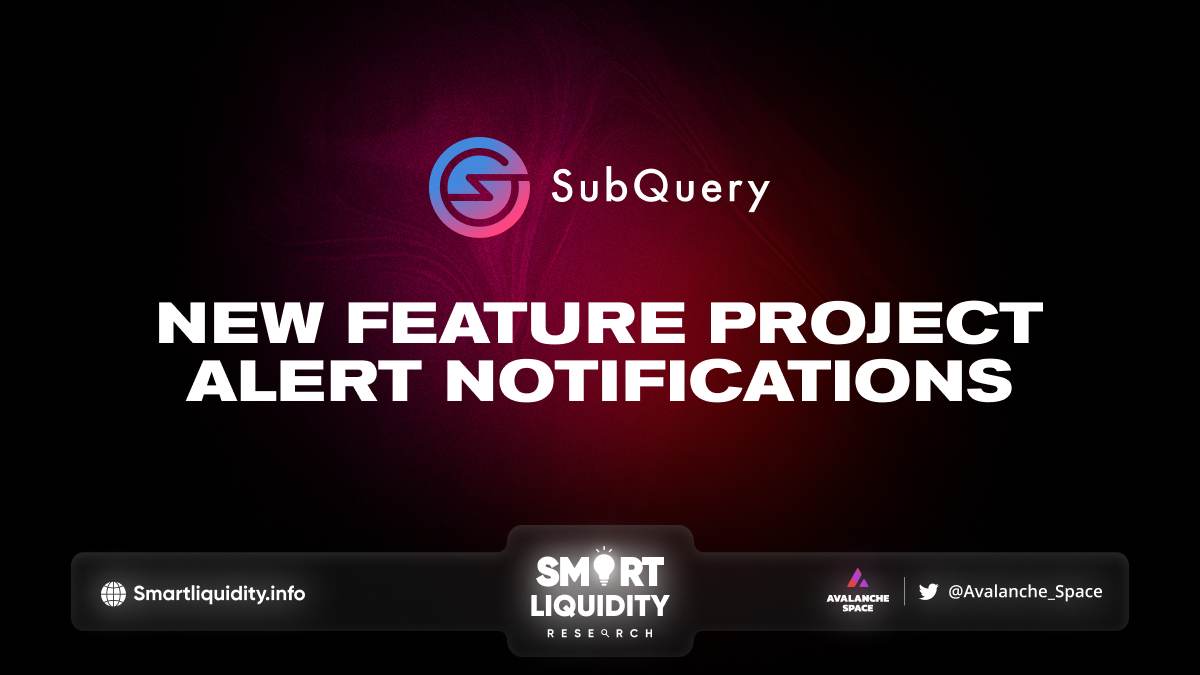 SubQuery Latest Feature Project Alert Notifications, providing real-time project health monitoring assistance to clients so they may fix problems and avoid negative effects on their users.
With Project Alert Notifications, you can receive alerts directly to your preferred communication platform, such as Slack or Discord. Setting up a webhook endpoint on their Managed Service's Alerting page is simple. When setup, project health notifications will quickly identify problems and prompt action.
You can find comprehensive documentation on how to set up Project Alert Notifications on both Slack and Discord in our documentation.  For example, you can easily receive notifications in Slack by following this Slack guide, or on Discord by following this Discord guide.
Engineered for multi-chain applications, SubQuery's tools allow developers to organize, store, and query on-chain data for their protocols and applications. SubQuery eliminates the need for custom data processing servers, helping developers focus on product development and user experience.
About SubQuery
SubQuery is a blockchain developer toolkit facilitating the construction of Web3 applications of the future. A SubQuery project is a complete API to organise and query data from Layer-1 chains. Currently servicing Polkadot, NEAR, Avalanche, Algorand, Cosmos and Flare projects, this data-as-a-service allows developers to focus on their core use case and front-end without wasting time building a custom backend for data processing activities.  In the future, the SubQuery Network intends to replicate this scalable and reliable solution in a completely decentralised manner.