Kyber Network Partners With CVL Network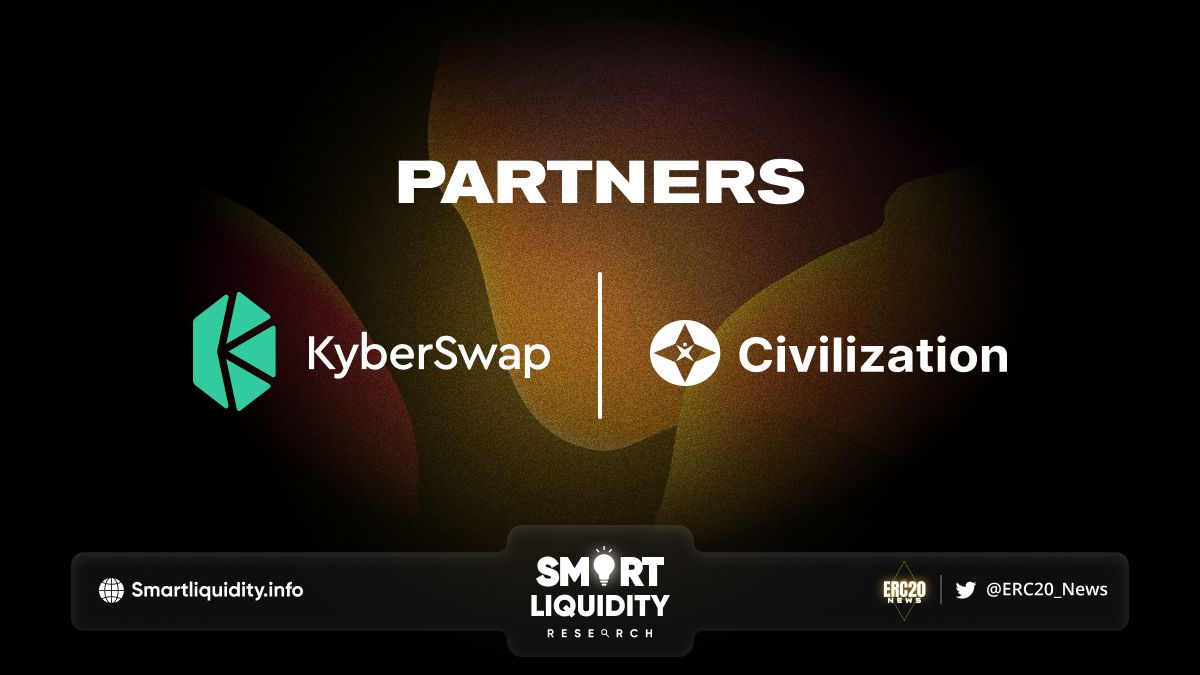 Civilization is pleased to announce the start of their collaboration with KyberSwap.
KyberSwap has a set of capital-efficient protocols designed to maximize incentives for liquidity suppliers. The KyberSwap Classic protocol is DeFi's first market maker protocol that dynamically adjusts LP rewards based on market conditions, whereas the KyberSwap Elastic protocol is a tick AMM with concentrated liquidity, customizable reward levels, a reinvestment curve, and other advanced features designed to give LPs the flexibility and tools to take their earning strategy to the next level without compromising security.
KyberSwap is currently deployed on 14 chains including Ethereum, Ethereum Proof-of-Work, Polygon, BNB, Avalanche, Fantom, Cronos, Arbitrum, BitTorrent, Velas, Aurora, Oasis, Optimism and Solana. KyberSwap combines liquidity with over 80 DEX to give users the best bets for their swops.
What's in store for their partnership?
KyberSwap integration with CVL Wallet is complete. This will ensure best swap rates for CVL users
Cross-marketing to promote the integration
CVL Wallet is the only multi-wallet you need. This partnership will make CVL Wallet even stronger.
About Civilization
Civilization is on a mission to revolutionize the stablecoin market by introducing a new non-pegged reserve currency called $CVL. This innovative new asset is designed to solve the problems of centralization and censorship that plague traditional stablecoin assets on the Web3 platform.
One of the key features of $CVL is that it is supported by a diverse basket of assets, which helps to ensure its stability and value over time. This is in contrast to traditional stablecoins, which are often tied to a single national currency like the US dollar and subject to the whims of central banks and governments.
SOURCE:
https://medium.com/@cvl_network/we-are-happy-to-announce-the-beginning-of-our-cooperation-with-kyberswap-dfe655b7dc96