XPLUS Partnership with Puffverse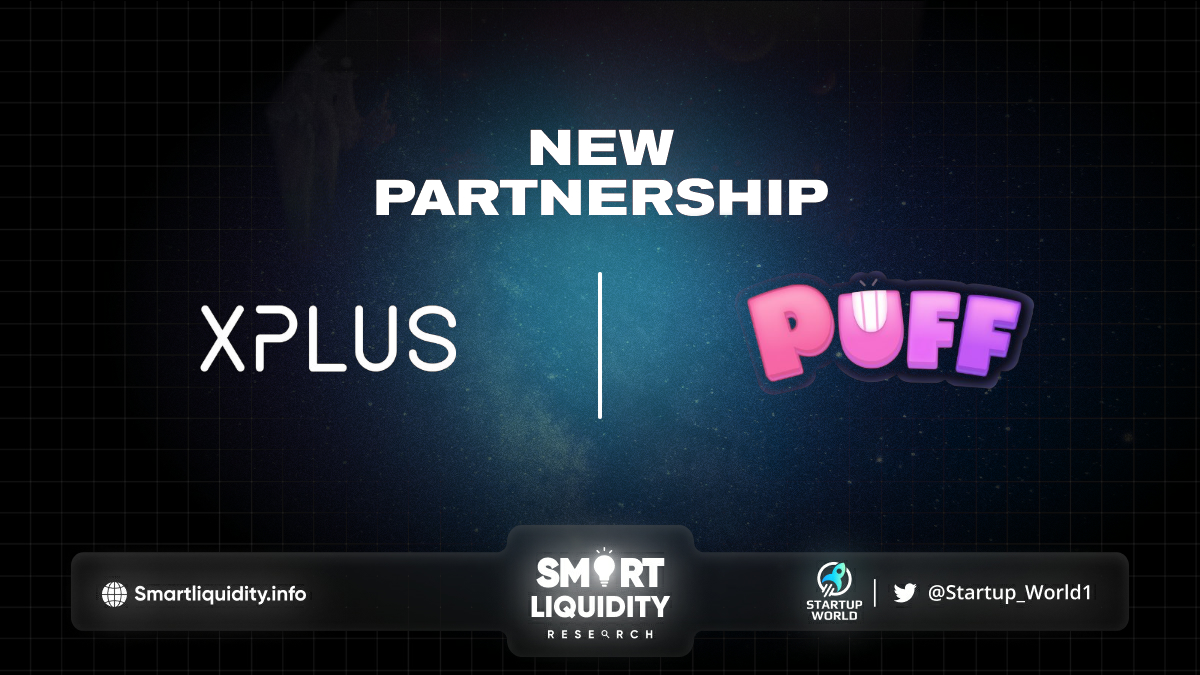 XPLUS announces new partnership with Puffverse, a dreamland full of Puffs on Web 3, providing comprehensive products in the ecosystem.
Project Overview
Puffverse is a Disney-like dreamland of the 3D metaverse, powered by ecological partners, Web 3.0 software, and an underlying hardware infrastructure that aims to create a metaverse to connect virtuality in Web 3 and reality.
Princess, Monsters and a Fascinating Story
Puff takes place within a fascinating story in a magical, peaceful, and enchanting land of monsters that was prosperous for years and ruled by the Demon King.
However, after the disappearance of the Demon King, the prosperous and peaceful kingdom fell into the clutches of the Evil Group of Moru with the help of the last Archmage of the Monster Kingdom: Mr. B.
The Moru Evil Group attacked the kingdom Princess, and The Egg on the Shelf fell to save her, causing the Little Dinosaur (Patty) in the Egg to escape from the castle, saving the Princess and winning the kingdom crown.
The story unfolds after the crown shatters into countless magical shards suspended in various places upon exiting the castle. The magical shards are won through progressive challenges as the Princess and Patty escape from the invader: Mr. B.
Puff traps users in suspense and a fun and colorful dream world like Disney World with its many mysteries to uncover.
A Puffverse for everything and everyone!
The Puff USPs
Puff has a number of features that provide a unique proposition within the blockchain metaverse scene. Among its most outstanding USPs we have:
Web 3.0 ecosystem: The vision of the project is to allow anyone to play and have fun in the Puffverse regardless of their device or web application, seeking to build a fully versatile Web 3.0 ecosystem powered by technology partners and the Web 3.0 hardware ecosystem.
3D Metaverse: Puff is a dreamland of fun and joy for customizable avatars, allowing users to connect with friends in reality and meet new friends in the metaverse. The metaverse is designed to allow users to manipulate different characters and provide them with a fun and differentiated experience in a variety of styles.
Limited NFT Assets: Puff is a multi-end interactive universe with characters as NFT assets, and users can use the characters to experience different content in different scenarios. The UGC-accessible NFT assets are designed by experienced industry professional artists who have contributed art to over 500 video games for companies such as Blizzard, Riot Games, Electronic Arts, etc.
Open-World: A powerful editor (Puff editor tool) with which any user can collaborate in creating content without needing programming experience. Create games, characters, stages, accessories, and maps in the open world of PuffLand with single clicks and instant publication.
The Puff Experience
Users can use their characters as NFT assets to experience different content in different scenarios. They can collect multiple characters with unique and diverse skins, various characteristics, skills, bonuses, and more.
Puff is building a multi-end interactive universe to immerse users in a pleasant, engaging, and endless experience while acquiring great rewards virtually in Web 3.0 and reality in Web 2.0.
Puff is a universe of Puff NFTs with diverse and fantastic utilities within the ecosystem, including but not limited to:
Puff Ticket
Puff Genesis
Puff Character
Puff Passcard
Puff limited edition NFTs
Benefits
Users of Puff NFTs have a number of unique benefits built on blockchain technology. They have true digital ownership of their assets, and the assets can be easily traced and traded in decentralized primary and secondary markets.
Puff is intended to be interoperable across its Puffverse, meaning that assets, avatars, and any other elements can be used in various Puffverse applications.
In addition to the aforementioned benefits, in the universe of Puff NFTs, NFT holders can participate in key decisions of the project by implementing decentralized governance through the PuffDAO (Puff Genesis), as well as obtain some privileges for limited editions from NFTs in the future (Puff Genesis, Puff Ticket).
Roadmap
The Puff team has laid out a well-defined roadmap with clear milestones.
For more information about our roadmap, you can refer to the Puff milestones below:
Q2 & Q3 of 2022: Start-Up
Character Settings
UI, UE, and icon design
Development
Fundraising
Social Media Building
Q4 of 2022: PuffGo Alpha Version, PuffTown, & FIFA Beta Version Release
PuffGo Alpha Version
PuffTown V1
PuffGo Football Beta Version
Q1 of 2023: Official PuffGo Release
Official PuffGo Launch
PuffTown App
World Chat System
Team Recruitment System
Guidance System
NFT Asset Customize
Marketplace
Q2 of 2023: PuffTown & PuffGo Leveling Up
In-game Tokenomic Circulation
Character Selection
Friend System
Email System
Ranking System
Competitive Mode
Hardware & PuffTown
Q3 of 2023: PuffLand
PuffLand UGC
Creator Program
Q4 of 2023: PuffWorld Optimization
PuffWorld — 3D verse
Decentralized ID
SocialFi
Optimized Metaverse
Optimized UGC
The Puff Producers
The producers behind Puff have extensive experience and background in development and operations:
– Music Producer — T's music: The music supplier of Mario Odyssey
– 3D Technology — Unity 3D Original: Algorithm-based tunnel rendering solution makes metaverse visual updates instant.
– Art Work — Concept Art House: Professional artists and industry veterans who have contributed art to over 500 shipped video games from companies including Blizzard, DeNA, Electronic Arts, Epic Games, Kabam, Riot Games, Supercell, and Wizards of the Coast.
About Puffverse
Puffverse is a Disney-like dreamland of the 3D metaverse that aims to connect virtuality in Web 3 and reality in Web 2. They offer products such as PuffTown, PuffGo, PuffLand, and PuffWorld. Puffverse also provides a decentralized economic ecosystem with web3 technology and concepts that built multiple usage scenarios in the virtual world.
About XPLUS
XPLUS is the first of its kind Social Finance (SocialFi) technology that aims to reward users by simply integrating and using their social media on its platform.
SOURCE
https://twitter.com/xplusio/status/1633762396635561984