Janus Network Validator Program Rules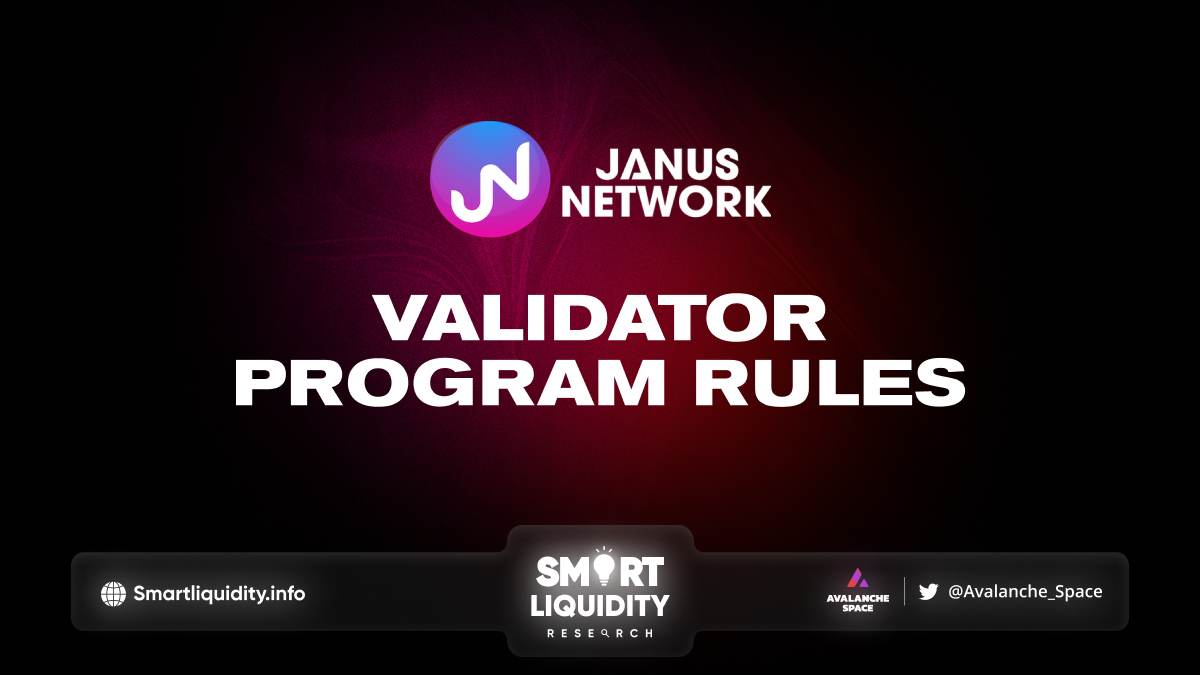 Janus Network Validator Program Rules, that rewards validators for their role in securing and validating the network.
Janus Network Validator Program Rules validators are crucial to the system's security since they verify and record transactions on the distributed ledger (blockchain). Validators also participate in governance decisions by voting on proposals that impact the network. To become a validator on the Janus Network, users need to meet specific requirements.
Minimum JNS Stake
To become a validator, users must stake a minimum of 15,000 JNS tokens. Staking is a process where users lock up their JNS tokens as collateral, which helps to secure the network. The more JNS tokens a user stakes, the higher their chances of becoming a validator.
Lock Time
To ensure the stability and security of the network, validators are required to lock their stake for a minimum of 2 months. During this time, validators cannot withdraw their stake or transfer their JNS tokens.
Fee Pool Distribution
The Janus Network fee pool collects a percentage of transaction fees. 
Validators share 40% of the fee pool according on their JNS holdings.
20% of the fee pool goes to ecosystem growth, including new Janus Network features and apps.
Validators' JNS stakes determine their 40% fee pool share.
Validators get compensation for the contributions they provide to the ecology of the Janus Network. By staking their JNS tokens, locking them up for a minimum of 2 months, and participating in the validator program, users can earn rewards and help secure the network.
About Janus Network
Janus Network is a private blockchain for gaming and defi applications that leverages Avalanche Network's existing infrastructure. With the increasing number of subnets, it becomes a necessity for Subnet projects to communicate with each other. Janus Network is a solution that combines NFTs in subnets into a single subnet, enabling the buy, sell, management and NFT dex(NYX Protocol).
SOURCE: https://janusnetwork.medium.com/janus-network-validator-rules-stake-lock-and-earn-55ad6ecb2364