Athos Debt Terminator is Now Live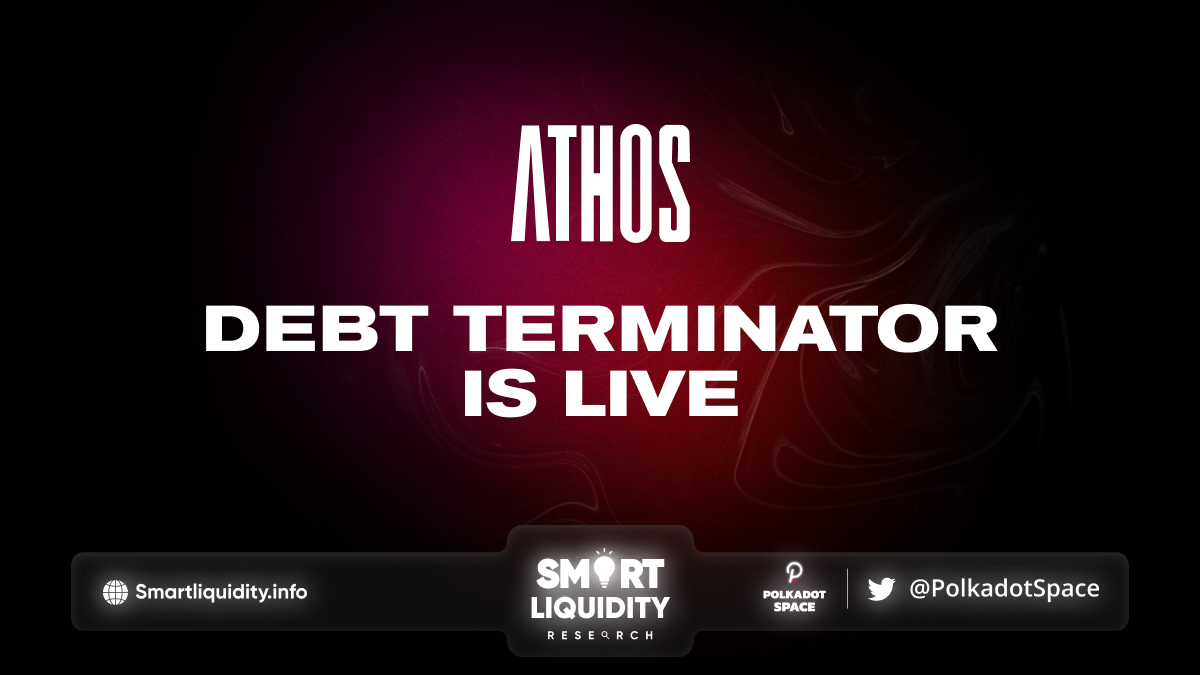 Athos

Debt Terminator is Now Live!
Athos Debt Terminator is now live at debt-terminator.athos.finance! While the liquidation contract has always been permissionless from the start. This requires users to directly interact with the contract so only users who have the experience of doing so are benefited from it.
With Athos Debt Terminator, this is no longer the case! Users can now interact with the liquidation contract through this new dApp, meaning that those who do not have the experience of interacting with contracts can also participate in liquidations now. By using Athos Debt Terminator, you are playing your part in safeguarding the protocol especially during times of market volatility.
How Does It Work?
Whenever the P-ratio of an account falls below 200% and remains below the Target P-ratio after the liquidation delay (currently set at 72 hours), the account is marked for liquidation and is shown on Athos Debt Terminator. Users can choose to liquidate the account, and burn $athUSD to (partially or fully) repay the debt of the marked account. The liquidated account will incur a 15% penalty, with 10% going to the liquidator and 5% to the marker once liquidation takes place.
For partial liquidations, staked $ATH are liquidated before locked $ATH. In the case of locked $ATH, those that are scheduled to unlock sooner will be liquidated first. Once the account is liquidated, staked $ATH & locked $ATH are transferred to the liquidator's account along with the original unlock schedule.
Step By Step Guide
Step 1: Connect your wallet to Athos Debt Terminator. Check to ensure your wallet is on Moonbeam & has enough $athUSD & $GLMR to cover the liquidations and gas fees.
Step 2: Choose an account you would like to liquidate from the list available to you, then click "BUYOUT".
Step 3: Confirm how much of the account do you want to liquidate. You can manually input an $athUSD amount or choose a percentage of the account, then click "EXECUTE".
Step 4: Sign the transaction in your wallet.
Once the transaction is completed, the liquidated amount will be added to your staked $ATH or locked $ATH balance which you can see in Athos Buildr.
About Athos Finance
Athos Finance the first decentralized delta-one asset protocol on Moonbeam. It provides users with on-chain price exposure through synthetic assets with full transparency and no slippage.