Agility Surges to $467M Following Ethereum Shapella Upgrade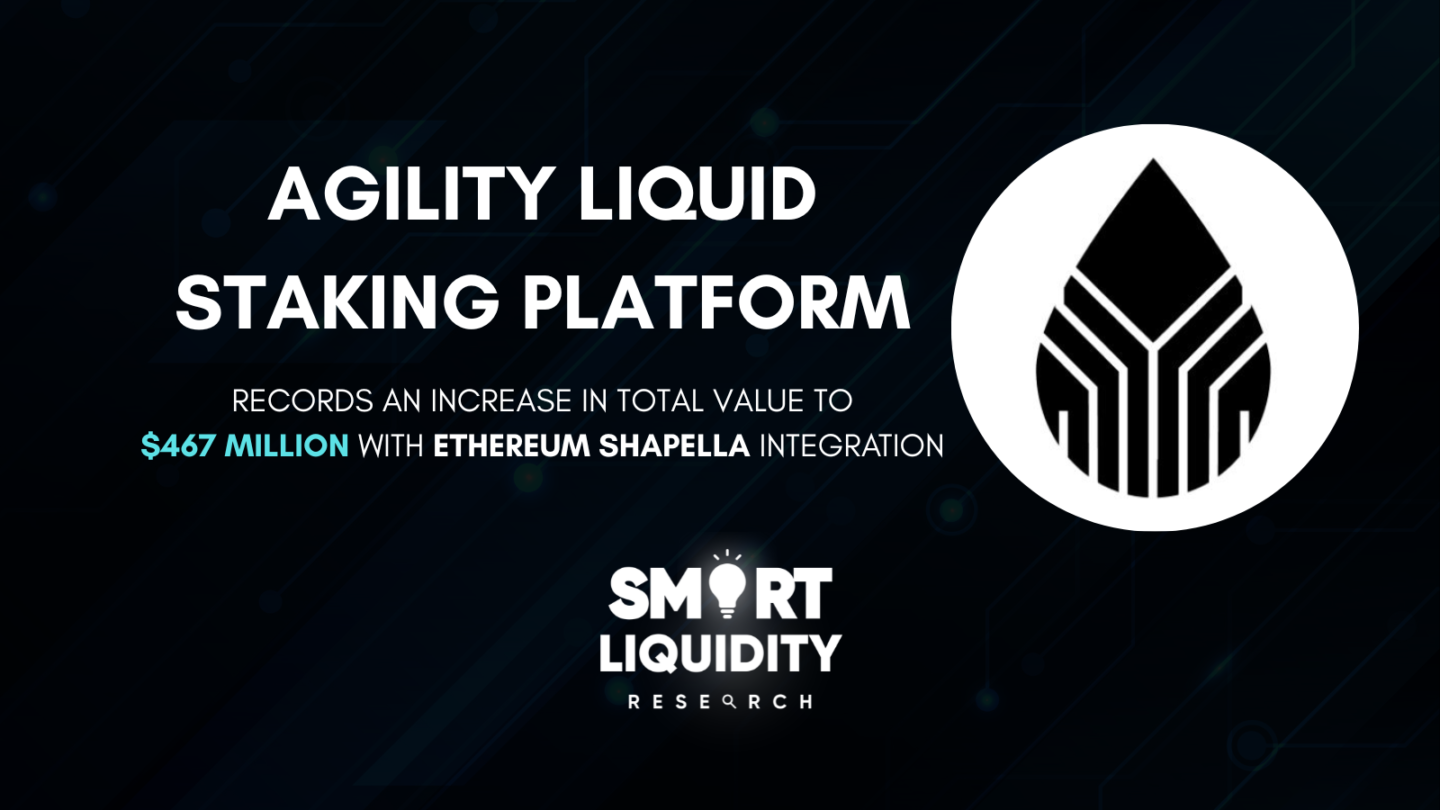 Agility, a decentralized finance platform that offers liquid staking solutions, has seen the total value of its platform, surges to $467M after it added support for Ethereum's new Shapella upgrade.
Agility Surges to $467M Following Ethereum Shapella Upgrade
Agility's liquid staking platform allows users to earn staking rewards on their tokens while still maintaining liquidity, unlike traditional staking which often requires tokens to be locked up for a set period of time.
The addition of Ethereum's Shapella upgrade has been a major catalyst for Agility's growth, as it has increased the number of users staking their Ethereum on the platform. Shapella is designed to reduce the cost of transactions on the Ethereum network, making it more accessible to users and enabling faster and cheaper transactions.
The surge in value on Agility's platform is a clear indication of the growing popularity of liquid staking solutions in the DeFi space. As more users look for ways to earn staking rewards without sacrificing liquidity, platforms like Agility are likely to see continued growth and adoption.
In addition to Ethereum, Agility also supports liquid staking for other major cryptocurrencies, including Bitcoin and Polkadot. The platform has also been working on integrating with other DeFi protocols, such as lending and borrowing platforms, to provide users with even more ways to earn rewards on their tokens.
Overall, the rapid growth of Agility's platform is a positive sign for the DeFi industry as a whole, as it indicates that there is a strong demand for innovative solutions that provide users with greater flexibility and accessibility. As more users enter the DeFi space, platforms like Agility are likely to play an increasingly important role in shaping the future of finance.