XBorg and Mantle Network Integration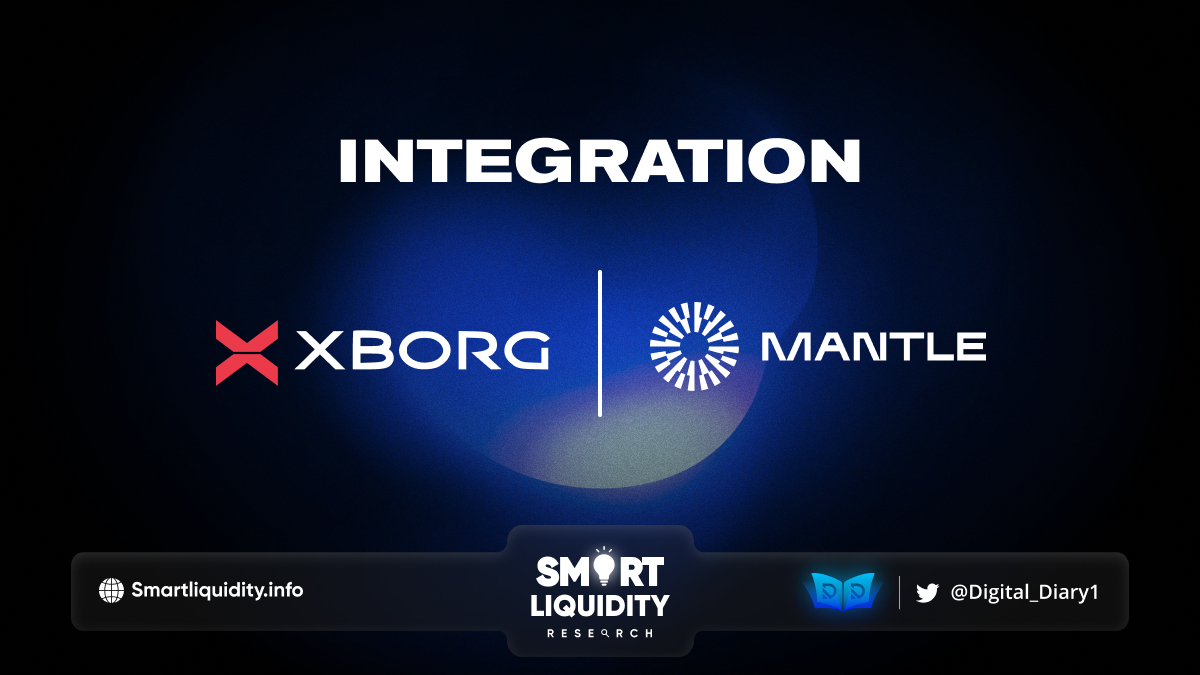 XBorg a leading gaming protocol, has just announced an exciting new integration with Mantle Network within their protocol, to drive the adoption of blockchain technologies within the gaming and esports industry.
This integration is set to leverage synergies across two key areas of focus to make a significant impact in the Web3 and gaming industries.
The first area of focus is to integrate Mantle Network within the XBorg protocol, to create decentralized applications with exceptional user experience. By working together, the two organizations aim to create a seamless experience for those engaging with blockchain technology, removing barriers to entry and making it easier for users to enjoy the full benefits of this exciting new space.
The second area of focus is to accelerate the growth of the next generation of games and GameFi projects through a collaboration between XBorg Ventures and Mantle Network. With the support of its leading Web3 gaming community, XBorg aims to foster innovative Web3 games building on Mantle Network, and thereby further solidify its position as a leading provider of Web3 infrastructure.
As a community-centric organization, XBorg was particularly drawn to Mantle's ethos. The Mantle Network is the first Ethereum layer-2 chain initiated by a DAO, namely BitDAO. The Mantle ecosystem includes established initiatives such as Game7, and its well-established position in the gaming space offers significant synergies for XBorg as it works to revolutionize the gaming industry.
Overall, this integration between XBorg and Mantle Network promises to be game-changing. By working together to integrate their technologies, accelerate the growth of their ecosystems, and build the next generation of games. XBorg and Mantle are poised to create a more seamless and user-friendly Web3 ecosystem. That will unlock new possibilities for players and Web3 enthusiasts alike. As this exciting integration unfolds, the industry will be watching closely to see what XBorg and Mantle are able to accomplish together.
About XBorg
XBorg is a leading Web3 esports organisation, focused on empowering players. And fans through the integration of blockchain technology within the gaming industry. Enabling players to build their gaming identity on-chain and allowing fans to play a vital role in esports organisations. XBorg boasts top teams in the most competitive Web3 esports titles. And is a major tournament organiser in the Web3 gaming industry.
ABOUT MANTLE
Mantle is a high-performance Ethereum Virtual Machine (EVM) modular L2 network built by BitDAO and governed by the $BIT community. Mantle's modular rollup architecture separates transaction execution, data availability, and transaction finality. As the first L2 network partner for restaking protocol EigenLayer. Mantle directly inherits security from Ethereum while offering high performance at low fees.
As the world's first DAO-led L2 network, Mantle is pioneering a vision for a more collaborative decentralized economy. To showcase the potential of tokenized governance. To support the next-generation of innovators, builders, and developers. Mantle is growing its ecosystem via its EcoFund, which helps to manage a catalyzed capital pool of $200M. Mantle also offers a Grants Program that provides milestone-based funding to promising projects. That help expand, secure, and decentralize the Mantle Network.
SOURCE: MEDIUM