FruttiDino and Kingdom Story: Heroes War Partnership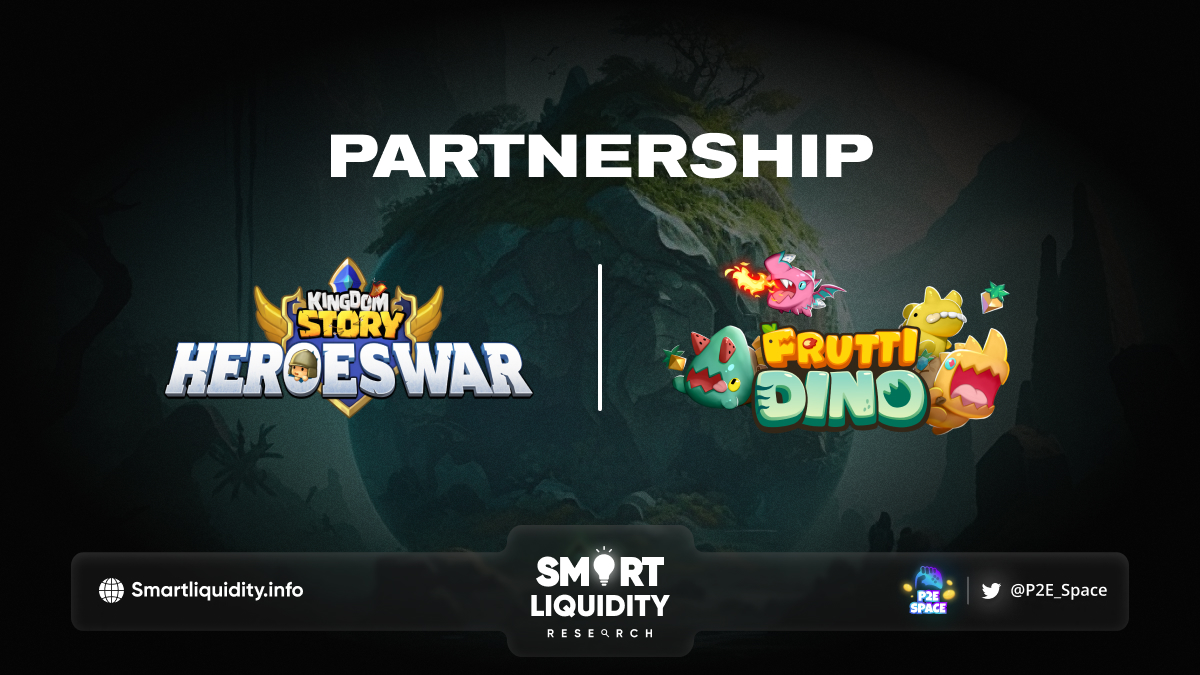 FruttiDino is thrilled to announce the strategic partnership with Kingdom Story: Heroes War, a Web3 Collecting RPGbased on "Kingdom Story" box office hit prove by the global 5million users.
Kingdom Story: Heroes War, a revolutionary free-to-play Strategic Development NFT game that's set to change the way we play and earn in the blockchain gaming industry. With a rich and engaging storyline and a complex gameplay system, Kingdom Story seeks to redefine the Play-to-Earn (P2E) model and usher in a new era of P2E+.
This partnership represents a significant step forward for both games, as they seek to redefine the play-to-earn (P2E) gaming experience and bring it to a new level of innovation. Together, they aim to create a value-driven gaming experience that empowers players and rewards them for their time and effort. They look forward to sharing more updates and details about this partnership in the coming weeks and months.
About Kingdom Story: Heroes War
Kingdom Story: Heroes War is a free-to-play NFT game that is revolutionizing the P2E space. With a complex system and compelling storyline, it's poised to usher in a new era of P2E+.
About FruttiDino
Frutti Dino is a unique creature made by adding a fruit ampoule to a dinosaur. Except for the Genesis Dino, all Dinos are created through breeding, and they are also grown, upgraded, and destroyed through users.
In Frutti Dino, there is a Land where you can raise and train your Dino. You can acquire various resources from this Dino Land, and you can use the Crafting System to create new parts to upgrade your Dino. With Land, anyone can create their own worlds and games, and earn profits.
Monoverse, a game development studio that has secured a specialized game development organization. And blockchain technology, releases a new blockchain game Frutti Dino.
SOURCE: MEDIUM