Xandar IDO Partnership with BrandPad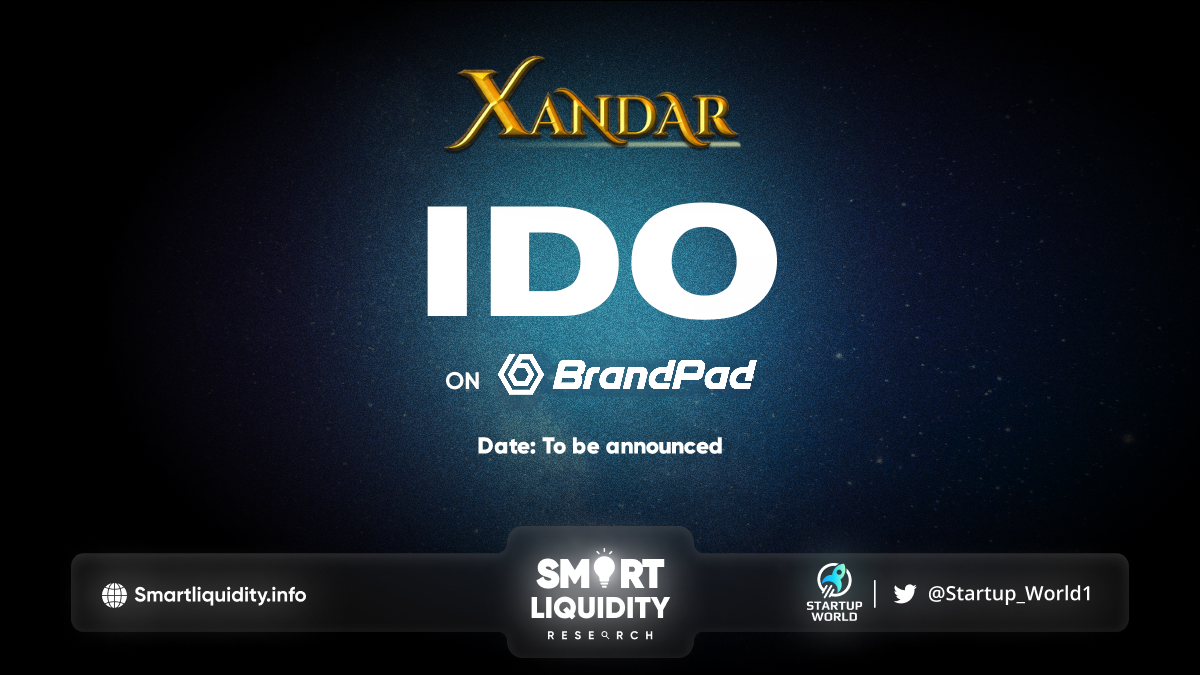 Xandar is super excited to announce its IDO partnership with BrandPad, the most secure multi-chain IDO platform.
Overview
During this collaboration, BrandPad will provide all the support needed for the successful launch of Xandar. As BrandPad, they will be with Xandar throughout every step of the way, and they will provide assistance in all areas of marketing, financing, and technology. With the project, they can move towards common goals and create value together for the crypto community.
IDO Details
Total Supply: 1,000,000,000
Listing Price: $0.018
Public Price: $0.018
Public Date: TBA
Launch Date: TBA
Initial Market Cap: $481,500
Initial Supply: $26,750.000
Vesting: 25% at TGE, thereafter %15 linear for 5 months
Blockchain: BSC
Token Symbol: XAN
About Xandar
Xandar is a Web3-powered adventure and arena-based MMORPG that incorporates the latest advancements in AI Technology. Xandar offers a unique gameplay experience where players can explore each vast metaverse of the Xandar multiverse, collect rare artifacts as NFT's, and battle other players in thrilling arena battles.
A significant aspect of Xandar is its Inter-Metaverse Operability, which allows users to interact with one another and own their in-game assets as NFTs. This feature encourages Social and Financial Freedom, allowing players to earn rewards and transfer their assets across different platforms.
About BrandPad
BrandPad is the most-secure multi-chain IDO platform in the community allowing projects to procure funds by launching rug-free assets. This platform will help in fulfilling dreams of new creators by making their tokens a success along with ultimate security to the investors which is their foremost priority.
Rug-proof Launchpad — Through their system, the smart contracts automatically add and lock the liquidity once the presale gets finished, thus making the projects rug-free and boosting investor confidence.
Locked Liquidity — IDO projects will be required to lock a percentage (min 60%) of their liquidity with our locking mechanism or with a trusted third party.
Guaranteed Allocation — Based on number of tokens held by the holders; they will be allocated pool weightage accordingly allowing them to have a large allocation in quality projects.
SOURCE:
https://medium.com/@xandargames/xandar-announces-first-ido-partnership-with-brandpad-for-successful-ido-launch-65131c49c705