TrustBit New Partnership with Algoblocks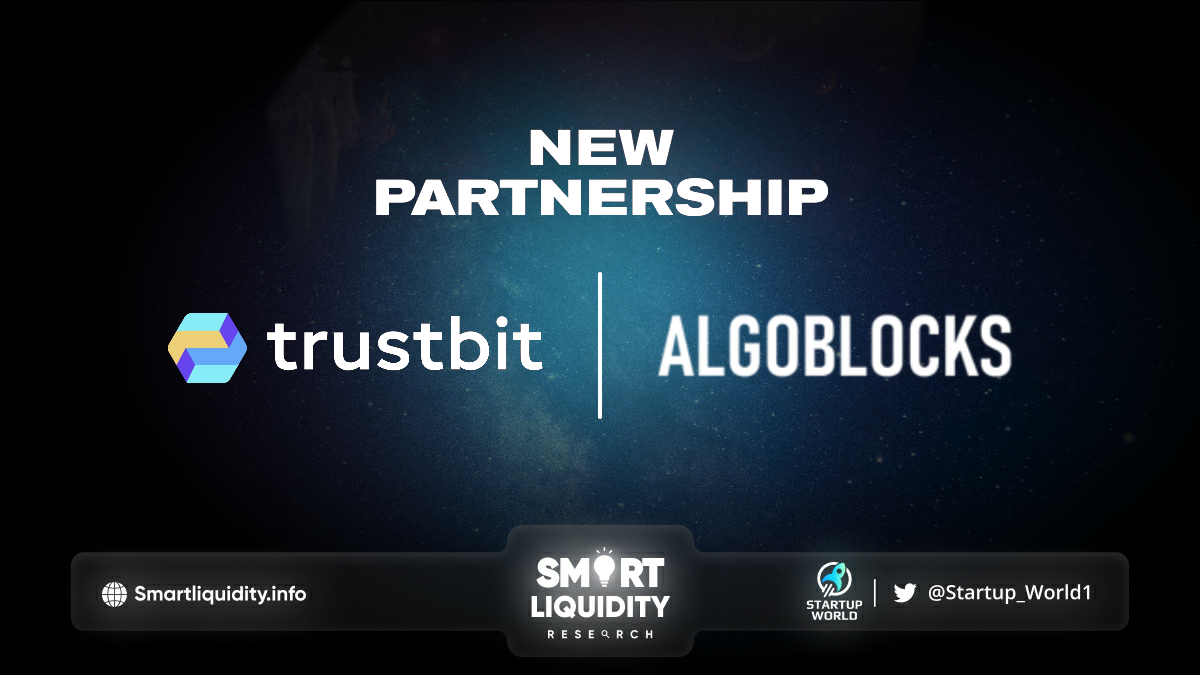 TrustBit is happy to announce strategic partnership with Algoblocks, a prominent player in the decentralized finance (DeFi) industry.
Project Overview
Led by a team of experts with years of experience in finance, capital markets technology, and crypto, Algoblocks has quickly established itself as a trusted resource for investors looking to gain exposure to the rapidly growing DeFi market.
One of the key strengths of Algoblocks is its ability to provide users with a wide range of resources and tools that enable them to make informed decisions about their investments. These resources include detailed market analysis, comprehensive research reports, and real-time market data that allow investors to stay up-to-date with the latest trends and developments in the DeFi space.
Another key advantage of Algoblocks is its strong network of partners and investors. The company has formed partnerships with some of the most reputable players in the cryptocurrency market, which has helped it to establish a strong presence and build trust with its users.
Partnership Details
As part of the partnership, TrustBit Exchange will work closely with Algoblocks to integrate its trading platform with the Algoblocks ecosystem. This integration will allow TrustBit Exchange users to access Algoblocks' suite of resources and tools directly from the TrustBit Exchange platform, making it easier than ever for users to stay informed and make smart investment decisions.
In addition to providing access to Algoblocks' resources, the partnership will also enable TrustBit Exchange to tap into Algoblocks' extensive network of partners and investors. This will help TrustBit Exchange to expand its reach and build new relationships with other players in the DeFi market, which will be critical to its long-term success.
Overall, the partnership between TrustBit Exchange and Algoblocks represents an exciting opportunity for both companies to leverage each other's strengths and build a stronger presence in the rapidly growing DeFi market. By working together, the two companies will be able to provide users with a more comprehensive suite of resources and tools, which will help to drive the continued growth and adoption of decentralized finance.
About Algoblocks
Algoblocks is a platform that aims to provide users with the tools and resources they need to navigate the complex world of DeFi and make informed investment decisions.
About TrustBit Exchange
TrustBit Exchange is a decentralized self-custodial exchange, Trade, Earn, Farm All in one Dex. Trade crypto with zero price impact, up to 50x leverage and also aggregated liquidity. TrustBit exchange takes care of all the hassles so that you can experience optimized DEX trading on their platform.
SOURCE:
https://medium.com/@TrustBIT_EX/trustbit-exchange-collaboration-algoblocks-your-defi-journey-12e16d76bbb2