Glacier Network and Vinci Protocol Partnership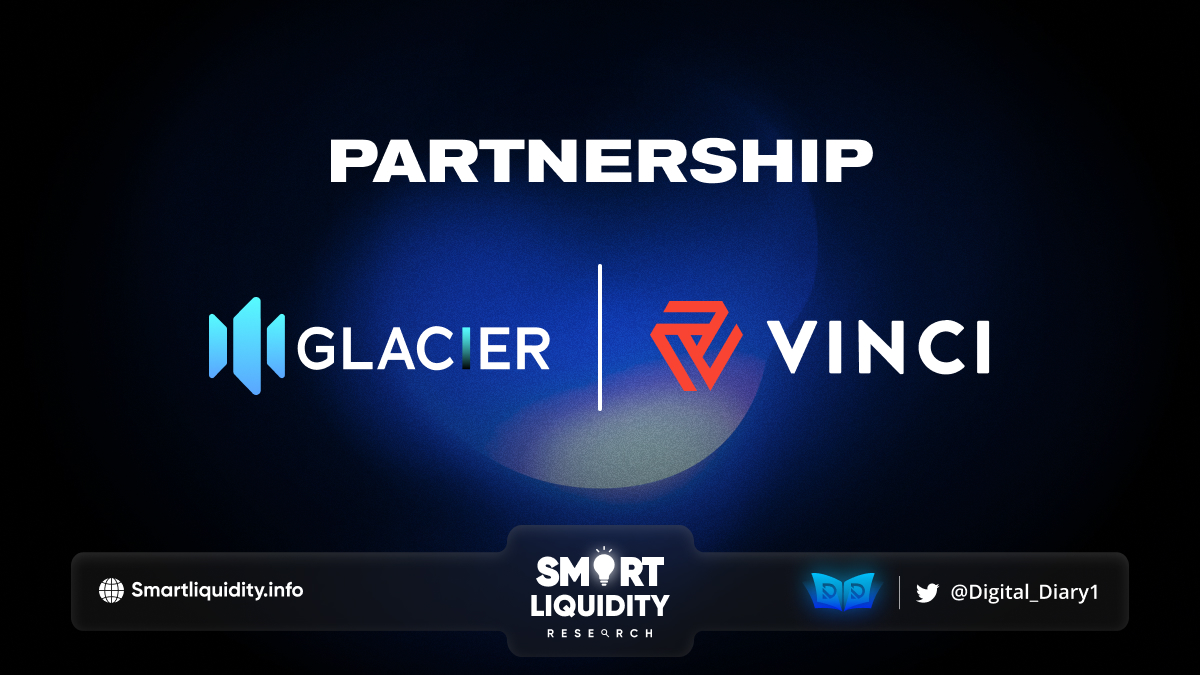 Glacier Network is excited to announce that Vinci Protocol will be joining Glacier Network and its wider ecosystem. They believe that with their collective project-building experience and communities, they will be able to contribute more value to Web3 data than alone.
As part of this special joint venture, the Glacier Network development team will, using the current technical structure, prioritize building more diverse data sources, which later will be utilized to empower Dynamic NFT and Dataset NFT Financialization. They believe this will open for them new ways to explore decentralized database use cases and how to tailor their solutions to the specific needs of developers who are hardcore about programmable data composability solutions.
Glacier Network has begun working on supporting this technical integration. However, they want to point out that this technical merge is currently under audit, and they will, from now, regularly update their communities with the latest information.
They always believe that the most beautiful and challenging part about building Glacier Network is their audacious attempt to break the incumbent system and introduce a new paradigm. With this partnership with Vinci Protocol, they are getting stronger, with their existing team continuing and new members beginning soon.
In the near future, Glacier Network will empower decentralized applications (DApp) to build on decentralized databases (DDB). It provides programmable data composability solutions powered by ZK-rollup to seamlessly and effortlessly handle datasets with GlacierDB.
About Glacier Network
Glacier Network is building a modular, dynamic and scalable NoSQL database for large-scale decentralized applications. Glacier is a ZK-rollup network that empowers decentralized apps (DApp) to build on decentralized databases (DDB). It provides programmable data composability solutions to easily and effortlessly handle data with GlacierDB.
About Vinci Protocol
Vinci Protocol is a power suite of NFT data services and developer tools for Web3 builders and applications on Arbitrum.
With Vinci, Web3 developers could get everything they need to integrate NFT solutions in minutes with ultra-low costs, including finance, oracle, governance, and commerce.
SOURCE: MEDIUM