AFKDAO and BattleCity Partnership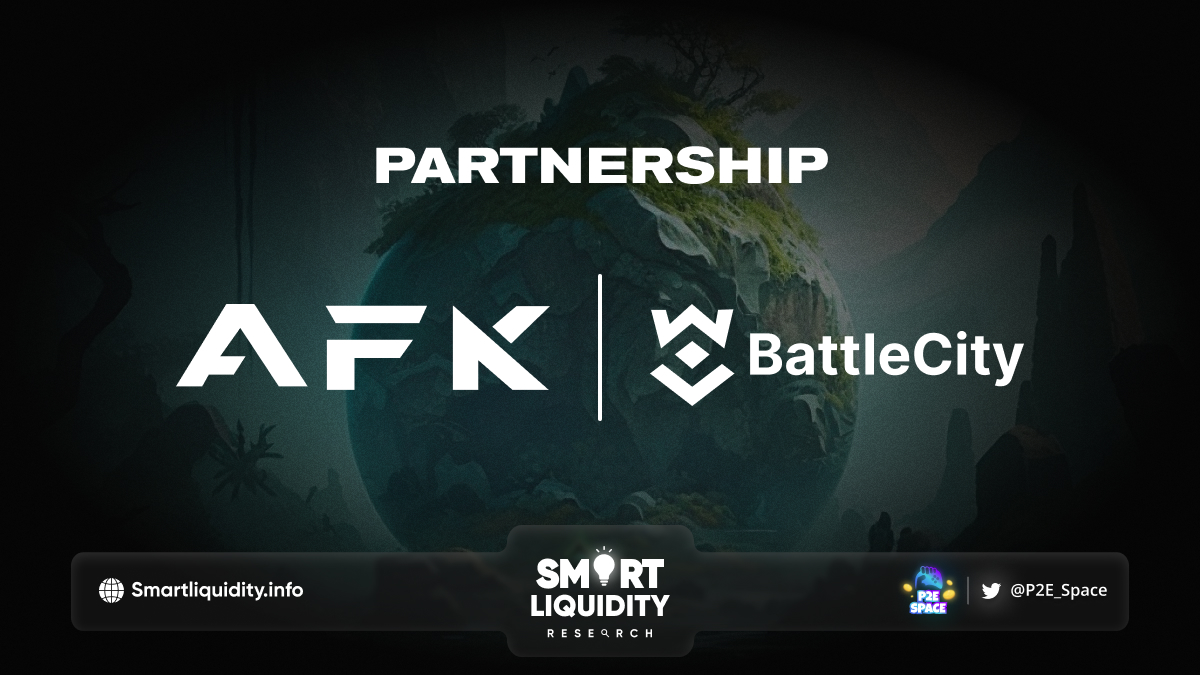 AFKDAO is thrilled to announce its partnership with BattleCity, to enhance Blockchain-Powered metaverse experience.
The AFKDAO and BattleCity partnership represents a significant turning point in the gaming and metaverse experiences development. The cooperation intends to give gamers a better and lucrative gaming experience using blockchain technology and play-to-earn principles. Gamers may anticipate a future in which their gaming experiences can be made into money, while investors receive access to intriguing investment opportunities within the gaming and metaverse industries by utilizing AFKDAO's decentralized protocol and BattleCity's WOL Universe. Together, AFKDAO and BattleCity are reshaping the game industry by fusing creativity, teamwork, and the possibility of significant economic development.
About BattleCity
BattleCity creates the blockchain-supported Metaverse, called World of Legends Universe ("WOL Universe"), where diverse and addictive World of Legends Games (WOL Games) such as MU of Heroes, Legend of Tank, and other GameFi projects are being developed, finished, and planned with strong support from blockchain technology to help users will have fun, monetize their experiences, as their vision.
BattleCity brings blockchain technology to build a sustainable ecosystem (BattleCity's ecosystem) to support game-builders (include game studios or individual game developers) transform their games into GameFi projects, and,provide an NFT Marketplace (BattleCity Marketplace) to support game-players to be able to play and earn via multiple WOL Games, participate and trade NFTs in player-owned economies via network governance and consensus.
About AFKDAO
AFKDAO is a decentralized protocol that boosts the buildup of play-to-earn economies.
It provides potential investors an easy gateway to access investment opportunities in gaming. And metaverse projects through initial game-asset offerings and automated play-to-earn strategies. It brings gaming projects, guilds, and players together from the commencement of a project.
Through the DAO governance, the community will be able to decide the portfolio games, admit guilds, and treasury strategies for the best interest of the DAO, creating the strongest and the largest player syndicate in the play-to-earn space.
SOURCE: MEDIUM