Clarnium and Mystic Treasure Partnership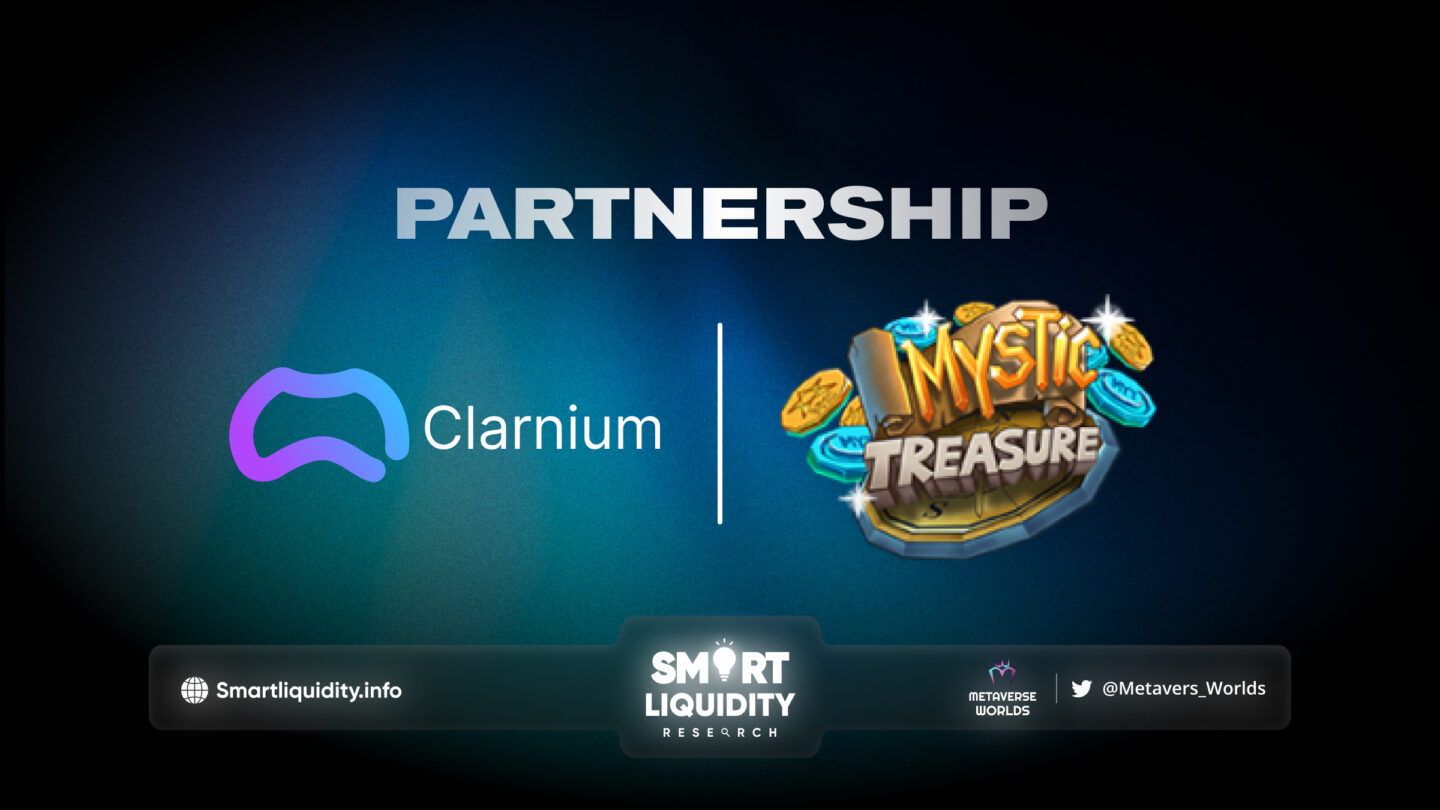 Clarnium, a Web3 gaming ad network & distribution platform, is proud to announce its partnership with Mystic Treasure, a 100% decentralized Play-to-Earn, Learn-and-Earn RPG adventure game enhanced with simulation.
This partnership is a great opportunity for Clarnium aggregator to improve gamers' experience by offering them brand-new Mystic Treasure gameplay with its great puzzles and simulations.
The established partnership will give Mystic Treasure developers more reviews from experienced and demanding Clarnium audience. And, thus, improve the gameplay and functionality of the game.
Moreover, they give an exhaustive all-at-one-place information about the project to their community. And they can easily check all the advantages in a click on their aggregator.
About Mystic Treasure
In the Mystic Treasure world, players are entitled to the ultimate power to fully customize their "virtual life" through these experiences:
solving puzzles and hunting treasure;
building houses and crafting valuable items to survive in-game;
personalizing your character and competing with each other.
About Clarnium 
Clarnium is a Web3 gaming ad network & distribution platform, an ultimate environment for playing, research and game promotion. It creates the right environment and solutions where gamers' needs and interests come first. Clarnium ecosystem is a one-stop solution for low-barrier entry to GameFi and getting up-to-date knowledge and tools to revive your potential through all market opportunities.
SOURCE:
https://clarnium.io/journal/clarnium-x-mystic-treasure-partnership-announcement