PlaceWar and SWAGGA Integration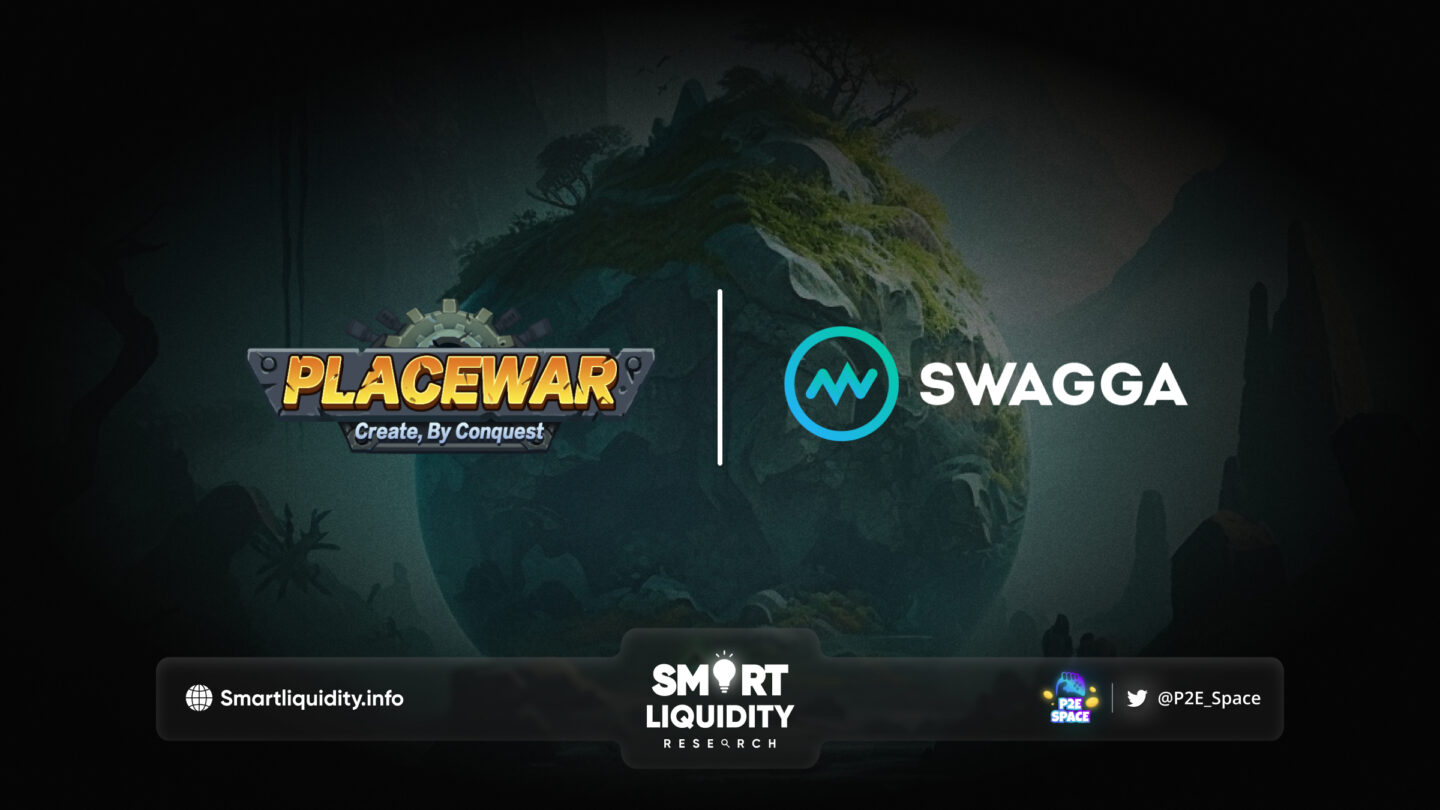 PlaceWar and SWAGGA, have joined forces to create a new and exciting metaverse experience for their users. The integration aims to combine the highly engaging gameplay of PlaceWar with the fashion-tainment-oriented metaverse of SWAGGA to create a more immersive and diverse ecosystem.
The synergy between PlaceWar and SWAGGA promises to bring various benefits to their respective communities and beyond. By leveraging PlaceWar's engaging artillery gameplay and SWAGGA's emphasis on fashion-tainment, users can expect a metaverse experience like no other. Fusing these two platforms opens up exciting avenues for creativity, self-expression, and social interaction, all within a gamified and visually stunning environment.
About SWAGGA
SWAGGA usher in a new era of entertainment through metaverse. A newly fashion-tainment-oriented metaverse is innovated to pick up the stream. SWAGGA is born to transform and pioneer how we socialize, interact, and entertain in the virtual world.
They are an immersive phygital metaverse that blends Fashion, Entertainment, E-Commerce, and Social Networks to incentivize everyone to monetize likes. We thrive to create an entertaining environment for fashion enthusiasts, and further progress towards an interactive and interoperable metaverse.
About PlaceWar
PlaceWar — Gamified Internet Culture Metaverse, the battle to earn (P2E) social Gamefi strategic artillery game ecosystem. Multi-chain with highly engaging artillery gameplay allowing players to create and define the outlook of the in-game world through building, battles, and alliances.
Inspired by Worm and r/place, PlaceWar creates a gamified and open Internet culture metaverse and puts users in control. You are guaranteed a gaming experience that you've never seen before in any other Play-To-Earn games.
The PlaceWar project brings together members who are both prominent and experienced in the game development industry as well as blockchain technology. The PlaceWar team is led by Myrtle Ramos, founder of Block Tides, a leading and award-winning blockchain PR firm based in Singapore under the leg of Asia Token Fund. She is an official influencer of Coinmarketcap and VP of GokuMarket.
SOURCE: MEDIUM