Playdex and CropBytes Partnership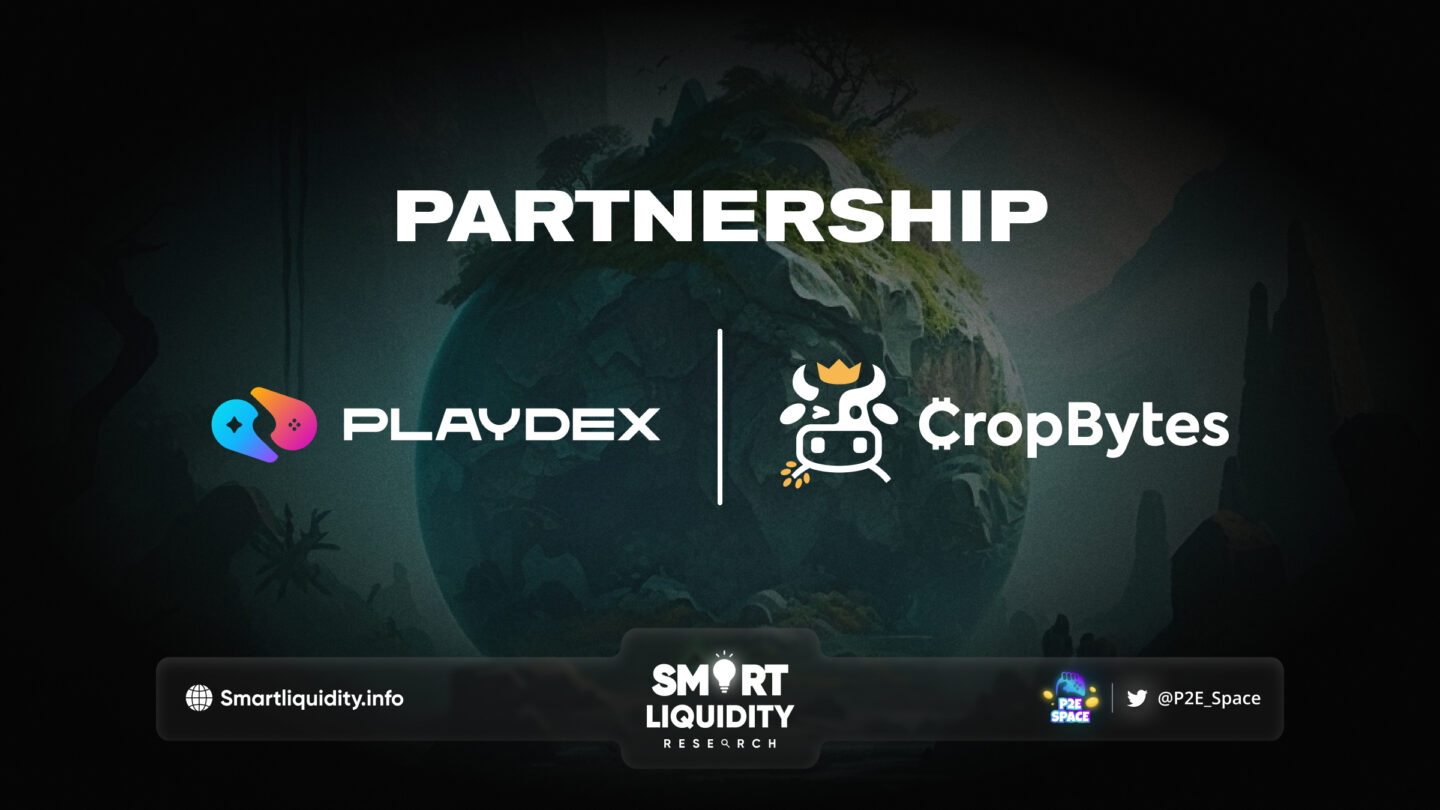 Playdex is excited to announce its newest game partner, CropBytes! a farming simulation and business strategy game based on real-world economics.
Since its launch in 2018, CropBytes has become one of the leading online blockchain games. Players have the opportunity to own virtual farms, grow crops, and raise animals to earn and trade CBX tokens and build their business empire.
Start Playing Immediately
The best part about CropBytes is that you can dive right into the action as soon as you sign up! It's the first-ever free-to-play web3 game with a sustainable play-to-earn model.
Unlike other games where you have to buy NFTs first to get started, CropBytes loans new players assets right from the start. During a one-week trial period, you'll have access to crops and animals as you explore the game and start earning other assets.
Get Paid to Play in CropBytes!
CropBytes takes the concept of asset mining to a whole new level by making it both enjoyable and rewarding. You can actually get paid to play by completing jobs posted by fellow players! These jobs can be found in the Jobs Building on your farm. Simply choose the task you prefer and play the fishing mini-game to complete it. Once you successfully finish the task, your worker avatar will be locked for a specific cool-down period. After this period, you'll receive your well-deserved CBX rewards!
Seamless Trading in the In-Game Asset Marketplace
In CropBytes, you can literally farm for crypto! All the game assets in CropBytes can be traded to CBX tokens in the in-game asset marketplace, which facilitates over 22 million trades per month. This means that the crops you grow, harvest you produce, and animal products you extract in the game can be traded passively so you can grow your crypto portfolio.
The in-game exchange is fully fleshed out, so that players can buy and sell seamlessly.
How to Play CropBytes
Are you ready to embark on your farming adventure in the metaverse? Experience the excitement by visiting https://www.cropbytes.com/ or downloading the app from the Google Play Store or Apple App Store. Then, follow these simple steps to start playing:
Sign up and get free assets. Once you sign up for the game, you'll receive a free trial pack that you can use to learn about the game and economy.
Grow crops and food. Unleash your inner metaverse farmer! Harvest your crops and fruits, grind them to create food for your animals, or sell them directly for crypto.
Feed animals and collect extracts. Take care of your animals by feeding them daily. In return, they will give you extracts like milk, wool, eggs, truffles, and more. These can all be converted to CBX as well!
Trade and earn crypto. Head over to the in-game asset marketplace to make calculated trades using your assets and get returns, just like in the real world.
Own more, earn more. Want to level up your farming business faster? You can get rare NFTs like Superheroes to boost your farm's output. There are also pro assets like Feed Mill to help boost your daily revenue.
CropBytes Leaderboards Coming Soon in Playdex!
They are thrilled to announce that CropBytes is now listed in the Playdex game hub! They've got amazing things in store for the Playdex x CropBytes community, including leaderboards and tournaments that add an exciting competitive element to the game.
CropBytes Co-Founder and Chief Marketing Officer, Sheryl Varghese, also expressed her enthusiasm for the collaboration, "At CropBytes, we understand the significance of giving our users a smooth experience as they explore Web3 gaming. To make this happen, we've teamed up with Playdex, a top web3 games aggregator. By using their innovative services like Leaderboards and dedicated portals for games, we're reaching out to the larger web3 gaming audience."
About Playdex
Playdex is a social gaming platform where players can come together and play web2 to web3 games with easy access. DISCOVER your game, RENT your NFTs, JOIN Leaderboards & Tournaments, plus more! Sign up now and join our growing gaming community with 20,000+ gamers! RENT. PLAY. REPEAT.
SOURCE: MEDIUM