Xandar New Partnership with SKALE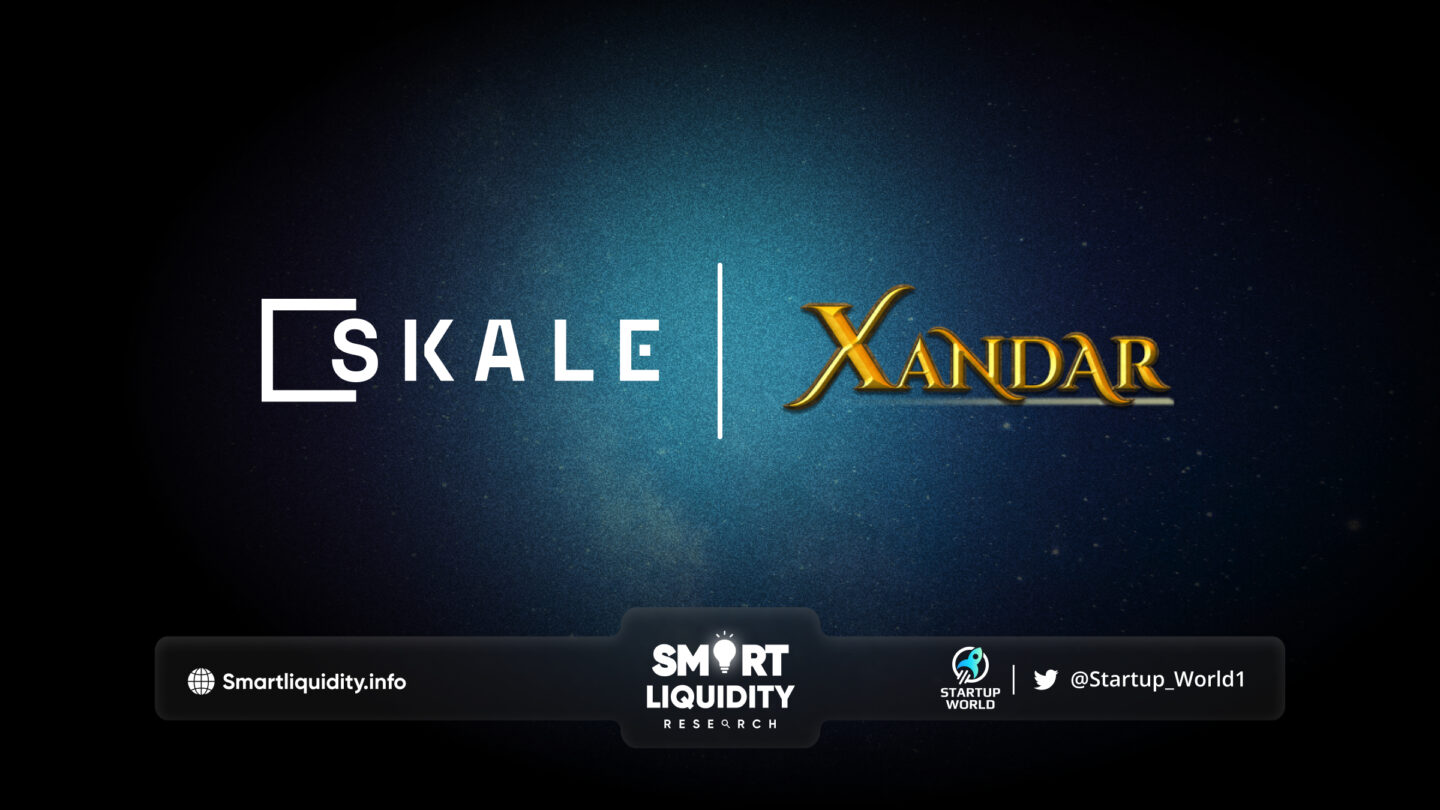 Xandar is happy to announce its new partnership with SKALE, a multichain network made of many chains that share security.
Partnership Overview
Xandar, with its immersive adventure and arena-based MMORPG, is pushing the boundaries of gaming experiences. This collaboration brings together Xandar's cutting-edge technology with SKALE's high-performance blockchain technology, enhancing scalability, security, and overall gaming experience.
This partnership marks a significant milestone in the gaming industry, as we harness the power of SKALE's cutting-edge blockchain technology to enhance scalability, security, and performance. With SKALE's expertise, Xandar will be able to deliver an unparalleled gaming experience, where players can explore vast and interconnected metaverse realms, engage in thrilling battles, and truly own their in-game assets through the power of blockchain.
Through this collaboration, we are revolutionizing the way gamers interact with virtual worlds, offering seamless gameplay, enhanced interactivity, and unprecedented opportunities for social and financial freedom. Together, Xandar and SKALE are shaping the future of gaming, empowering players to immerse themselves in an expansive and dynamic gaming universe.
About SKALE
SKALE is an Ethereum native, modular blockchain network composed of high-throughput, low-latency blockchains that are optimized for Web3 user experience. SKALE chains offer zero gas fees to end-users and have advanced features such as on-chain file storage, interchain messaging, zero-cost minting, ML/AI smart contracts, and enhanced security features.
The SKALE network enables developers to deploy their own EVM blockchain in minutes without sacrificing speed, security, or decentralization.
One of the key reasons for choosing SKALE is its compatibility with Ethereum and its support for the Ethereum Virtual Machine (EVM). This allows Xandar to tap into the existing Ethereum ecosystem and its vast user base, creating opportunities for seamless integration with other Ethereum-based applications and services.
Furthermore, the zero gas fee feature of the SKALE blockchain is a significant advantage for both Xandar and its users. This model encourages users to engage in in-game transactions without worrying about additional costs, thereby making the platform more accessible to a wider audience.
About Xandar
Xandar is a Web3-powered adventure and arena-based MMORPG that incorporates the latest advancements in AI Technology. Xandar offers a immersive gameplay experience where players can explore each vast metaverse of the Xandar multiverse, collect rare artifacts as NFT's, and battle other players in thrilling arena battles.
A significant aspect of Xandar is its Inter-Metaverse Operability, which allows users to interact with one another and own their in-game assets as NFTs. This feature encourages Social and Financial Freedom, allowing players to earn rewards and transfer their assets across different platforms.
Source:
https://medium.com/@xandargames/supercharging-gaming-innovation-xandar-teams-up-with-skale-network-for-seamless-scalability-and-591924f337c