AFKDAO Partnership with Cyber City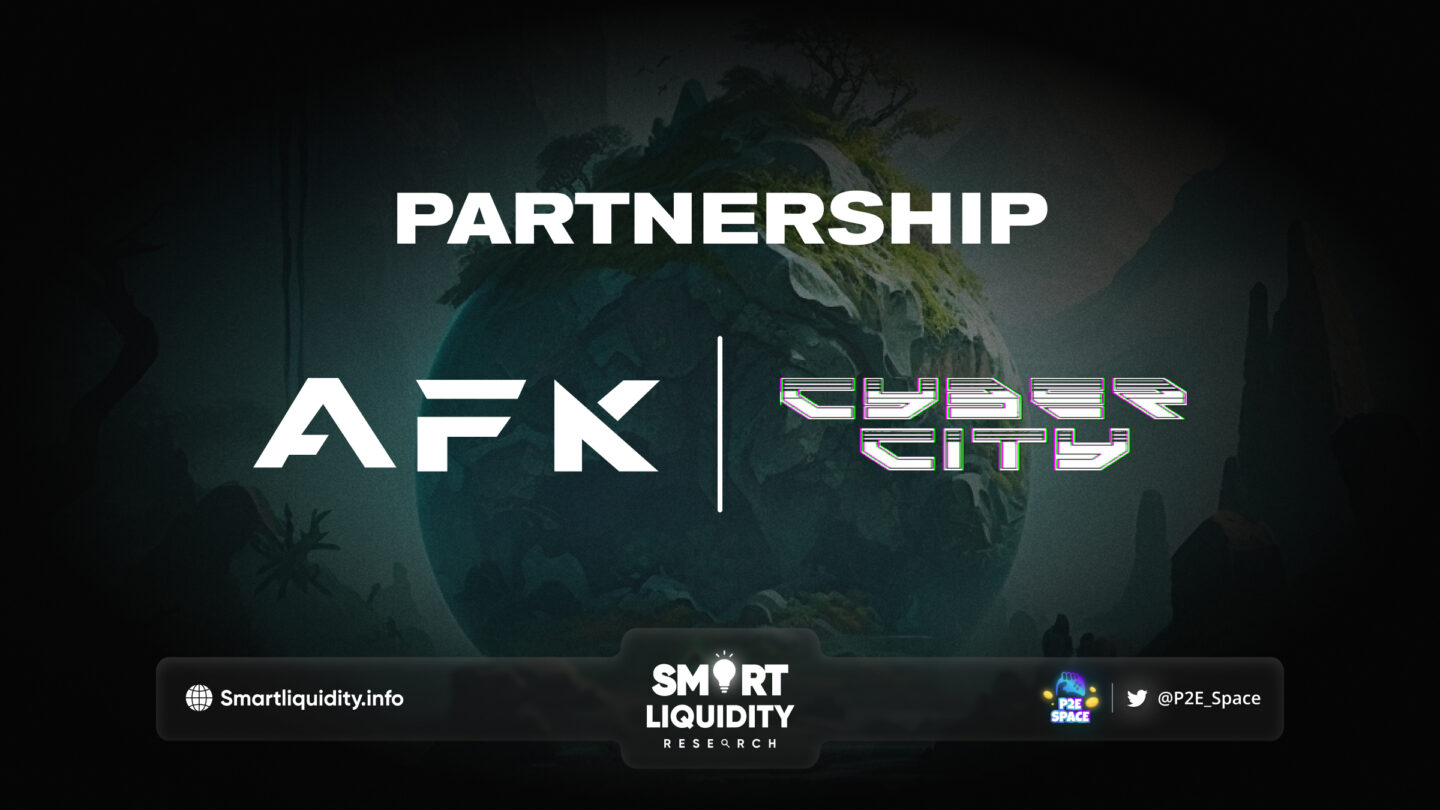 AFKDAO, a decentralized protocol that boosts the buildup of play-to-earn economies, enters into a partnership with Cyber City, a competitive Web3 Cyberverse with tokenized assets, virtual lands, and NFT characters.
Partnership Highlights:
The partnership between AFKDAO and Cyber City holds immense potential for the gaming community and investors. By integrating AFKDAO's investment opportunities and governance capabilities with Cyber City's captivating gameplay and tradable NFT assets, the collaboration aims to redefine the play-to-earn landscape. Players can access a broader range of investment options and a robust ecosystem that rewards their participation and achievements. Meanwhile, investors will have the opportunity to support promising gaming projects and benefit from the growth of the play-to-earn economy.
About Cyber City
Cyber City is a new open economy play-to-earn game with tradeable NFT assets. The game combines RPG, strategy, and turn-based combat with many mechanics and mini-games. You can control and fight for territories to farm resources, participate in arena battles, compete in companion races, and trade NFT.
About AFKDAO
AFKDAO is a decentralized protocol that boosts the buildup of play-to-earn economies. It provides potential investors an easy gateway to access investment opportunities in gaming and metaverse projects through initial game-asset offerings and automated play-to-earn strategies. It brings gaming projects, guilds, and players together from the commencement of a project.
Through the DAO governance, the community will be able to decide the portfolio games, admit guilds, and treasury strategies for the best interest of the DAO, creating the strongest and the largest player syndicate in the play-to-earn space.
SOURCE: MEDIUM