Telos and SafePal Collaboration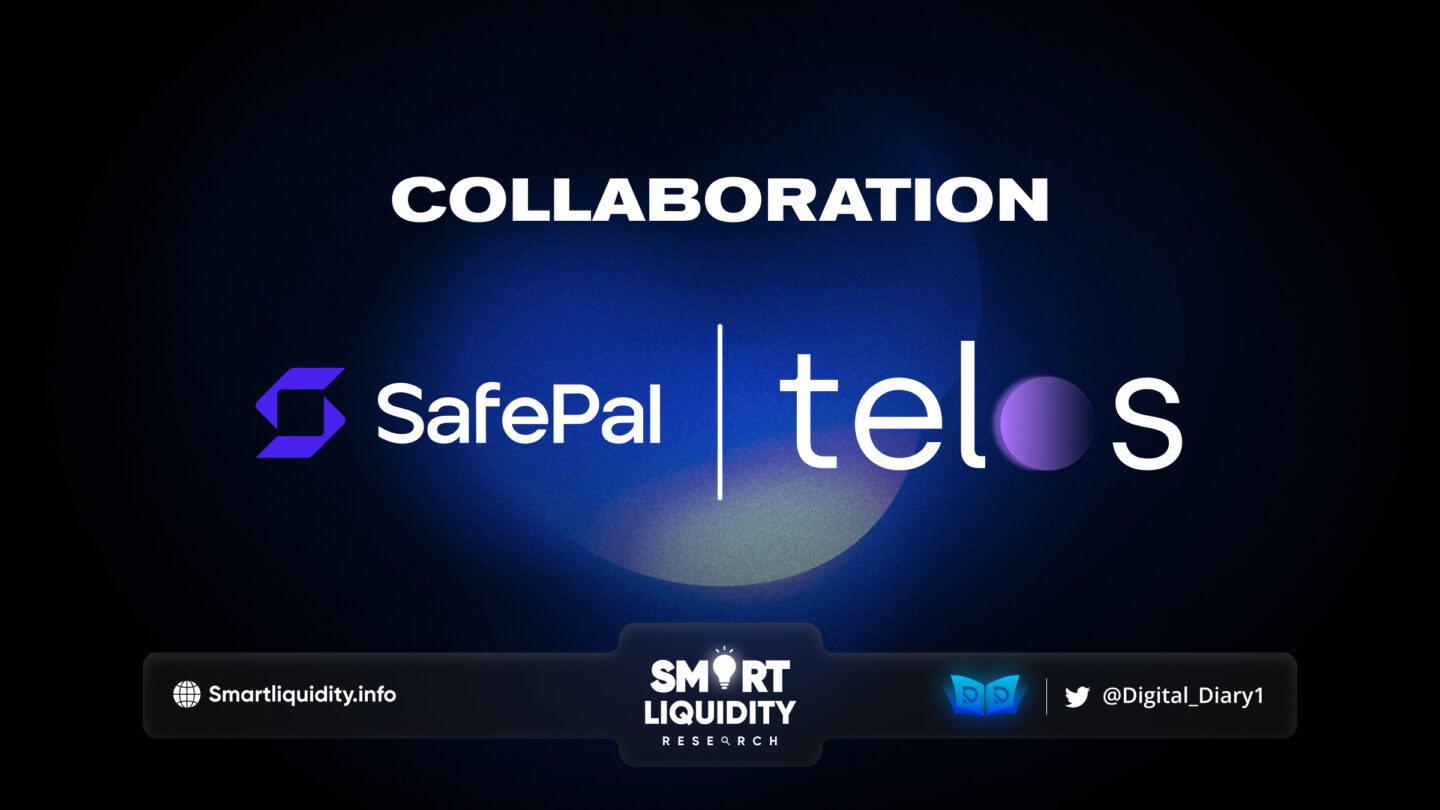 Telos has announced that they formed its newest collaboration with decentralized wallet provider and developer, SafePal. The partnership will see Telos' token ecosystem fully integrated into SafePal software, hardware and browser wallet extensions.
This collaboration will provide Web3 enthusiasts with even more options for custodying and transacting with their holdings. As a result, SafePal users will now be able to manage native tokens and assets on the Telos Network and manage them with ease across 100+ blockchains through SafePal's cross-chain swap functionality.
In the future, SafePal will also be integrating Telos dApps into its wallet suite so that users can explore the project's vast ecosystem.
About SafePal
Founded in 2018, SafePal is a comprehensive non-custodial crypto wallet suite backed by industry leaders such as Binance, Animoca Brands and Superscrypt. SafePal aims to empower users to own their crypto adventure by accessing opportunities securely in the decentralized world via its hardware wallet, mobile app, and browser extension wallet solutions.
The SafePal platform serves more than 10 million users across the globe in 200+ regions and countries, supporting 15 languages, 100+ blockchains with their tokens and NFTs. It also encompasses crypto asset management solutions like cross-chain swapping, trading and yielding tools for users.
SFP is a decentralized BEP-20 utility token and the growth engine of the SafePal ecosystem and can be used to purchase SafePal products at a discount, converted seamlessly to gas across chains in the app, in addition to rewarding token holders and education programs.
About Telos
About the Telos Foundation: As a decentralized, independent, and not-for-profit organization, the Telos Foundation spearheads the advancement and governance of the Telos blockchain. Since the network launched in 2018, Telos has demonstrated unparalleled reliability with over five years of uninterrupted service. In 2021, Telos released the tEVM — the fastest Ethereum Virtual Machine — operating in parallel with the native Telos Network. After a unanimous decision brought about by a recent community-led vote, Telos is now shifting development into a Layer Zero network, placing an emphasis on scalability, security, and decentralization. In an ever-evolving world, Telos is focused on advancing decentralization through reliable, eco-conscious and trustless technology while providing solutions that can lead to greater adoption of blockchain technology globally.
SOURCE: MEDIUM