SubQuery Selecting NEAR Data Indexer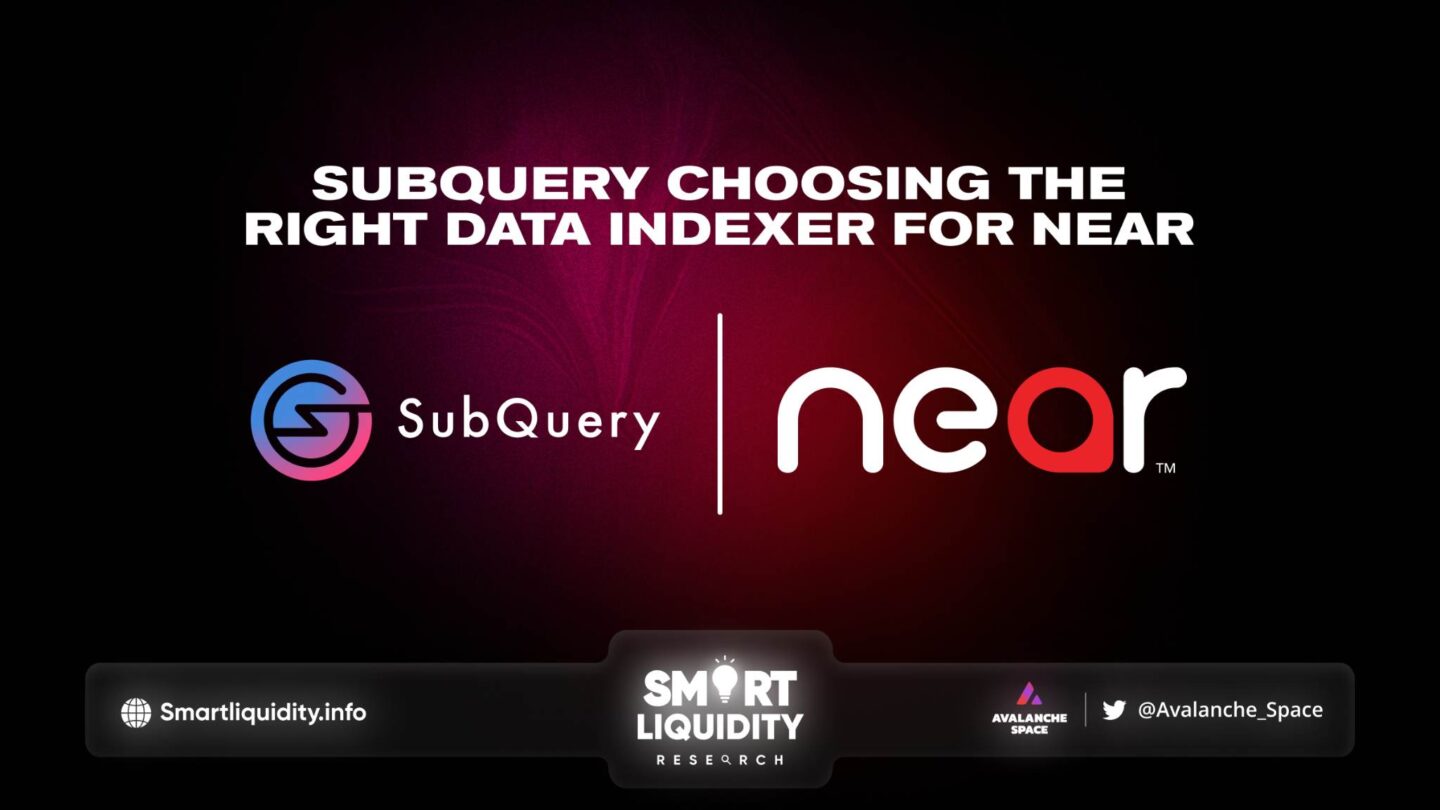 Indexing blockchain data simplifies searching and accessing application-relevant information, saving developers time and resources by reducing manual parsing and processing. SubQuery Selecting NEAR Data Indexer.
Additionally, an indexer enhances scalability by allowing efficient data retrieval, even as the blockchain grows in size. It provides a convenient way to aggregate and analyse data, enabling developers to build more complex and data-driven applications on NEAR.
There are many different options when it comes to indexers on NEAR and today we're going to compare them.
NEAR Indexer Framework and NEAR Lake Framework are two different tools provided by NEAR Protocol for indexing and querying data on the NEAR blockchain. The NEAR Indexer Framework requires high expertise and constant maintenance for NEARcore upgrades and sync states. It also requires Rust programming language understanding. On the other hand, the NEAR Lake framework requires only one deployment and is completely centralized.
NEAR Indexer Framework embeds the full NEAR node, making it resource-intensive and expensive. NEAR Lake Framework, on the other hand, focuses on efficient data storage and retrieval, making it better suited for handling large-scale data sets without the overhead of running a full node.
In comparison, SubQuery is a broader data indexing and querying solution that works across multiple blockchain networks, including NEAR. SubQuery offers developers a typescript-based development experience for building applications interacting with blockchain data sources, including NEAR, making it suitable for data aggregation and cross-chain analysis projects.
Another noteworthy feature of SubQuery that neither of the two NEAR indexers have is its support for NEAR Aurora's EVM contract layer. NEAR Aurora is a compatibility bridge that enables the execution of Ethereum Virtual Machine (EVM) contracts on the NEAR blockchain. With SubQuery, developers can index and query data from both NEAR's native smart contracts and EVM-based contracts on NEAR Aurora, providing a comprehensive view of the ecosystem.
Lastly, it is worth mentioning that NEAR Lake Indexer has been criticised for its centralised nature. Centralization of data can raise concerns about availability, trust, and censorship resistance. SubQuery, on the other hand, supports NEAR on a decentralized network, offering a more distributed and resilient solution for blockchain data indexing. Alternatively, SubQuery is lightweight that you can run yourself, and it is even possible to run it on a raspberry pi!
By leveraging SubQuery's indexer on NEAR, developers can focus on building their applications and user experiences, rather than spending significant effort on low-level blockchain data management tasks.
About SubQuery
SubQuery is a blockchain developer toolkit facilitating the construction of Web3 applications of the future. A SubQuery project is a complete API to organise and query data from Layer-1 chains. Currently servicing Polkadot, NEAR, Avalanche, Algorand, Cosmos and Flare projects, this data-as-a-service allows developers to focus on their core use case and front-end without wasting time building a custom backend for data processing activities.
About Near
Near platform patented technology analyzes data on approximately 1.6 billion unique user IDs and 70 million points of interest in more than 44 countries. Near then delivers actionable insights on consumer behavior at a global scale, empowering Marketing and Operational Leaders to confidently reach, understand, and market to highly targeted audiences and optimize their business results.
SOURCE: https://blog.subquery.network/near-indexer-comparison/?lng=en