Tectum IDO on GAGARIN Launchpad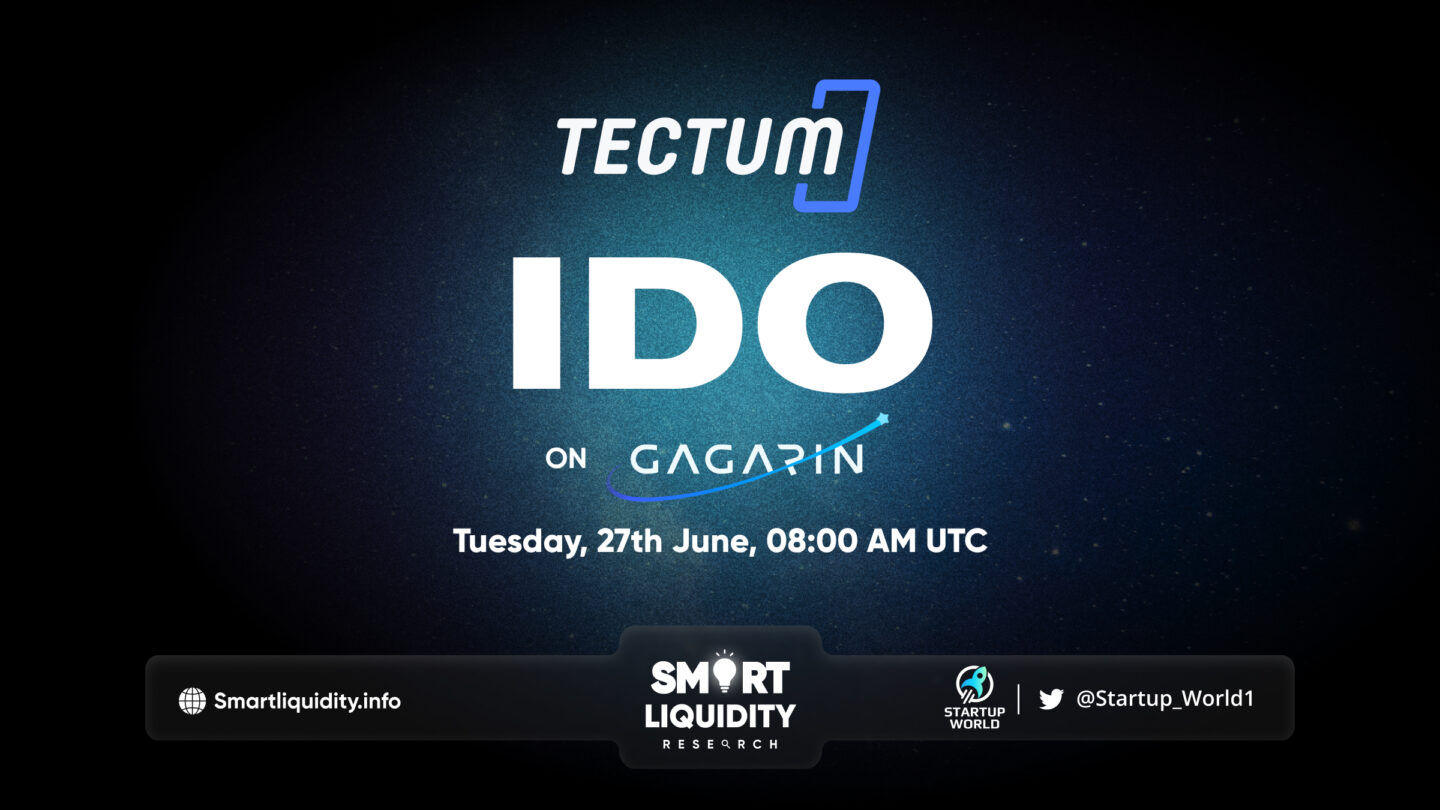 Tectum will hold its upcoming IDO on GAGARIN Launchpad, which would take place on Tuesday, 27th of June 2023 starting at 08:00 AM UTC.
PROJECT DETAILS
🛡️ Tectum SoftNote 🛡️
🌐 From the Cybersecurity company CrispMind, The Tectum SoftNote is the ultimate Bitcoin/Crypto Layer 2 solution that overcomes all of the pitfalls of the lightning network. It is built on the Layer 1 Blockchain Tectum which is the fastest blockchain in the world and transacts at 1.3 million TPS! With SoftNote, users can enjoy instant, trustless, anonymous, and decentralized crypto payments for free.
📋 Key Features:
The worlds fastest blockchain without sharding
Softnote: Trustless instant and free transaction of Bitcoin and Crypto
Banking the bankless
🗣️ Vision – Creating a trustless, decentralized and frictionless monetary system implementing the concept of 'equal opportunity'
🔑 Strengths:
Cutting-edge blockchain technology, with the highest level of security.
A Cyber Security team with 8 years experience in the industry.
CrispMind:
Tectum is owned and run by the CyberSecurity company who were The creators of the first ever quantum-proof 3 Factor Authentication and Grig messenger and many other B2B products. CrispMind hold over 50 patents and other forms of intellectual property in information security, distributed ledger protocol, online messaging, and cryptocurrency.
Tectum is a fully functional system that can be used right now!
🔥Bitcoin's position in the crypto industry is currently stronger than ever, and Tectum is one of the best investments for the future.
TIMELINE
STAGE
DURATION
UPCOMING
——————-
SWAP

Swap start

27.06.2023, 08:00

Swap end

28.06.2023, 08:00

FILLED
CLAIMABLE
Next claim
TBA
ENDED
IDO DETAILS
| | |
| --- | --- |
| Raise Currency | USDT |
| Exchange Rate | 1 TET = 3.5 USDT |
| Swap Amount | 14 285.71 TET |
| Total Raise | $50 000 |
| Claim Type | Claim on Gagarin |
| Network | BNB Chain |
📆 10% at TGE and 10% every month
About Tectum
Tectum is the world's fastest blockchain – a lightning-fast payment solution to transfer ownership of bitcoin with minimal fee's and resilient security.
About GAGARIN Launchpad
The GAGARIN Launchpad is an ecosystem that provides crypto startups with a full range of services and products for a successful launch.
SOURCE:
https://app.gagarin.world/ido/6496cd36a970e1db18e8d16e