Gafin and Ni No Kun Partnership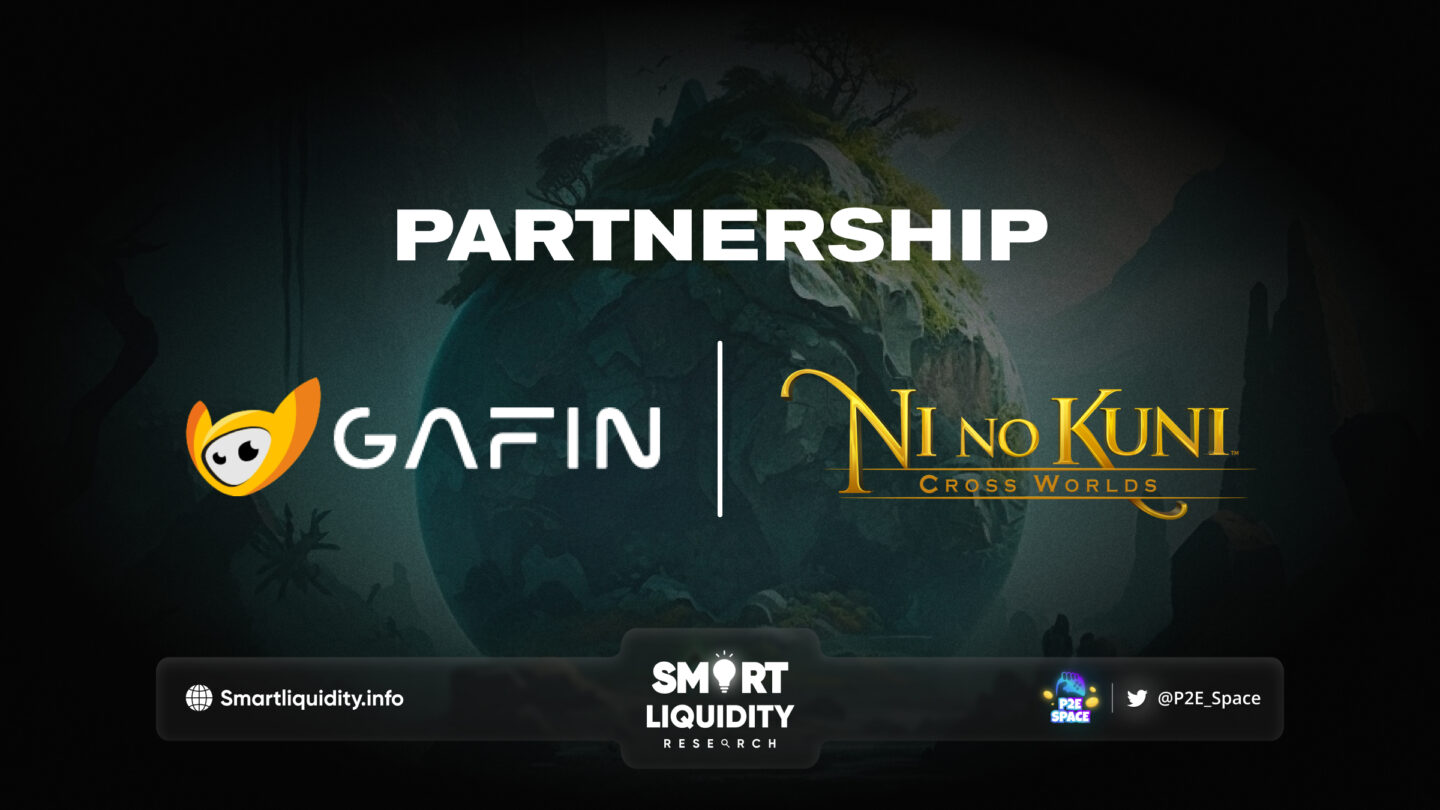 Gafin is establish a partnership with Ni no Kuni: Cross World, a gameplay-based blockchain system expanded from the Ni no Kuni series.
Based on Gafin and Ni no Kuni shared commitment to drive mutual growth and innovation, they combine the strength and expertise to unleash the power of Web3 Gaming.
GaFin and Ni no Kuni can mutually take advantage of both sides. In detail, while GaFin has a Tournament Platform, Game Hub, Quest System and many more features in the gaming ecosystem, Ni no Kuni has a fantastic game with a user base and energetic communities.
To celebrate their partnership, they are going to organize an NFT Collection Giveaway within 7 days. Join now at GALXE
About Ni no Kuni: Cross World
Ni no Kuni: Cross Worlds is an expansion of the Ni no Kuni series that reimagines the fantasy world of the original games. Anime-style graphics rendered in Unreal Engine 4, heartfelt cutscenes, and original music tracks by longtime Studio Ghibli film composer Joe Hisaishi combine to immerse players in a gaming experience that feels like an interactive animated film.
Ni no Kuni: Cross Worlds employs a gameplay-based blockchain system, giving players who enjoy Ni no Kuni: Cross Worlds the opportunity to play to earn tokens through gameplay.
Ni no Kuni: Cross Worlds tells a new story based on the original games' world where fantasy and reality exist side by side.
As a beta tester, the player arrives in the Nameless Kingdom, where they are attacked by mysterious enemies, and escape with help from the kingdom's Queen Sia. After crash landing to safety, the player begins a journey to rebuild the Nameless Kingdom with help from Cluu, their self-appointed guide.
On their journey to save the world from peril and return home, players will meet other Soul Divers in the same situation: some will be friends, and some will be rivals. They'll also uncover the identities and motives of their enemies and learn secrets about Ni no Kuni's long-untold history!
About Gafin
GaFin is a gaming platform that provides solutions for the lifecycle of projects about Esports Gaming, Metaverse and also NFT.
SOURCE: GAFIN BLOG