AltLayer and EigenLayer Collaboration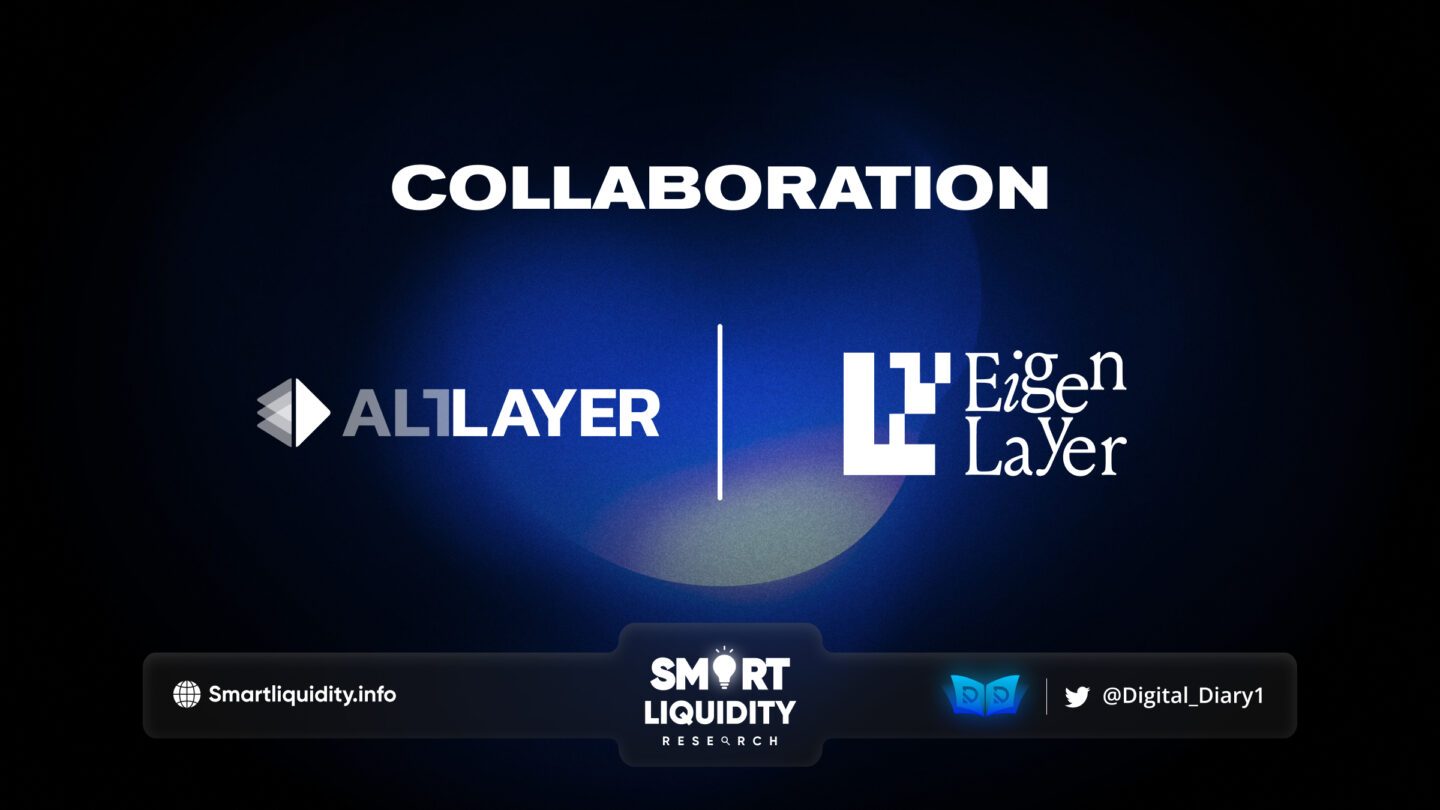 AltLayer is thrilled to share the extension of its collaboration with EigenLayer, to open up Phase III of ALTITUDE. This phase enables any user — be it a developer or newbie in the blockchain space — to launch a Flash Layer and secure it with EigenLayer's restaking mechanism.
Decentralizing Flash Layer via EigenLayer's Restaking
Over the last couple of months, they have been busy integrating EigenLayer with the AltLayer protocol. EigenLayer is a great primitive to enable decentralization by leveraging Ethereum's highly valued trust network. This integration makes it possible to decentralize the sequencers that operate a Flash Layer.
Once the integration is fully complete, an end user could submit a Flash Layer request through their rollup launchpad and specify the number of sequencers that should operate this rollup. These sequencers could then be Ethereum validators that have opted-in to service Flash Layers via EigenLayer's restaking mechanism.
The integration between their rollup launchpad and EigenLayer is a work in progress, but they're excited to showcase the combined potential of Flash Layers and EigenLayer.
AltLayer ALTITUDE Phase III
AltLayer is excited to launch Phase III of their ALTITUDE campaign in collaboration with EigenLayer. This campaign provides a sneak peek into how Flash Layers can be turbo-charged by leveraging EigenLayer, making them more decentralized and therefore more resilient. Users can experience it by restaking stETH or rETH on EigenLayer testnet and then utilizing the same restaking account to deploy a Flash Layer via AltLayer's rollup launchpad — which is rapid and easy to use!
AltLayer and EigenLayer have joined forces to launch an exciting campaign called the Galxe tasks. This campaign aims to engage individuals in a series of activities or missions related to the Galxe concept. To qualify for this campaign, visit Galxe and complete the tasks or check their announcement for further information.
Duration: 13 July — 13 August, 11:59 PM UTC
About AltLayer 
AltLayer is a decentralized and elastic Rollup-as-a-Service (RaaS) protocol for application developers to launch highly scalable application-tailored execution layers (aka Layer 2s). Built on top of the RaaS protocol, AltLayer offers: 1) an SDK for developers who wish to manage their rollups themselves, and 2) a no-code dashboard that allows not only developers but also those with little to no coding experience to spin up a customized execution layer within 2 mins through a few simple clicks.
About EigenLayer 
EigenLayer is a protocol built on Ethereum that introduces restaking, a new primitive in cryptoeconomic security. This primitive enables the reuse of ETH on the consensus layer. Users that stake ETH natively or with a liquid staking token (LST) can opt-in to EigenLayer smart contracts to restake their ETH or LST and extend cryptoeconomic security to additional applications on the network to earn additional rewards.
SOURCE: AltLayer BLOG