Ripple's SEC Case Yields Partial Victory for Crypto Industry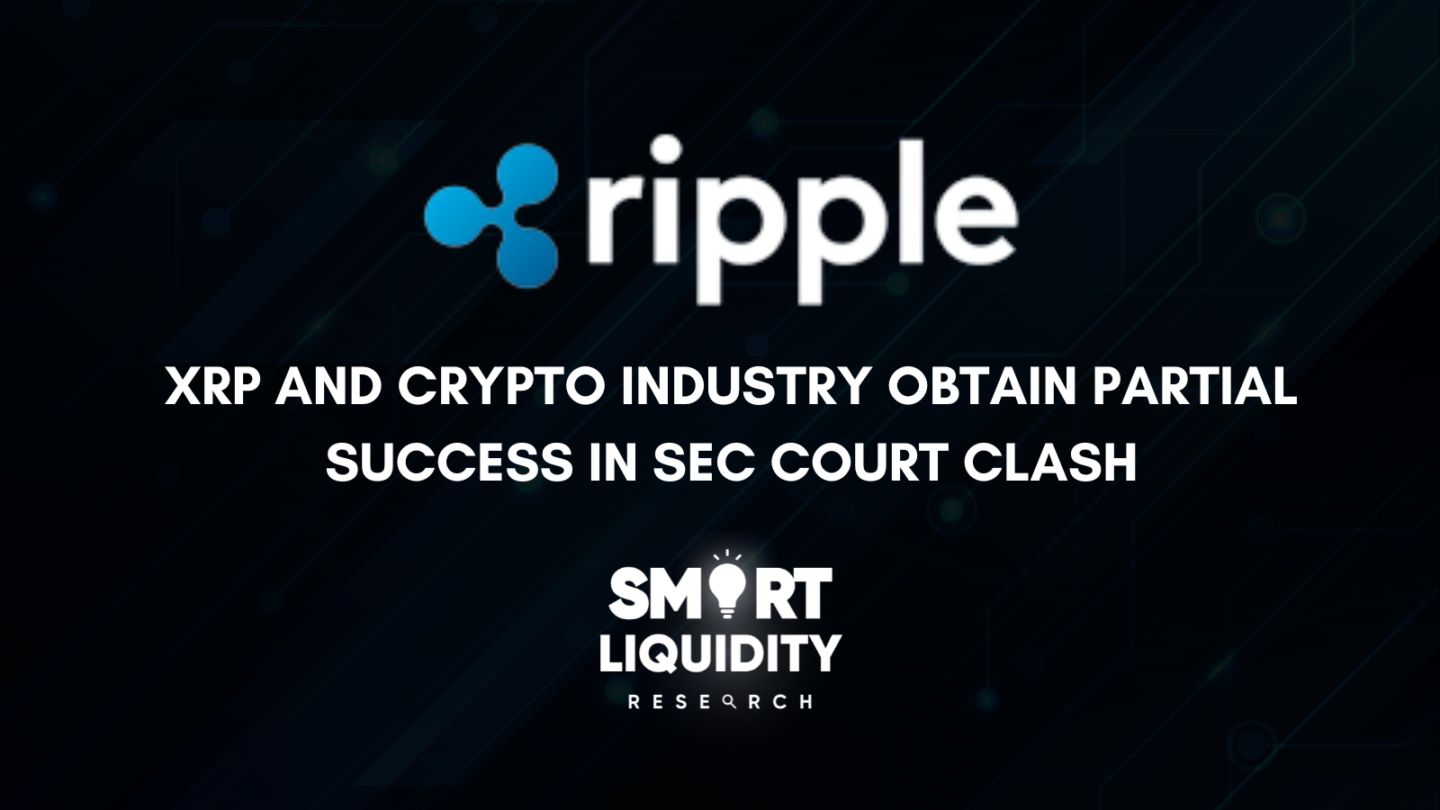 Ripple, the cryptocurrency company embroiled in a legal battle with the U.S. Securities and Exchange Commission (SEC), a court has recently ruled that the sale of XRP on exchanges does not qualify as investment contracts.
Ripple's SEC Case Yields Partial Victory for Crypto Industry
This ruling marks a crucial milestone in the ongoing case and has potential implications for the broader cryptocurrency industry. Let's delve into the details of this court decision and its significance for Ripple and the XRP ecosystem.
In a significant legal development, a recent court ruling in the SEC's case against Ripple has determined that the sale of XRP on exchanges should not be classified as investment contracts. This decision marks a pivotal moment in the ongoing legal battle and carries important implications for Ripple and the wider cryptocurrency industry. By rejecting the SEC's argument, the court has provided clarity on the regulatory status of XRP sales, potentially paving the way for increased investor confidence and attracting more participants to the XRP ecosystem.
The court's ruling has broader ramifications for the cryptocurrency industry, as it sets a precedent for similar cases involving the classification of digital assets. This decision highlights the complexities and evolving nature of regulatory frameworks in the crypto space. It underscores the need for ongoing collaboration between regulators and industry stakeholders to establish clear guidelines that balance innovation and investor protection. The ruling also signals the importance of considering the unique characteristics of each cryptocurrency when determining their regulatory status, promoting a more nuanced and comprehensive approach to regulation in the digital asset landscape.
Ripple's Partial Victory in SEC Case Sets Stage for Continued Legal Battles and Regulatory Impact
While this ruling represents a partial victory for Ripple, it is important to note that legal proceedings are subject to appeals and further challenges. Both Ripple and the SEC may explore additional legal avenues to advance their respective positions. The outcome of this case will continue to shape the regulatory landscape for cryptocurrencies, emphasizing the ongoing need for dialogue and cooperation between regulators, industry players, and the broader crypto community.