SparqNet Partnership with Gladiators Verse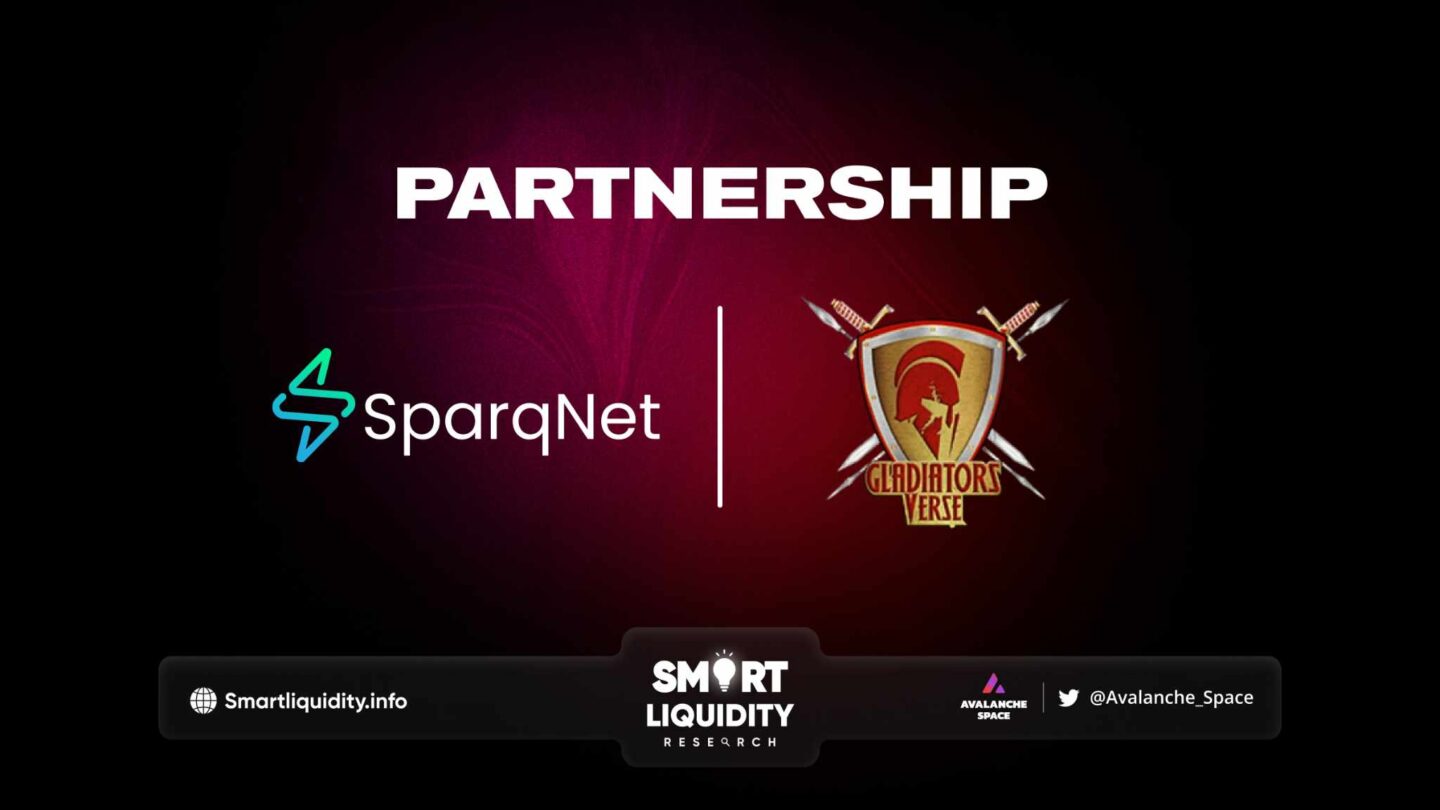 SparqNet Partnership with Gladiators Verse, deliver an unprecedented gaming experience.
This partnership, which combines the immersive and interactive components of Gladiators Verse with SparqNet's, promises to create a gaming experience like no other, efficient, high-speed blockchain infrastructure. Gamers across the world can look forward to a superior, seamless virtual world that marries the thrill of gladiatorial combat with cutting-edge blockchain technology.
The collaboration is the result of a shared desire to change the game industry by merging the power of play-to-earn mechanisms, AI, and VR with the promise of blockchain to foster fair, transparent, and decentralized ecosystems. Both SparqNet and Gladiators Verse share a vision of a more inclusive, engaging, and rewarding gaming landscape.
Gladiators Verse has already made significant strides in the gaming industry, offering a diverse ecosystem that incorporates NFTs, a dedicated blockchain, and an engaging metaverse. By teaming up with SparqNet, they aim to elevate their platform's performance and scalability, facilitating faster, more efficient gameplay and transactions across their expansive virtual world.
Gladiators Verse and SparqNet partner to create a gaming platform and meta-network, providing a responsive and thrilling experience with blockchain technology, high-speed transactions, and secure in-game asset ownership and trading.
Gladiators Verse will leverage the strengths of SparqNet's infrastructure by integrating their gaming ecosystem with SparqNet's high-performance network. The game will deploy SparqNet as its authority chain for cross-chain, and will also utilize SparqNet's decentralized game kit. This partnership will hence empower more efficient transactions and richer gameplay experiences, enhancing the game's overall appeal and usability.
Gladiators Verse and SparqNet collaborate to revolutionize blockchain gaming, providing immersive, rewarding, and high-speed experiences for players worldwide, setting new standards for the gaming industry.
About Gladiators Verse
Gladiators Verse is a crypto game based on gladiators, offering play2earn, idle-RPG, AI technology, Oculus, Android gameplay, Blockchain, GAVE token, NFT collection, and metaverse with lands, markets, and holdings.
About SparqNet
Sparqnet is an SDK toolchain that acts as a protocol and allows users to build scalable fast blockchain infrastructure in C++ without relying on any VM, thus erasing the EVM dependency and granting total freedom to both web2 and web3 builders.
SOURCE: https://medium.com/@SparqNet/sparqnet-x-gladiators-verse-partnership-3cec1bc1ae43