SubQuery Partnership with Bitsong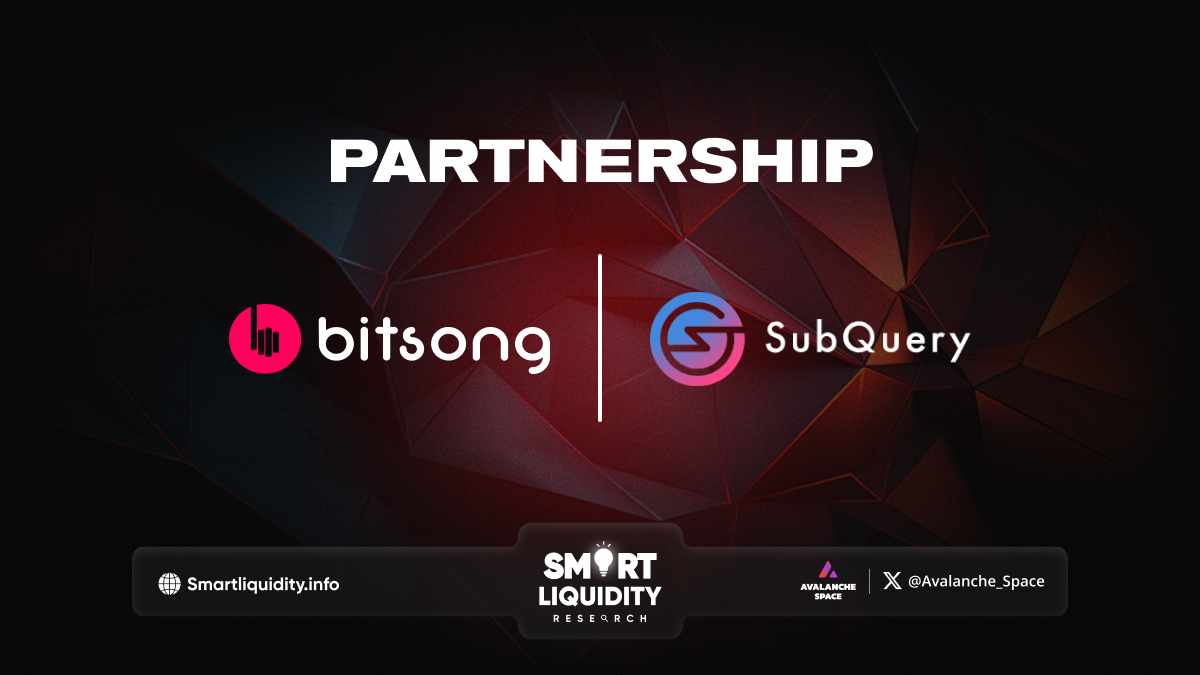 SubQuery Partnership with Bitsong a blockchain-based ecosystem designed to enhance the music industry's capabilities.
Bitsong is a decentralized platform that connects artists, fans, and distributors through a trustless marketplace for music streaming, Fan Tokens, and NFTs, powered by the BTSG token, fostering a culture of value-added assets.
"SubQuery's advanced indexing capabilities empower Bitsong to efficiently harness blockchain data, enabling them to offer unparalleled insights to artists, fans, and distributors. This collaboration not only enhances user experiences within the Bitsong ecosystem but also sets a new standard for data-driven innovation in the music industry."
— Marta Adamczyk, Technology Evangelist at SubQuery
By leveraging SubQuery's advanced indexing capabilities, Bitsong can efficiently track and analyse user interactions, song plays, token transfers, and NFT activities.
SubQuery's data indexer will enable Bitsong to provide valuable insights to artists, fans, and distributors, enhancing user engagement through real-time and historical analytics dashboards, and organizing NFT-related transactions and ownership changes.
"The integration with SubQuery not only streamlines our operations but also empowers us to better understand user preferences and trends. By providing real-time analytics and organised NFT data, we elevate engagement and tailor services to the community's desires. This synergy between technology and music is a leap forward in enriching the Cosmos ecosystem and reshaping the music landscape for the better."
— Angelo Recca, Founder of Bitsong
Bitsong is using SubQuery Projects to manage their own project and make updates as required.
About Bitsong
Bitsong is a multifunctional blockchain-based ecosystem built to empower the music industry. It unites artists, fans, distributors in an environment where music, merchandise, and fan loyalty are assets of value
About SubQuery
SubQuery is a blockchain developer toolkit facilitating the construction of Web3 applications of the future. A SubQuery project is a complete API to organise and query data from Layer-1 chains. Currently servicing Polkadot, NEAR, Avalanche, Algorand, Cosmos and Flare projects, this data-as-a-service allows developers to focus on their core use case and front-end without wasting time building a custom backend for data processing activities.
SOURCE: https://blog.subquery.network/subquery-powers-bitsong-studio-with-fast-flexible-data-indexing/?lng=en