Get Ready for the Epic Launch and Public Sale of Mansa-Trade (SolanaCash)!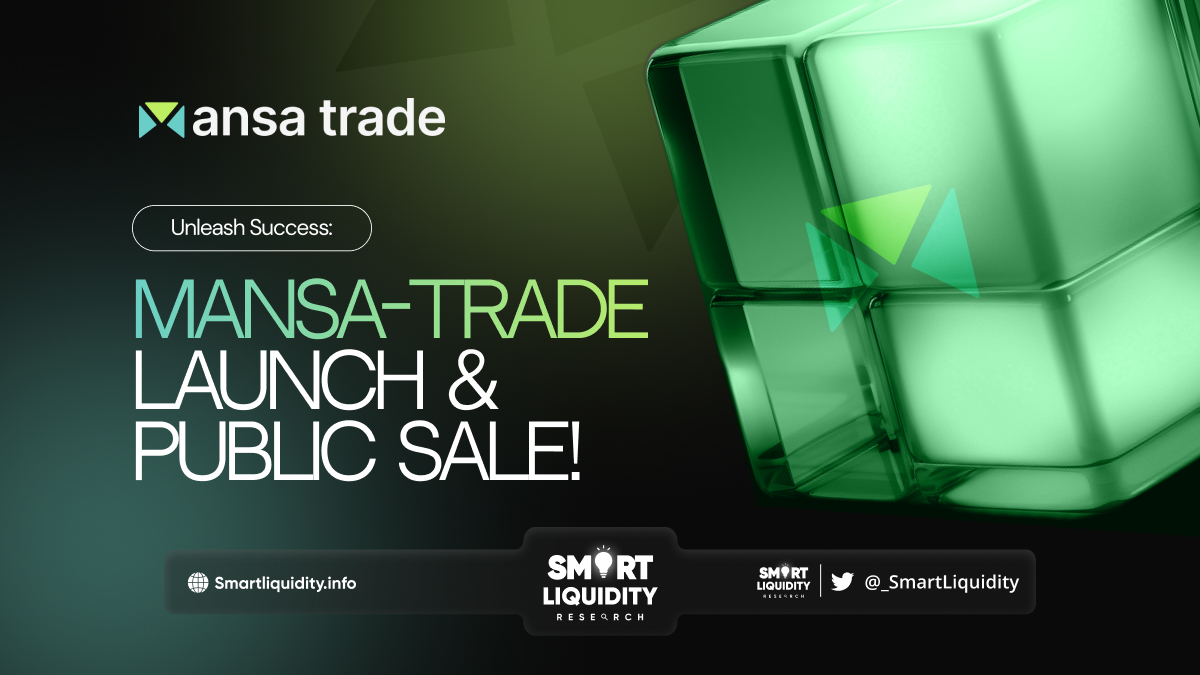 MansaTrade, formerly known as SolanaCash, is a dynamic multi-chain decentralized application (D'app) that is set to redefine the landscape of P2P crypto trading. Let's delve into the key aspects of this innovative platform:
1. Diverse Blockchain Integration
MansaTrade operates on five prominent blockchains: Solana, Binance Smart Chain (BSC), Ethereum, Matic, and Avalanche (AVAX), with plans for further expansion.
2. Dual Accessibility with D'app and Mobile App
The D'app is live on the mainnet, while the mobile app awaits approval on Apple Store and Play Store, ensuring a seamless user experience across platforms.
3. Legitimate P2P Cryptocurrency Company
MansaTrade holds the status of a registered cryptocurrency P2P company, reinforcing its commitment to compliance and security.
4. Upcoming Launch on CEX and DEX
Anticipate MansaTrade's official debut on both centralized exchanges (CEX) and decentralized exchanges (DEX) in December. Stay tuned for the exact launch date.
5. November 15 Public Sale Teaser
Mark your calendar for MansaTrade's public sale, commencing on November 15. Stay updated for forthcoming details; everyone is invited to participate in this groundbreaking opportunity.
6. Strategic Partnerships for Rapid User Onboarding
MansaTrade aims to rapidly onboard users by collaborating with various projects on multiple chains. The objective is to leverage the D'app for decentralized P2P payments within a broad ecosystem.
7. Privacy-Centric Platform
MansaTrade stands out for its privacy measures. The platform operates without a traditional database; all payment information is securely stored on Smart Contracts. No user data or payment information is retained, ensuring a privacy-focused approach.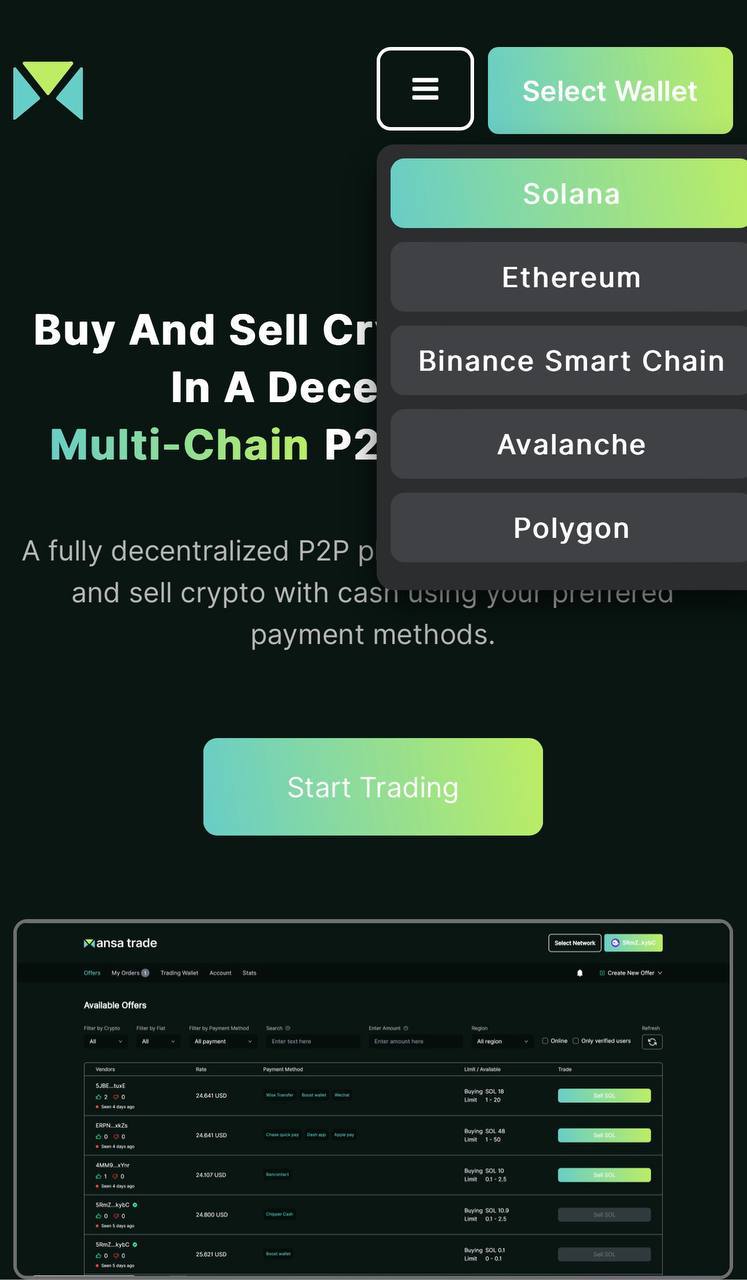 MansaTrade's Unique Features:
🌐 No Verification Needed:
Start trading within minutes without the hassle of extensive verification. Connect your wallet and initiate transactions effortlessly.
🌐 Fully Decentralized Trading:
Engage in global P2P trading within an anonymous network of users, all facilitated by MansaTrade's decentralized architecture.
🌐 Safe Transactions:
Funds are secure during trades as transfers are held in smart contracts, safeguarding both buyers and sellers.
🌐 Flexible Payment Methods:
Choose from a wide array of payment methods, providing flexibility for users to receive cash conveniently.
🌐 Wallet-to-Wallet Chat:
Facilitate communication between buyers and sellers through MansaTrade's intelligent wallet-to-wallet chat during transactions.
🌐 User-Friendly Interface:
Initiating your first trade is just a few clicks away. MansaTrade prioritizes a user-friendly experience for seamless navigation.
How P2P Works:
Create an Offer:

Generate a buy offer and await user engagement.

Pay the Seller:

Execute the transaction by sending money through listed payment methods. Confirm payment to notify the seller.

Get Your Crypto:

Once the seller acknowledges receipt of funds, the escrowed crypto is released to you instantly.
MansaTrade, formerly SolanaCash, empowers you to trade crypto with cash, offering a decentralized, secure, and user-friendly environment. Seize the future of P2P crypto trading with MansaTrade!