Boba is Avalanche First L2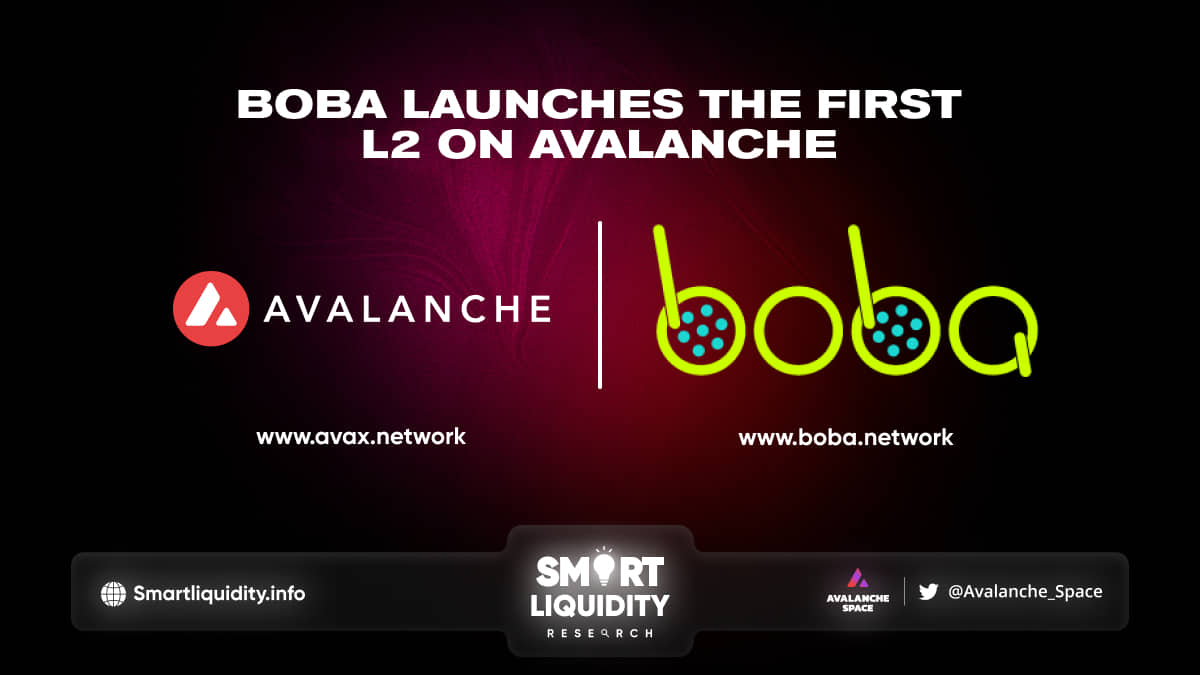 Boba is Avalanche First L2, The integration gives Avalanche dApps another means to low fees, speed, and scaling toolkit.
Avalanche now works with Boba, a layer-2 scaling solution that has Hybrid Compute capabilities and enables smart contracts to contact Web2 APIs. Boba is Avalanche's first L2.
Boba launched in September 2021. Its L2 scaling and augmenting platform uses optimistic rollups to unlock greater throughput, lower fees, and scaling toolkit.
"We're excited to become the first L2 to launch on Avalanche, bringing the power of Hybrid Compute to Avalanche developers" said Alan Chiu, Founder of Enya, the core contributor to Boba Network. "Avalanche now has another resource to drive greater user experiences and dApp performance, while Boba is now synonymous with Layer-1 scaling that's available when and where it's needed."
As Boba's launch partner on Avalanche, the blockchain game EvoVerses will use the L2 to power a play-to-earn, turn-based strategic game created with Unreal Engine 5. Mythical beings called Evos appear in the game and change as you play. In the video game EvoVerses, players may construct homes and lands. DeFi components will also be present.
Avalanche dApps can also use Boba's native NFT bridge, enabling transfer of NFTs between L1 and L2.
About Boba Network
Boba Network offers lightning-fast transactions and costs up to 60x cheaper than Ethereum. Boba offers blockchain's next billion consumers a quicker, cheaper, smarter experience.
About Avalanche
By calculating the shortest time to finality, Avalanche is the blockchain industry's quickest smart contracts platform. Avalanche is blazingly fast, low cost, and green. Any smart contract-enabled application can outperform its competition by deploying on Avalanche.
SOURCE:
https://medium.com/avalancheavax/boba-launches-the-first-l2-on-avalanche-107d9166dc06