MOVENS Strategic Partnership with Creo Engine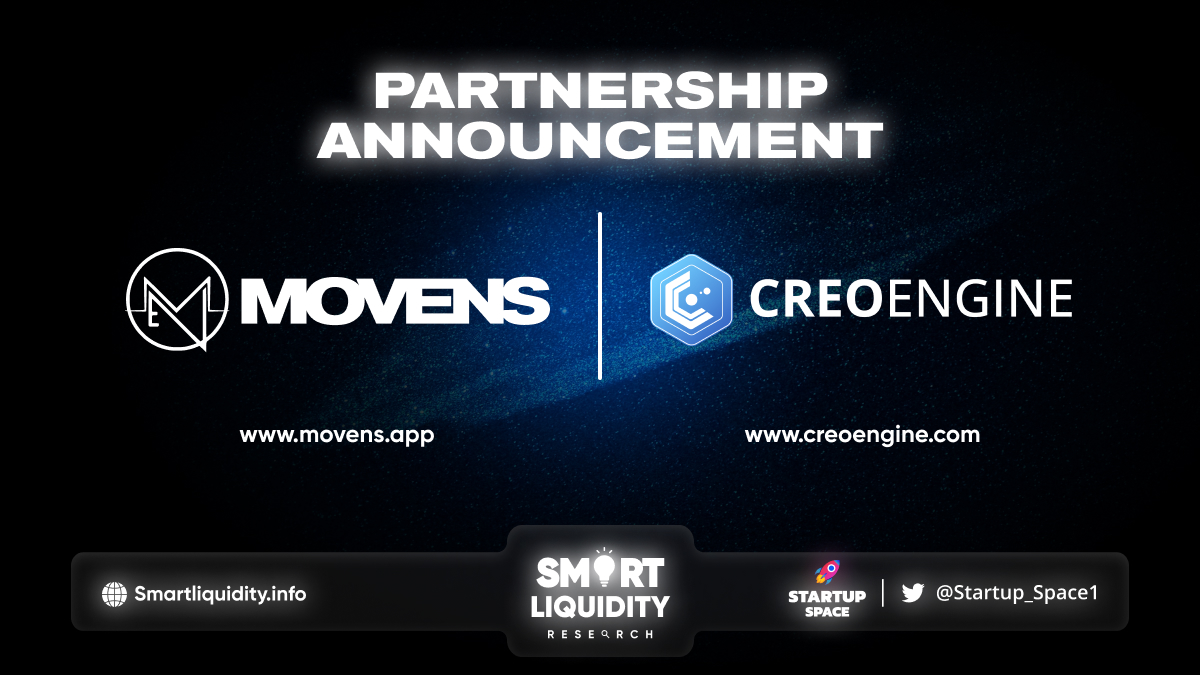 MOVENS has announced a strategic partnership with Creo Engine — a gaming platform for game developers worldwide to establish their games.
What is Creo Engine (CREO)?
The word "Creo" from Creo Engine is taken from the Latin word creo, which means 'create.' It also means 'believe' in Spanish. In essence, Creo Engine aims to create the best crypto gaming platform by providing users worldwide with high-quality video games with rich visuals and sound, an essential play-to-earn system, and a safe and secure marketplace for users to buy and sell digital assets utilizing a blockchain platform.
Primarily, Creo Engine is a gaming platform where developers can launch their games to Creo Engine user base. It means Creo Engine supports developers in monetizing their games in versatile ways, creating interesting earning possibilities by providing high-quality for the Creo Engine ecosystem community.
The Creo Engine team funded and established an in-house game studio to kickstart the gaming platform they initiated. They then assembled a group consisting of visual artists, sound artists, programmers, and other experts to develop games. The first four games of the project are Evermore Knights, Slime Haven, Merchant Marvels, and Peony Ranch.
Partnership details
MOVENS and Creo Engine will explore the synergy within the CreoPlay ecosystem, so stay tuned for more information!
About Creo Engine
Creo Engine is a gaming platform for game developers worldwide to establish their games. Creo Engine also serves as a game developer aiming to provide the best gaming experience for its player through the in-house studio "Nomina Games".
About MOVENS
MOVENS is the first Web3 Fitness Mobile App that combines Game-Fi and Social-Fi features. It's a MOVE BATTLE AND EARN. MOVENS app integrates the #MoveToEarn mechanism through activities like Walking, Jogging & Running to reward users.
SOURCE
https://medium.com/@Movens_/movens-announces-a-strategic-partnership-with-creo-engine-a870e9583478