Nexus Mutual Partners with Sherlock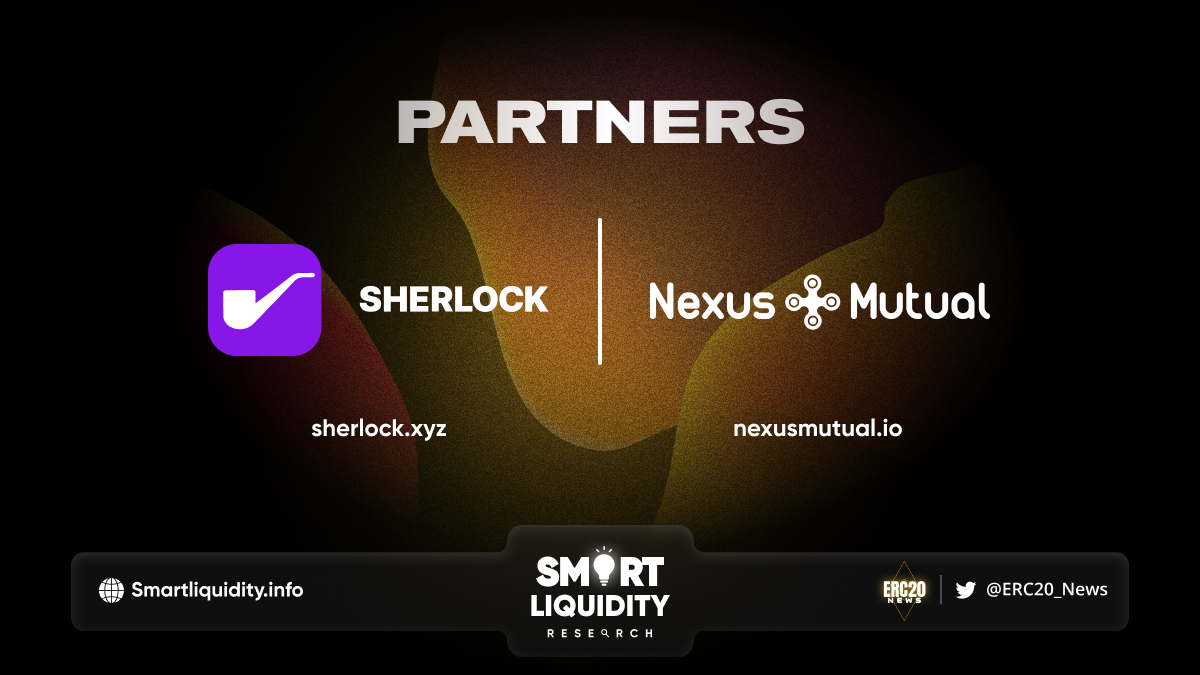 Nexus Mutual, the leading provider of crypto-native coverage, has partnered with Sherlock to supercharge their incentive-aligned auditing services. Sherlock is an industry leading auditing and smart contract coverage protocol that has pioneered the next generation of smart contract audits. They provide up to $10M of coverage after each audit has been completed. Their teams have collaborated to create first-in-class coverage that advances protection for Sherlock audited protocols.
They are proud to announce the launch of Sherlock Excess Cover, which provides Sherlock with protection for 25% of their underlying coverage. Through this partnership, Sherlock can derisk and extend cover capacity for future audits. By working with Nexus Mutual, the Sherlock team can take advantage of the mutual's capital pool, which has more than $199m (153,887 ETH) in underwriting capital.
About Nexus Mutual
Nexus Mutual is a decentralized insurance alternative built on the Ethereum blockchain. The mutual was created to give people a way to hedge against the unique risks in on-chain markets. Nexus Mutual is the leading provider of crypto-native coverage: our members protect more than $199.1m in productive assets and have paid out $8.4m in claims to date.
About Sherlock
Sherlock is an audit marketplace and smart contract coverage protocol built on the Ethereum blockchain. Sherlock works directly with protocols to protect Decentralized Finance (DeFi) users. Each protocol receives an industry-leading code audit that combines the best of traditional audits with global audit competitions, backed by up to $10M in smart contract coverage.
SOURCE:
https://medium.com/nexus-mutual/nexus-mutual-partners-with-sherlock-to-protect-33m-across-defi-protocols-3ec9e59a423f