AshSwap and JEXchange Partnership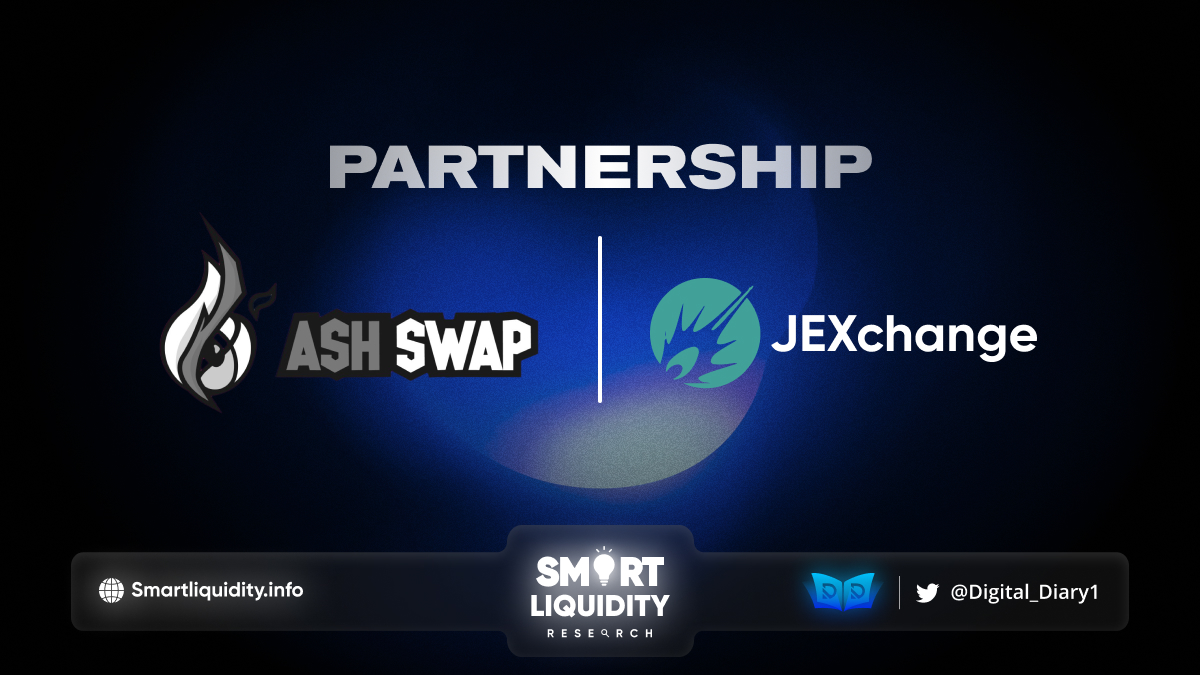 AshSwap is thrilled to introduce its latest partnership with JEXchange, the P2P Marketplace for Elrond Tokens.
Partnership Details
They have established a partnership for future integrations between AshSwap and JEXchange. Their flexibility makes it possible to offer solutions to users to simplify exchanges on the Elrond blockchain.
ASH Token was already listed on JEX's exchange and users can P2P exchange the ASH Token with other ESDT Tokens in Elrond's ecosystem.
Try out their exchange by trading with the ASH x wEGLD pair: https://app.jexchange.io/pairTrading?token_a=ASH-a642d1&token_b=WEGLD-bd4d79
What is JEXchange?
JEX is a decentralized exchange that allows the safe exchange of Elrond ecosystem tokens between users. The goal is to provide a simple and intuitive platform to create token exchange offers by interacting with a smart contract to benefit from the high level of security of the Elrond blockchain.
P2P trading at JEXchange uses a listing mechanism, the seller deposits a certain amount of tokens and requests EGLD or another token in exchange, and the buyer provides the corresponding requested amount to complete the transaction. Combined with an intuitive and easy-to-use interface, they have become the most known and used P2P exchange in the Elrond ecosystem.
Their outstanding features:
P2P Trading: Peer-to-peer trading of multiple ESDT pairs with each other through smart contracts.
Earn: Get rewards from trading fees of the exchange through staking.
Governance: Join forces with other community members to use governance mechanisms to address the project's path.
Launchpad: Incubator for Web3 Startups on the Elrond Network.
About AshSwap
AshSwap is the very first stable-swap, an undoubtedly essential pillar in any DeFi ecosystem, built on the Elrond blockchain. Their ultimate vision is to serve as an infrastructure for the sustainable development of DeFi on Elrond.
Not only does AshSwap inherit the ideas from its predecessors, but it also introduces new and novel concepts to tackle the current problems in DeFi. The ASH token has many more use cases than just farming rewards and voting power representation.
SOURCE: MEDIUM