Ubiloan and Mirror Planet New Partnership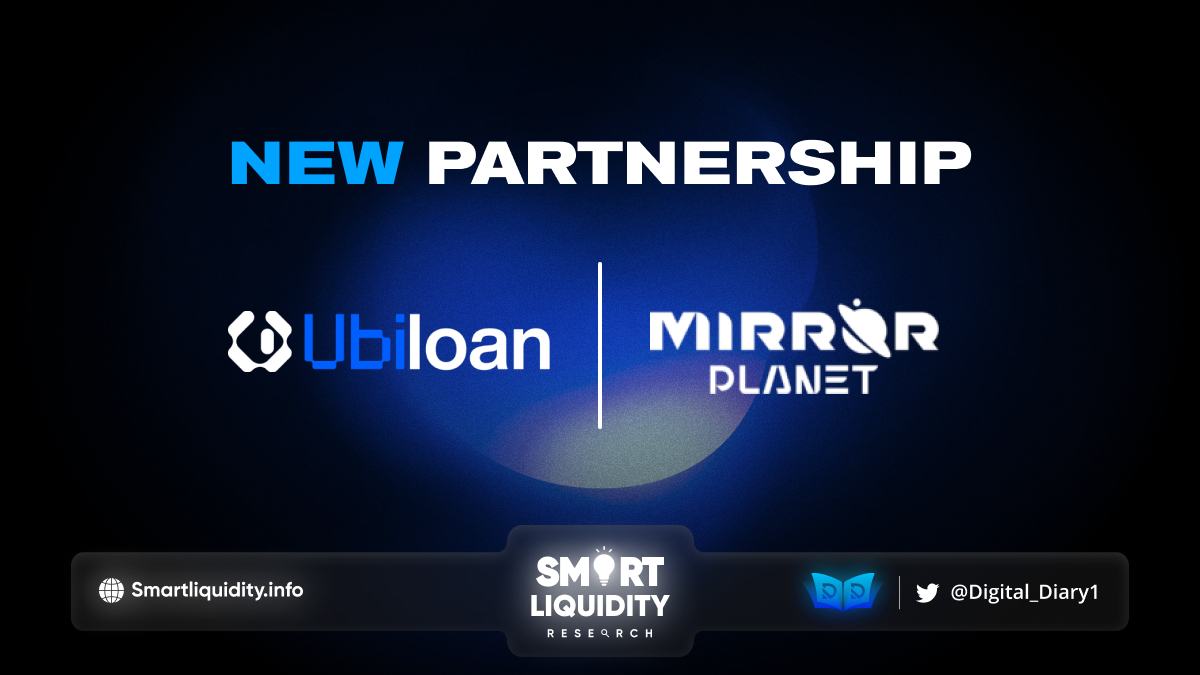 Ubiloan is thrilled to announce that they are now a partnered with Mirror Planet. This integration will lead to a lot of conveniences for all the users of Ubiloan as well as for all the new users.
How Ubiloan and Mirror Planet empower each other?
Co-organize marketing events for user growth
Since the community was established, Ubiloan has attracted more than 3,000 community members in less than a month. The goal is to work closely with Mirror Planet's marketing team and cross-promote to increase user growth. They want to collaborate and join forces with their marketing activities.
Co-branding and NFT Offerings in Ubiloan Platform
With effective cooperation from Mirror Planet, Ubiloan shall create a limited edition co-branded NFT and also shall announce it publicly to the community at the start of their sale.
Providing liquidity solutions to Mirror players on Ubiloan platform
Ubiloan is a peer-to-pool lending and also staking platform delivering liquidity for GameFi assets. Ubiloan shall provide all types of liquidity solutions to Mirror players and the leverage to purchase the game NFT. Players can pledge NFT to borrow cash on the Ubiloan platform while still using NFT for playing and earning.
About Mirror Planet
Mirror Planet is a lifestyle metaverse designed and built to leverage blockchain, NFT, AR, Location Based Services (LBS).
It uses a new real world rendering system that builds on the foundations of Pokemon Go tech to achieve realistic 3D building models overlaid onto the real world map. Moreover, the existing alpha version already has these attributes readily integrated and functional, allowing for immediate development of in-game infrastructure, with ease of updates to allow for new concepts and innovations to be adopted immediately. Purchase and upgrade buildings Socialise and also make friends with other users Move & earn rewards Augmented reality NFT hunting.
About Ubiloan
Ubiloan is the decentralized loan protocol specialized in GameFi NFTs. Depositors provide liquidity to a market pool contract to earn a passive income. At the same time, borrowers can borrow the pooled funds by mortgage loan service (over-collateral) or credit loan service (un-collateral). This peer-to-pool model enables instant loans with characteristics based on the state of the pool, collateral and also credit investigation.
SOURCE: MEDIUM